Republican Matt Bevin has won the election for Kentucky governor, the Associated Press reports.
Bluegrass State voters took to the polls on Tuesday to elect Bevin, who will replace outgoing Gov. Steve Beshear (D). He defeated Democrat Jack Conway and Independent candidate Drew Curtis.
Bevin, only the second Republican elected to Kentucky's highest office in 40 years, is best known for his tea party-backed challenge to Senate Majority Leader Mitch McConnell (R-Ky.) in the 2014 GOP primary for Kentucky's Senate race. He announced his run for governor in January, going on to defeat other Republican gubernatorial hopefuls, including former state Supreme Court Justice Will Scott and State Agriculture Commissioner James Comer.
Conway, who first announced his intent to run for governor in May 2014, has served as Kentucky's attorney general since 2008. He ran against Sen. Rand Paul (R-Ky.) in 2010 and lost. Before that, he was a private attorney.
Conway and Bevin took part in several heated exchanges leading up to Election Day, with The Courier-Journal reporting the tea partier accused Conway of "lying" during a recent debate.
The two have clashed on issues that have received national attention in recent months, including Rowan County clerk Kim Davis' refusal to issue marriage licenses to same-sex couples. Bevin gave Davis his "absolute" backing. Conway, however, said he was open to creating a narrowly drafted plan providing a religious objections exemption for officials like Davis, The Associated Press reports.
This election has also put Medicaid expansion in the spotlight, the AP reported last month. Bevin pushed to repeal and replace Kynect, Kentucky's health coverage program, while Conway argued to continue the Medicaid expansion -- which saw twice as many people signed up in the first year as state officials had predicted -- unchanged.
As HuffPost's Jeff Young reported, one consequence of Bevin's victory is that about 400,000 Kentucky residents who qualify for Medicaid under the expansion are now at risk of losing their health insurance.
Kentucky has long been considered a red state, with voters choosing Republican candidate Mitt Romney over incumbent President Barack Obama by 22 percentage points in the 2012 elections, FiveThirtyEight notes.
The Monday before Election Day, HuffPost Pollster showed Conway leading Bevin by a small margin: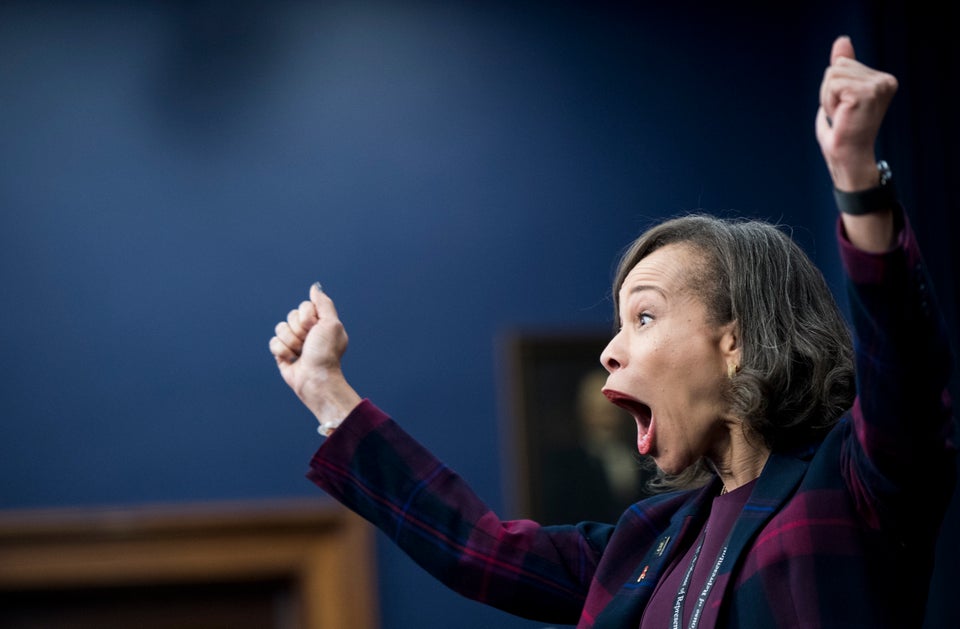 Scenes From 114th Congress And Capitol Hill
Popular in the Community