The leaders condemned the suggestion that a nominee should be subjected to a "litmus test of faith" to enter public service.
"By this standard, no atheist, Jew, Sikh, Muslim or member of any faith group other than Whitaker's own is qualified to rule in American courts. That statement sounds absurd ― and it is," the groups said in a joint letter organized by Muslim Advocates, a legal advocacy organization.
In 2014, Whitaker appeared on a panel of candidates for the Republican Senate nomination in Iowa, a race that he lost. Conservative blogger Erick Erickson asked the candidates what they would do to try to block the confirmation of President Barack Obama's nominees for federal judgeships.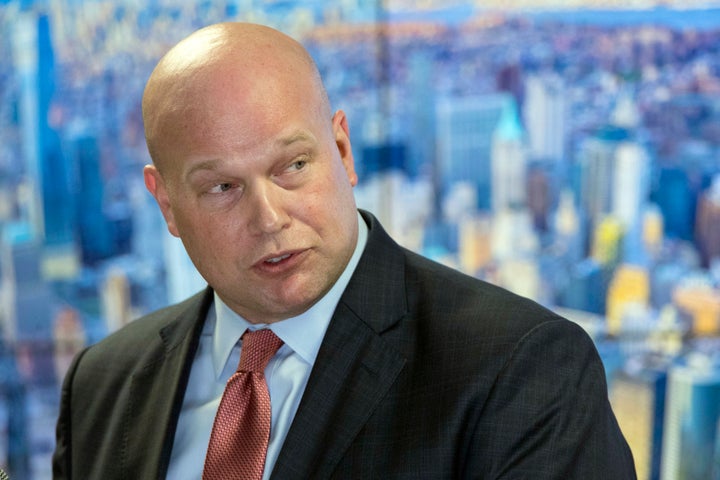 Whitaker said that in evaluating nominees, he'd want to know: "Are they people of faith? Do they have a biblical view of justice? Which I think is very important." He clarified later that by "biblical," he specifically meant the Christian New Testament.
"As long as they have that worldview, then they'll be a good judge," Whitaker said on the panel. "And if they have a secular worldview, where this is all we have here on earth, then I'm going to be very concerned about how they judge."
Whitaker does not appear to have rescinded or corrected his 2014 statements, which were uploaded to the internet by People for the American Way, which runs the liberal media site Right Wing Watch.
The Department of Justice did not respond to a HuffPost request for comment.
The eclectic group of 22 organizations that signed the statement opposing Whitaker included prominent national groups such as Americans United for Separation of Church and State, NETWORK Lobby for Catholic Social Justice, and Bend the Arc: Jewish Action. One religious denomination, the Unitarian Universalist Association, also signed. Another signatory was African American Ministers in Action, which is part of People for the American Way.
The religious and secular leaders argued in their letter that the views Whitaker expressed on the panel were "clearly hostile to religious freedom, the Constitution, and the rule of law."
Rabbi Jason Kimelman-Block, the Washington director of Bend the Arc: Jewish Action, told HuffPost that his group first heard about Whitaker's comments through Muslim Advocates. He said they were "mortified" by the statements and strongly agreed that Whitaker should resign.
"We signed this letter as a Jewish organization in solidarity with our Muslim and interfaith partners to show the diversity of religious voices who will not stand for this kind of discrimination in the name of religion in our government," Kimelman-Block said.
Rachel Laser, president of Americans United for Separation of Church and State, said in a statement that she believes Whitaker's views, if put into action, would violate both the First Amendment and Article VI of the Constitution, which says that no government official should be subjected to a religious test.
"The Attorney General of the United States is sworn to uphold the Constitution, but Whitaker clearly is not up to the task," Laser said. "As a Jewish woman, an attorney and an advocate for church-state separation, I cannot trust that Whitaker would protect our fundamental rights."
Hoda Hawa, director of the Muslim Public Affairs Council's Washington office, also told HuffPost she thought Whitaker's comments suggested a willingness to violate the Constitution.
"This administration continues to appoint people who seek to marginalize communities from the civic and political process," Hawa said. "And Matthew Whitaker is simply one of many who wish to carry out this marginalizing agenda."
This article has been updated with comments from Hoda Hawa and Jason Kimelman-Block.
Before You Go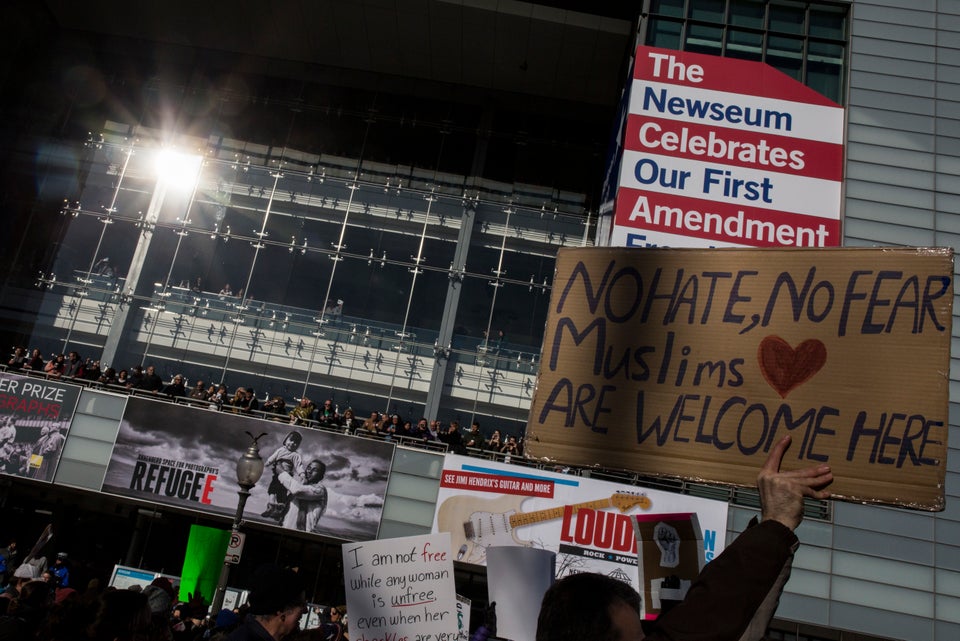 Interfaith Solidarity
Popular in the Community