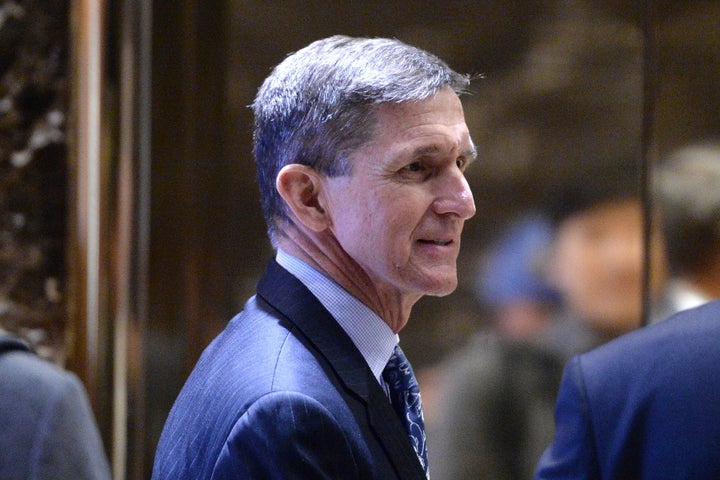 Former national security adviser Michael Flynn allegedly plans to comply with a Senate Intelligence Committee subpoena of documents related to its investigation of the retired lieutenant general's ties to Russia, The Associated Press reported Tuesday. 
Flynn plans to hand over documents from his businesses as well as some personal documents by next week, according to the report. The AP cited a source "close to Flynn." 
Reuters also reported that Flynn's representatives had informed the Senate committee that he plans to turn over some of the documents. NBC News also confirmed the report.
Spokespeople for the committee's chairman, Sen. Richard Burr (R-N.C.), and vice chairman, Sen. Mark Warner (D-Va.), didn't immediately return requests for comment. Nor did Flynn's attorney. 
The Senate probe is one of several investigations into whether President Donald Trump's campaign team actively colluded with Russian officials to influence the outcome of the 2016 election. Flynn, who served as a national security adviser on the campaign, is also under FBI investigation due to his financial ties to Russia as well as his work lobbying on behalf of the Turkish government. 
Flynn was fired from his role in the Trump administration after it was revealed he lied about discussing sanctions against Russia with that country's ambassador to the U.S., Sergey Kislyak.
In March, Flynn allegedly sought immunity in exchange for testifying before the groups investigating the potential collusion. Flynn's lawyer, Robert Kelner, said at the time that his client "certainly has a story to tell, and he very much wants to tell it, should the circumstances permit," but added that "no reasonable person, who has the benefit of advice from counsel, would submit to questioning in such a highly politicized, witch hunt environment without assurances against unfair prosecution."
Burr and Warner announced on May 10 that they would subpoena Flynn for documents related to their investigation after he declined to comply with an earlier request. Flynn again declined to cooperate, instead invoking his Fifth Amendment right against self-incrimination. 
The heads of the Senate committee then took a different route: subpoenaing his businesses and documents, which they argued are not covered by the Fifth Amendment, and threatening to hold him in contempt if he did not comply.
The Senate committee then voted to give its leaders "blanket authority" to issue any subpoenas related to the Russian investigation, essentially giving them a fast-track to seek information without first getting approval from their fellow committee members.  
Amid all of this, Trump has stood by Flynn. He's repeatedly praised the general and claimed Flynn did nothing wrong aside from lying about his communications with Kislyak. And in February, he allegedly asked then-FBI Director James Comey to end his agency's investigation of Flynn, telling Comey that Flynn is a "good guy."
CORRECTION: Due to an editorial error, this story initially misstated the first name of former FBI Director James Comey.
Calling all HuffPost superfans!
Sign up for membership to become a founding member and help shape HuffPost's next chapter
BEFORE YOU GO
PHOTO GALLERY
Trump's First 100 Days