 WASHINGTON -- Mitt Romney's presidential campaign clarified on Thursday that the Republican candidate was joking when he declared a day earlier that he thought it was "a compliment" to be called the grandfather of Obamacare, the president's health care law.
"He was being facetious," top adviser Kevin Madden said in an email to The Huffington Post. "He totally dismantled the policies behind Obamacare before and after it."
Madden was joined in the Obamacare pile-on by top Romney surrogate Gov. Bobby Jindal (R-La.), who held a conference call with reporters to highlight the tax implications of the individual mandate included in the Affordable Care Act.
"I think he's made it very clear, though, in this election there's a fundamental choice. You've got one candidate, President Obama, who's doubling down on a failed policy, who has said that despite the new estimates showing that taxes will go up for 50 percent more Americans, 6 million Americans; despite the analysis that shows that as many as 20 million Americans will lose access to their employer-provided health plan; despite his promises that they could keep it; despite the analysis showing that as many as 30 million individuals would remain uninsured after ObamaCare; despite CMS' actuary saying that the $716 billion in Medicare cuts are not sustainable and not realistic; that he is still, he is still doubling down on this bad law, this failed law."
For Madden and Jindall, the explanations for how and why Romney was joking when he offered his grandfather quip may have seemed self-evident. But the candidate has been walking a fine line on Obamacare for some weeks now, as exemplified by his statement on NBC's "Meet the Press" that there are parts of the law he'd like to keep, even after repeal.
That tightrope walk is one reason why Romney's attacks on the president's health care law have lacked in effectiveness, as well as the fact that Romney, as Massachusetts governor, implemented many of the elements Jindall now finds objectionable.
Before You Go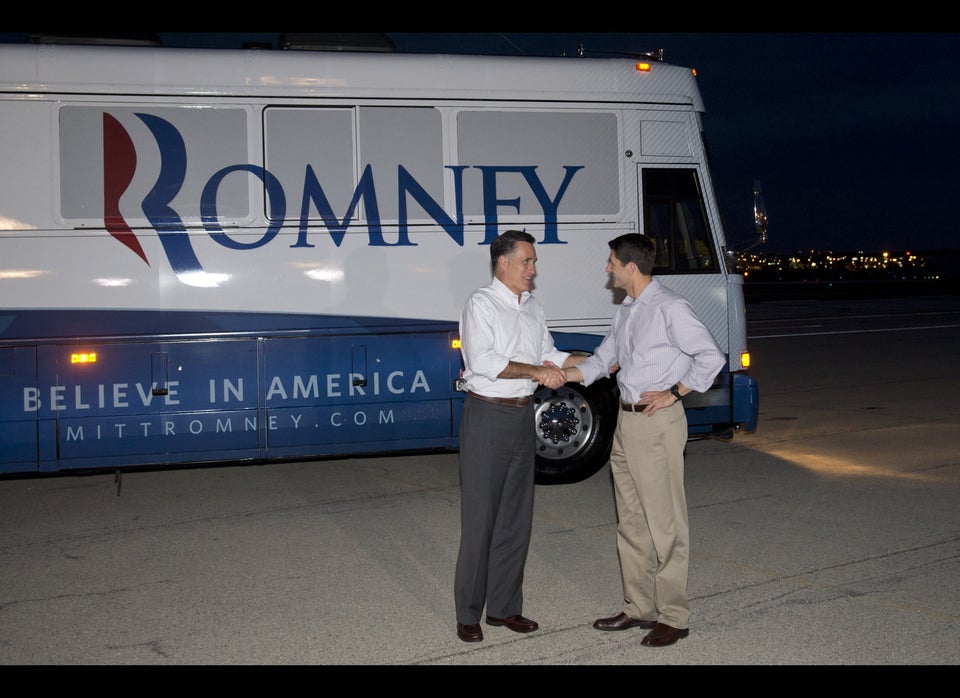 Romney-Ryan 2012 Soundtrack
Popular in the Community