 WASHINGTON -- Republican presidential candidate Mitt Romney called the Obama administration's announcement that states could apply for waivers from some welfare rules "completely misdirected," even though Romney and other Republican governors supported a similar policy in 2005.
Last week, the Department of Health and Human Services invited states to apply for waivers so they could try out "demonstration projects" under the Temporary Assistance for Needy Families program, better known as welfare. The department is willing to give states leeway on requirements that a certain percentage of welfare beneficiaries are engaged in "work activities" so long as states stay "focused on improving employment outcomes."
"President Obama's efforts to gut welfare reform are just another of his attempts to return to the failed liberal policies of the past that have prolonged our economic crisis, created record levels of long-term unemployment, and swelled the rolls of Americans dependent on government assistance," Romney spokeswoman Amanda Henneberg said in a Thursday email.
But Romney and every other Republican governor struck a different tone in 2005, when they wrote the leader of the U.S. Senate in support of a bill that would have allowed similar demonstration projects.
"The Senate bill provides states with the flexibility to manage their TANF programs and effectively serve low-income populations," the letter said. "Increased waiver authority, allowable work activities, availability of partial work credit, and the ability to coordinate state programs are all important aspects of moving recipients from welfare to work."
The Romney campaign didn't address the 2005 proposal, but it defended Romney's record on welfare as governor.
"Governor Romney has always been a strong supporter of welfare reform's work requirements," Henneberg said. "As governor, he led a state that had previously been exempted from some of those requirements, but he pressed to align the state program with federal law and vetoed a proposal to move in the other direction."
The Senate bill, which ultimately did not become law, was called the "Personal Responsibility and Individual Development for Everyone Act." It said states interested in welfare demonstration projects could apply to the Department of Health and Human Services for waivers from "any requirement applicable to the program, to the extent consistent with this subsection and necessary and appropriate for the conduct of the demonstration project proposed in the application," as long as HHS deemed the project met relevant criteria.
The proposal Romney supported may have provided for even broader welfare waivers than HHS is currently offering. While the health department today is willing to let states tinker with things like the definition of work activities and the calculation of participation rates, the 2005 bill would have waived "any requirement applicable to the program" -- not just work requirements, but maybe even time limits for cash assistance, too.
"Certain elements of the proposal endorsed by the 2005 Republican Governors were very far-reaching and would not have been approved under the Department's proposed waivers," health secretary Kathleen Sebelius wrote in a Wednesday letter to Sen. Orrin Hatch (R-Utah), who called the waiver announcement a "power grab" even though Utah was among the states requesting it. (Hatch subsequently suggested it's "completely different" for HHS to offer to waive rules unilaterally than for Congress to allow waivers as part of a reauthorization of the program.)
Rep. Sander Levin (D-Mich.), whose office blasted the 2005 letter to reporters on Tuesday, criticized Romney for flip-flopping in a statement.
"For more than a decade we have heard pleas from Republican Governors to allow states more flexibility in achieving the goal of moving people from welfare to work," Levin said. "Even Mitt Romney supported more flexibility when he was a Governor. But now that the Department of Health and Human Services has responded to those repeated requests, Republicans claim it's the end of welfare reform as we know it. That's absurd."
This story has been updated to include an additional comment from the Romney campaign.
Before You Go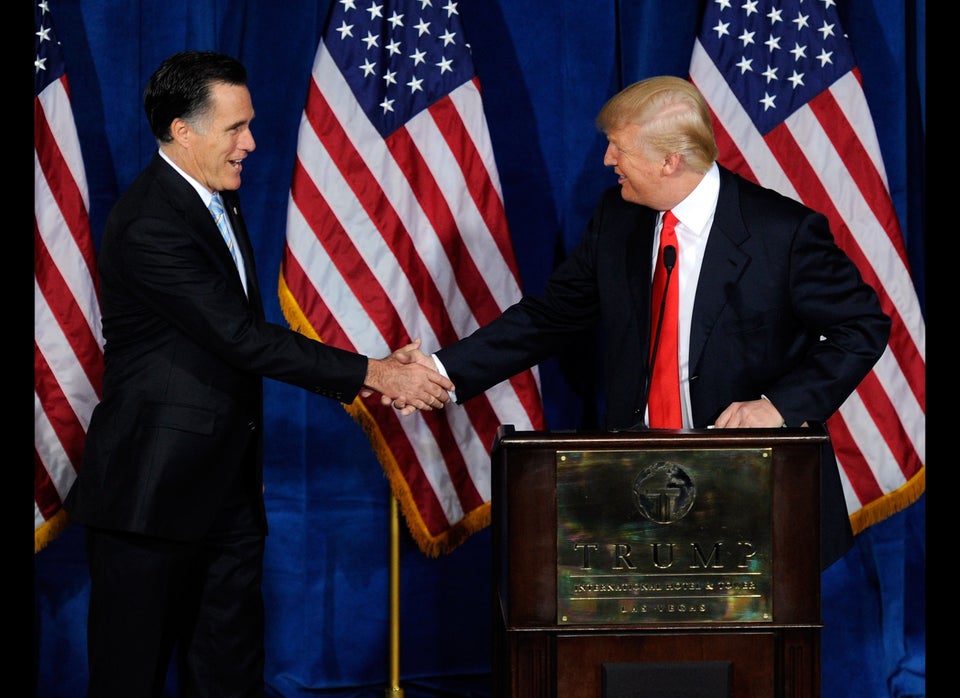 Mitt Romney's Greatest Hits
Popular in the Community