About a year ago, photographer Kate Miller-Wilson started a photo series to communicate her son's "unique and magical perspective" as someone with autism.
Miller-Wilson, a mom of two in Minnesota near Minneapolis, takes photos of her two sons every day. Sometimes, she'll find a photo she took of her 10-year-old son Eian, who has high-functioning autism, that speaks to her about "the experience of loving someone with autism." Other times, she'll set up photos to illustrate her relationship with Eian. Collected over a year, these photos have helped her "communicate the beauty and challenges of autism."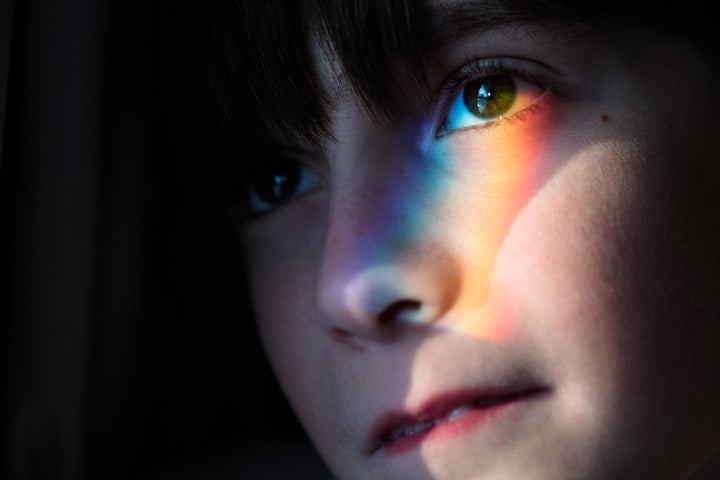 The mom has called the photo series a "creative and emotional outlet" for her, as well as a way to raise awareness about "some of the nuances" of autism spectrum disorders.
"Focusing on only the challenges or the disability doesn't allow us to see the beauty; similarly, focusing on only the gifts doesn't let us see the real work done by individuals on the spectrum and their parents and caregivers," she told The Huffington Post. "In my work, I want to form an emotional connection with viewers, to offer a glimpse of all the shades and hues that make up daily life with someone on the spectrum."
Though Miller-Wilson sometimes takes candid shots of Eian, she also sets up photos and sometimes creates images where there is a barrier between her and her son, like glass or ice.
"Interestingly, it's easier for him to make eye contact with my camera in shots like that," she said.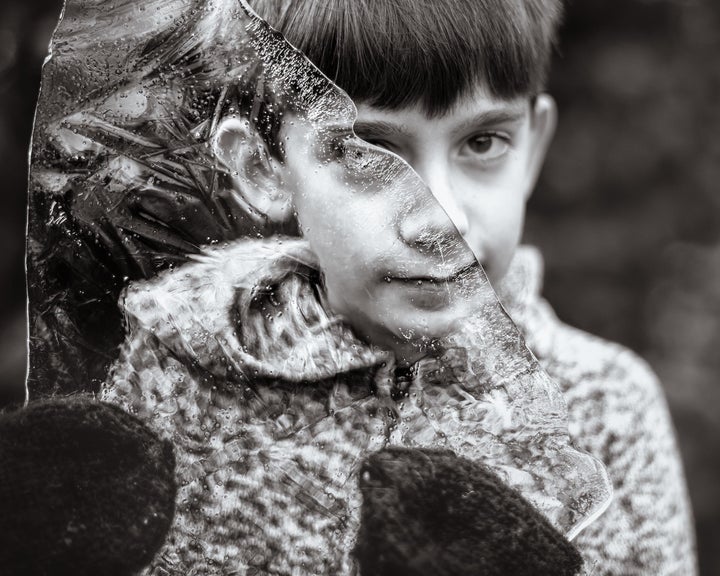 Miller-Wilson told HuffPost she knows others will interpret her work in many different ways, which is important when talking about autism.
"There's a saying in the autism community: 'If you've met one person with autism, you've met one person with autism,'" she said. "In the case of other parents and kids on the spectrum, each person will experience my images in his or her own way. No matter how that is, I hope my work resonates as genuine and just emotionally accessible."
She also had some advice for other parents of kids with autism: "You don't have to be a saint."
"It's OK to be frantically worried or angry or frustrated or desperately tired; all those feelings come from a place of love," she said. "Owning those feelings keeps it real and lets you be present and really experience those little moments of joy that come along."
Eian also approves of the photos, especially when they get lots of views or feedback online. His mom said he's very focused on numbers. She also mentioned that he likes being in the photos now and that she hopes he'll appreciate them when he's older.
"I hope he'll see them as the love letter they are."
See more of Miller-Wilson's work below and on Flickr.
The HuffPost Parents newsletter offers a daily dose of personal stories, helpful advice and comedic takes on what it's like to raise kids today. Sign up here.
Related