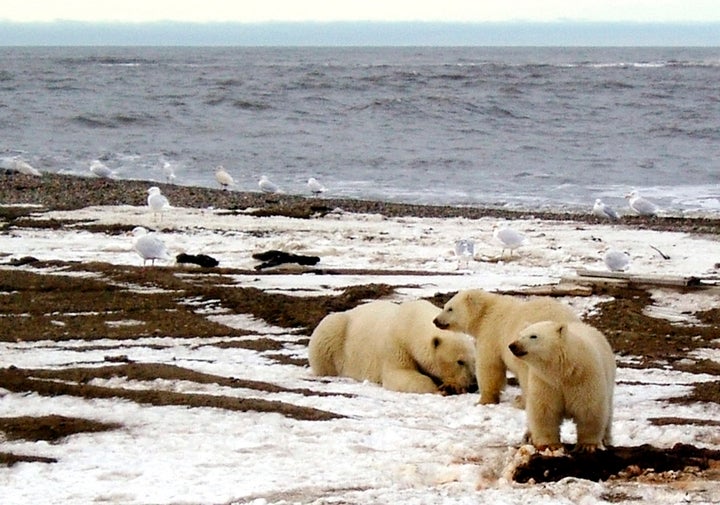 WASHINGTON — Sen. Lisa Murkowski (R-Alaska) introduced legislation Wednesday night that would open a portion of a pristine wildlife refuge in her state to oil and gas development, a move expected to bring in slightly more than $1 billion in federal revenue over the next decade.
The bill would open up part of the Arctic National Wildlife Refuge (ANWR), described by some as "America's Serengeti," which covers more than 19 million acres in northeastern Alaska. The region is home to polar bears, caribou, moose and hundreds of species of migratory birds. It's considered one of the state's crown jewels.
In a statement, Murkowski called it "a tremendous opportunity" for the country.
"The legislation ... will put Alaska and the entire nation on a path toward greater prosperity by creating jobs, keeping energy affordable for families and businesses, generating new wealth, and strengthening our security — while reducing the federal deficit not just by $1 billion over ten years, but tens or even hundreds of billions of dollars over the decades to come," she said.
The bill comes just days after Murkowski, who chairs the Senate Committee on Energy and Natural Resources, held a hearing to discuss allowing oil and gas production in the refuge's 1.5 million-acre coastal plain, also known as the 1002 Area. The Senate budget plan includes a provision that requires the committee to find $1 billion in additional revenue over the next decade to help pay for tax reform.
Murkowski said the Congressional Budget Office estimates the ANWR legislation would raise $1.092 billion over the next 10 years from the sale of leasing rights.
The legislation requires just a simple 51-vote majority, rather than the 60 typically needed to avoid a filibuster, to pass in the Senate because it is part of Congress' 2018 budget plan, which is being considered under special "reconciliation" provisions. Efforts by Democrats to bar such a bill from moving forward were voted down by almost every Senate Republican last month.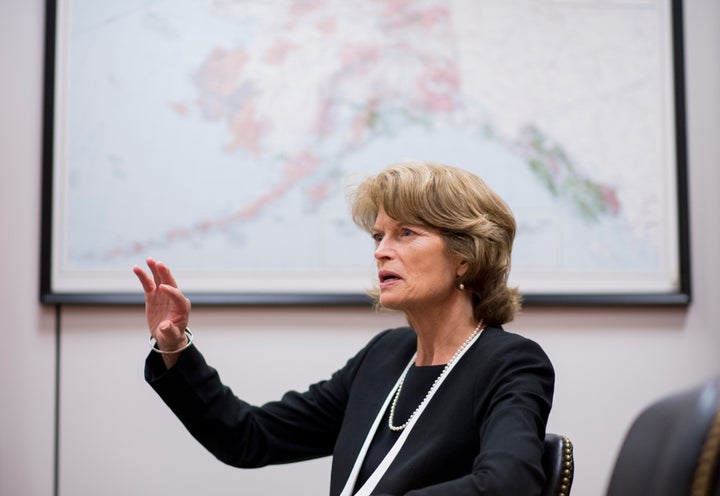 In 1980, with the passage of the Alaska National Interest Lands Conservation Act, Congress expanded ANWR but opted not to give wilderness status to the 1002 Area, setting it aside for potential oil and gas development. Granting leases for that purpose, however, requires an act of Congress.
During last week's hearing, Murkowski said Alaskans have waited decades for the right technologies to come along in order to ensure the environment would remain protected. And she swung back at accusations that she and other Alaska lawmakers are putting short-term economic gains over environmental protection
"This is not a choice between energy and the environment," she said. "We are past that."
As written, the bill would require Interior Secretary Ryan Zinke to approve at least two lease sales — each no less than 400,000 acres — in the first 10 years. The first sale would be required within four years, with the second having to be finalized within seven years. The royalties from those sales would be split in half between the state of Alaska and the federal government.
The bill allows for 2,000 acres of the coastal plain to be developed with wells and support facilities.
Opening the refuge is also on the Trump administration's wish list. In May, Zinke signed an order to "jump-start Alaskan energy production." He said at the time that the move was an "important first step in a smart and measured approach to energy development in ANWR." Additionally, the administration's 2018 fiscal year budget calls for allowing oil and gas production in the coastal plain.
While Murkowski and the administration are confident about the economic benefits that would come from drilling in the refuge, their estimates have been highly disputed.
Adam Kolton, executive director of the Alaska Wilderness League, said in a statement Wednesday that "nothing in this bill can magically make these fantastical revenue assumptions materialize."
"What this bill would do is turn America's last great wilderness into a lost wilderness," Kolton said. "Senator Lisa Murkowski had promised some kind of new and improved directional drilling, but that's just a talking point. What we got was simply misdirection and deception. The fact is that the entire 1.5 million acres could be offered up in two massive lease sales."
Sen. Maria Cantwell (D-Wash.), the committee's ranking minority member, was among many Democrats last week who blasted the idea of drilling in the unspoiled Arctic landscape. "If you want to open up the Arctic refuge, you should just admit you're going to destroy the wildlife refuge," Cantwell said.
Environmentalists have said moves to open up such a pristine part of the country to energy companies represent an assault on American conservation.
"This is a really big deal," Niel Lawrence, Alaska director of the Natural Resources Defense Council, told The New York Times in September. "This is a frontal attack in an ideological battle. The Arctic is the holy grail."
A committee hearing on Murkowski's bill is scheduled for Nov. 15.
Support HuffPost
The Stakes Have Never Been Higher
Popular in the Community