Nearly 6,000 members of the U.S. military self-identify as Muslim, according to the Pentagon. Their next commander-in-chief could be a man who has called for a blanket ban on all people of their faith from entering the U.S.
Here, in his own words, is the story of how one immigrant -- who happens to be Muslim -- joined the U.S. Army, fought overseas, became a citizen, won a Bronze Star, and is now worried about the possibility of raising his children in a country where Donald Trump is president.
Hanif Sangi and his wife Kanwal live in Elliott City, Maryland, with their three children. Sangi works for the federal government as an engineer.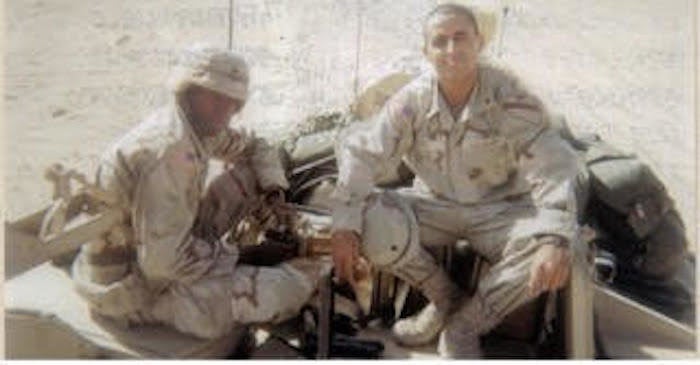 I came to the United States in 1999 from Pakistan and my first thought was, "How can I serve this great country?" In 2000, as many migrants to this country have done, I joined the United States military. I served in the U.S Army's 1st Cavalry Division and in the Army's elite Special Forces.
When I was deployed into harm's way and my family remained stateside, I was diligent to honor the flag and American values, to preserve our way of life and our constitutional freedoms. America's enemies were my enemies, and still are.
My jihad (struggle) was to stand up for my faith and the citizens of this great nation.
I am personally offended by those who attempt to further their personal or political agenda by mischaracterizing my religion.
My name is Hanif Sangi, and I am an American, an immigrant, a Muslim, a U.S Army veteran who served in combat, and a recipient of the Bronze Star for heroism.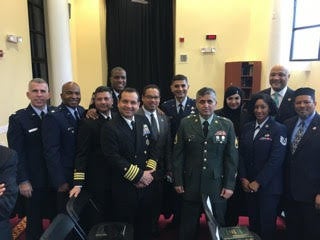 'The best decision I ever made.'
Pakistan is a different society. You need to know somebody to get a job. There's a lot of corruption going on. When I graduated from the prestigious Mehran University of Engineering and Technology in Jamshoro, I had a very hard time finding a job. And I was poor. My father was poor. We didn't know anybody and we had no money. I decided I needed to go. I needed to leave this country.
We didn't have cell phones or Internet then, but I was looking at a newspaper and it said that the U.S. green card lottery was the best option.
So I was just having tea together with college friends one day, and I received big packet in mail from the national visa center in D.C. I had never received such a big package before, so I knew it was something that should be exciting. It had a green letter inside.
I started screaming! It said, "Congratulations! You have been randomly selected for the visa lottery" out of millions of people. That was a big big deal for me. I still have that copy in my file, the original envelope and everything.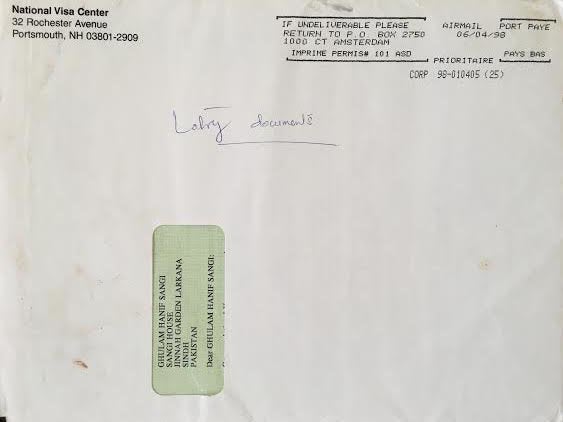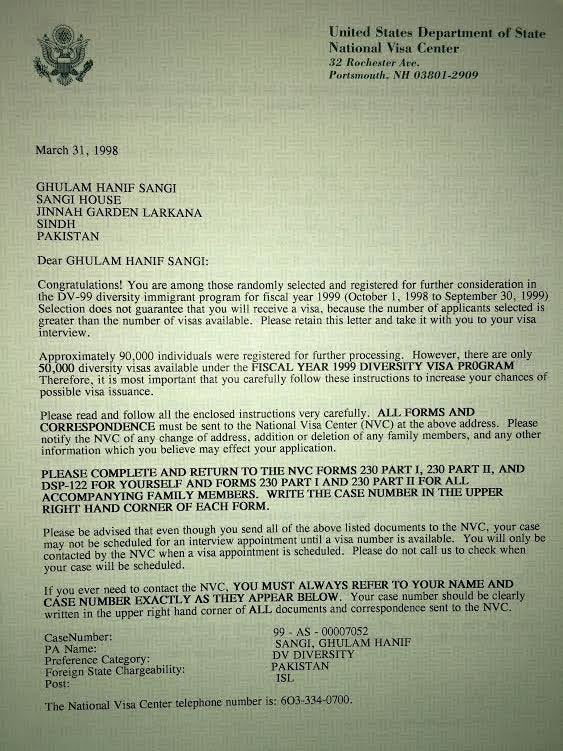 Coming to the U.S. was the best decision I ever made.
I had never gone anywhere outside of Pakistan. It was my first time here. I arrived in New York and had a connecting flight to LA. Of course it was a new land, a new country, a new language. I'd never had any interaction with Americans except for the visa interview at the embassy. It was a moment of excitement, coming to the land of opportunity. I was very happy, very excited to be here.
There were many opportunities here from Pakistani businessmen offering me the chance to be a manager at one of their stores -- but money wasn't my priority. I needed to serve this country in any capacity I could. I needed to learn the language and integrate into society. That was my first priority. I went online to the army website.
In the army, was given time to go to Friday prayers in boot camp. I was given a meal in the middle of the night and exempted from physical fitness training during Ramadan when I was fasting. I never thought that would happen in the army. I have been blessed, yes.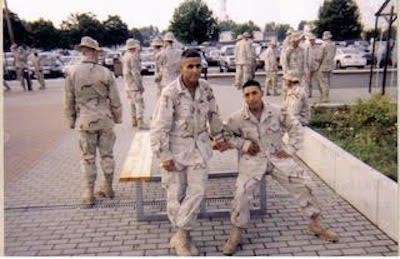 I was trusted in the military. That's not gonna happen anywhere in world, I believe. I had a Pakistani passport but I was responsible for all the weapons in my unit. To be Pakistani and have someone trust you with this kind of thing, I believe no other country will trust you or give you the opportunity.
I was at Fort Hood in Texas on Sept. 11. We had morning formation every morning. We were driving to that, as part of duty, and listening to the radio. Then throughout the day, everyone was in shock. We were watching TV all day, looking at these horrible pictures all day.
Because of my cultural knowledge, I reached out to the special forces and offered my services.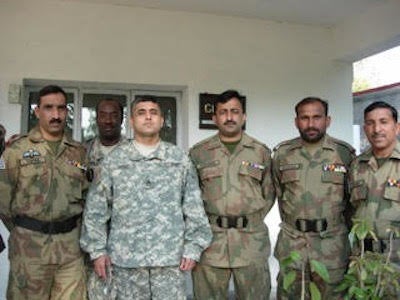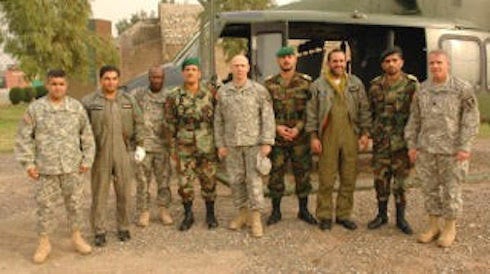 I was a regional expert for South Asia. I trained special forces about the culture, about the religion, about the language in Afghanistan and Pakistan. I worked at the U.S. embassy in Islamabad. I assisted the Pakistani military. I served in Afghanistan with the United States Army's Special Operations Command, completed two short tours. I was involved in multiple operations where we faced the enemy.
I'm not allowed to go into all the details of why I received the Bronze Star for heroism. It was for a special ops detail, a supporting task force, and part of the global war on terrorism team. It was a combat role.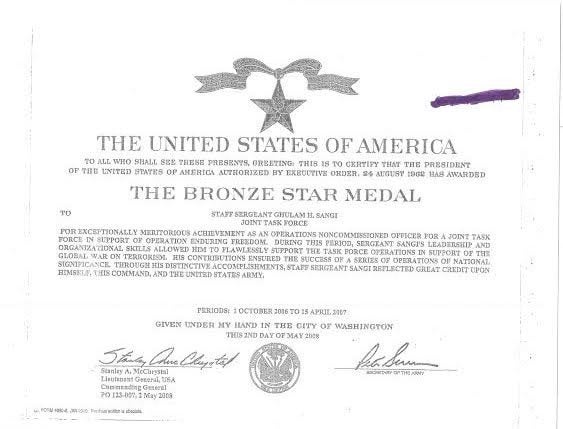 I got my citizenship in 2003 while in the military. A judge held the ceremony in court in San Antonio, Texas. That was a great moment, a very exciting moment. That was the biggest reward for my family. I was looking to sponsor my parents for a green card so they could come and see me and my family. I couldn't do that as a green card holder, but I could as a U.S. citizen.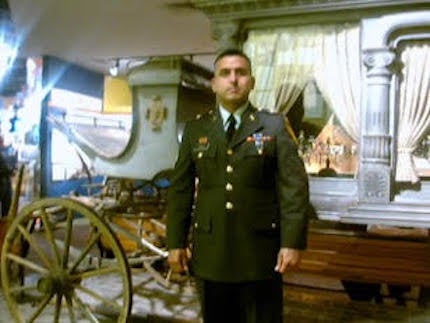 I was invited by the White House to President Barack Obama's first visit to a mosque this February. It was great. We wanted to hear from him. He specifically told everyone, "You are American and Muslim." Saying that on national media and global media -- that the Islamic State and Muslims are not the same -- was a big moment for us.
'Has Mr. Trump put his life in danger to serve this country?'
My parents now come here often. They stay with us, and stay with the kids while we're at work. When you have Trump telling people, "We will block all Muslims from entering the U.S.," it would mean I cannot see my dad, I cannot see my mom, even though I served in the military, fought in wars, have a Bronze Star, and now work for the federal government. But I would be unable to meet with my parents because they are Muslim?
We can't turn on Fox News or our kids will freak out. My son Aariz asked me, "Daddy, Trump just won Florida. He's getting closer to winning the nomination and chances are increasing for him to be president. He'll build a wall and kick us out. What are we gonna do?" I really had no words to reply to him. He may be right. I tell him, "Nothing is going to happen to you."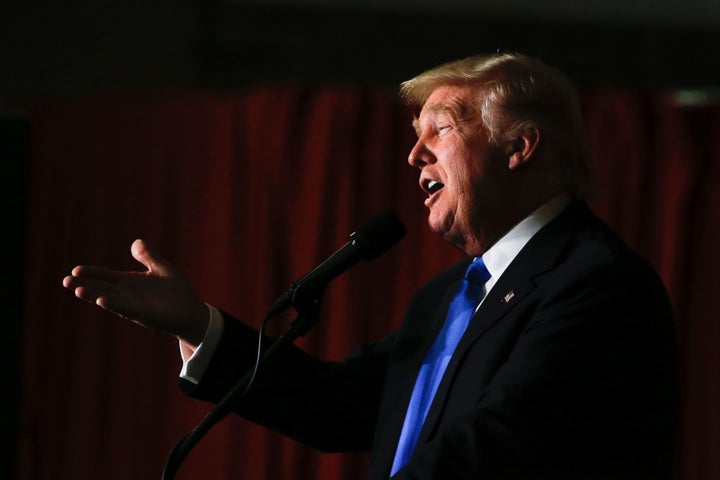 We go to the local halal market for groceries and spices and other things. A few weeks ago, somebody vandalized the halal market in Columbia, Maryland, ran a truck into the door at night. So my kids not only hear about Trump, but they also see this kind of thing.
I want to ask Trump: Have you or your children ever done something to serve this country? Done something so our American people can sleep at night? Have you done anything? Have you gone overseas? Name one contribution that you've done except making money for yourself. Have you done anything for the American people you can be proud of? All they have done is gone after the money, and built the buildings. Has Mr. Trump put his life in danger to serve this country?
This interview has been condensed and edited for clarity.