New Hampshire's famously independent voters on Tuesday embraced presidential candidates in both parties with antagonistic views toward international trade agreements, social insurance cuts and money in politics, dealing a blow to the traditional preferences of the bipartisan donor class.
To be clear, Donald Trump and Sen. Bernie Sanders (I-Vt.), the respective Republican and Democratic winners in the nation's first presidential primary, are very different candidates. Trump is a xenophobic, race-baiting blowhard with vague policy prescriptions and no governing experience, while Sanders is an elected official with a stellar civil rights record and a detailed, if extremely ambitious, legislative agenda. Sanders explicitly critiques unfettered capitalism, arguing for higher taxes on the wealthy and a tax on Wall Street speculation; Trump merely claims that he as a businessman knows how to reorient the economy so that the broader public once again benefits from it.
But Trump and Sanders ran on economic populist platforms with some common features that clearly struck a chord with rank-and-file Republicans and Democrats in the Granite State. They both oppose the Trans-Pacific Partnership trade agreement and virtually all other trade deals in recent decades (a similarity even Trump acknowledged on Wednesday).
In addition, they are both staunchly opposed to cutting Social Security and Medicare, the popular middle-class social insurance programs that are a favorite target of respectable Beltway think tanks.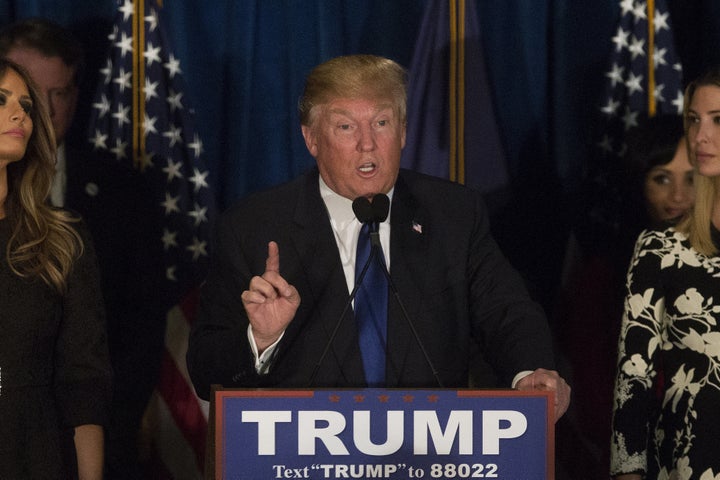 And Trump and Sanders both claimed that it was possible to take the stance they did on those kitchen-table economic concerns because they remain uncorrupted by the campaign contributions of outside interest groups. Trump touted his freedom as a self-funded candidate on victory night, and Sanders again pointed to the "political revolution" enabled by his record number of small donors.
Trump and Sanders' shared disdain for establishment orthodoxy was similar enough that some independent voters were apparently torn between the two candidates.
"It is clear that the elites have one agenda, most clearly on trade, and the rest of the population has a very different agenda," said Dean Baker, co-director of the progressive Center for Economic and Policy Research and a critic of recent trade agreements. "This had been evident for a while, the trade deals had always been unpopular, but this vote is pretty overwhelming."
"Apparently the public is no longer willing to put up with policies designed to screw them."
Baker argues that trade agreements would be more popular if they increased foreign competition for American professionals, like doctors and lawyers, as much as they had for people working in manufacturing jobs -- or reduced patent and copyright protections that drive up the price of prescription drugs and other consumer goods, rather than strengthening them. The net result is deals that increase competition for working- and middle-class people, driving down their take-home pay, even as they preserve or boost upper-middle-class incomes, according to Baker.
"Apparently the public is no longer willing to put up with policies designed to screw them," Baker concluded.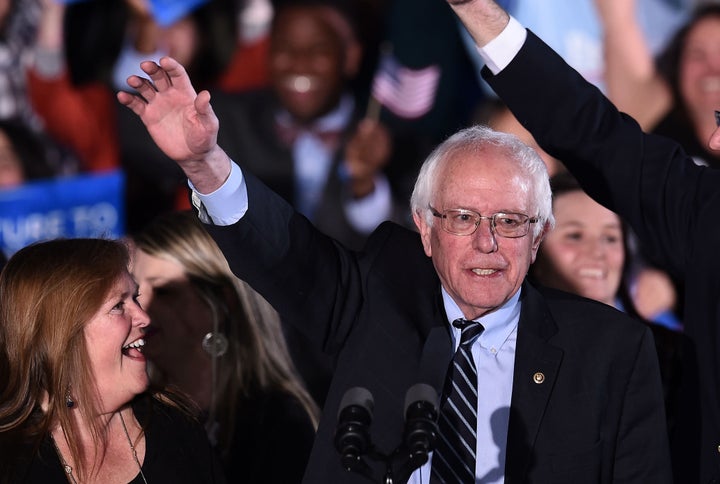 Michael Lind, an economic policy expert at the New America Foundation who has written extensively about populist movements in the U.S., offered a similar analysis. Only Lind added opposition to mass immigration to the list of issues on which Trump, at the very least, championed the views of the voting public against the will of the elites.
"It is not that there ever was support from the mass public or voters on either side for free trade, mass immigration and cuts in entitlements -- there was none in 2005, none in 1995, none in 1985," Lind said.
Lind argued that on all three issues, voters have viewed trade deals, mass immigration and social insurance cuts as threatening their economic interests, whereas Democratic and Republican elites have taken the opposite positions for the same self-interested reasons.
"There is a donor class in both parties that have more in common with each other than their parties' bases."
"There is a donor class in both parties that have more in common with each other than their parties' bases," Lind said. "They are socially liberal, economically conservative" and supportive of immigration policies that they believe would make services and employees cheaper for them.
Lind argues that Trump's deviation from the orthodoxy of his parties' elites, in particular, can be attributed to his freedom from the demands of this donor class. He notes that the last time a self-funded billionaire sought the presidency, which was Ross Perot in 1992, the candidate ran on a policy platform of anti-trade and anti-immigration populism that is remarkably similar to that of Trump.
"The 1 percent gets its way in conflicts with the public 90 percent of the time," Lind said "The public realizes that with Trump and Sanders this is their only way to register dissent."
The contrast between Trump and his Republican rivals on these matters is clearer of course. Virtually all of the Republican candidates support the TPP trade accord, and those who have weighed in on Social Security and Medicare support trimming benefits for future beneficiaries.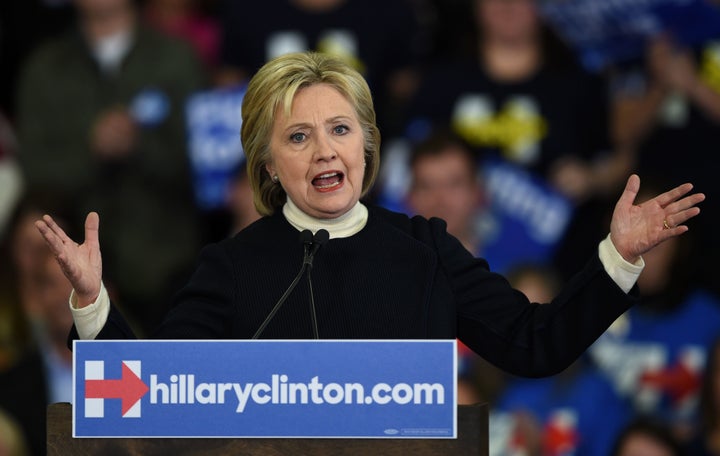 But Sanders' opposition to trade agreements has been more consistent over the years; Clinton helped negotiate the TPP and she has appeared to give herself the leeway to support its passage later on under certain conditions. And Sanders is the sponsor of detailed legislation to expand Social Security, while Clinton has yet to embrace a particular plan for shoring up the program's finances and expanding benefits.
"It will be interesting to see if Clinton steps up her criticism of the TPP going forward," Baker added.
Mike Lux, a progressive strategist who worked as a liaison to grass-roots groups in the Bill Clinton administration, said Clinton has scrambled to meet the populist moment, but continues to argue for "incrementalism" in her race with Sanders, which does not serve her with Democratic voters.
"That's why she is having so much trouble," said Lux, who does not plan to endorse a candidate. "People want big change. They think the system is broken."
"The 'Washington consensus' is dead -- it has been blown apart."
The two candidates' landslide victories are especially notable because support for international trade agreements, "entitlement reforms" that would reduce Social Security and Medicare benefits, and other fiscally conservative positions were once considered so sacrosanct among party leaders and elites that they were dubbed part of a bipartisan "Washington consensus."
"The 'Washington consensus' is dead -- it has been blown apart," Lux said.
But why has the elite consensus imploded so spectacularly right now?
Lux said there has been a breakdown in Americans' confidence in institutions in the wake of the 2008 financial crisis and the perceived lack of consequences for the financial players most responsible for it. Add to the mix a decline in median household incomes from what they were before the crisis, despite a steady economic recovery, Lux said, and you have the ingredients for the current populist wave in both parties.
"People really are fed up," Lux said. "The anger over what is going on in the country is going to be driving a lot of our politics in the coming years."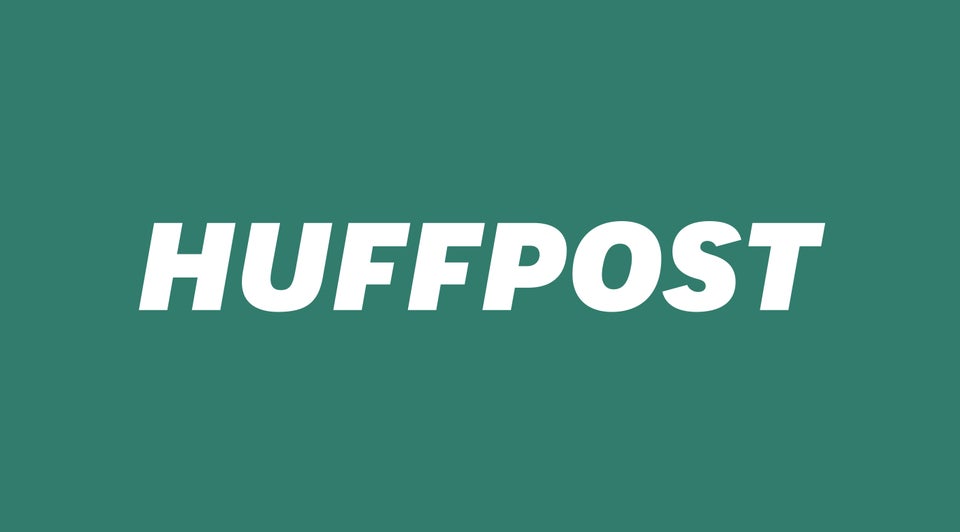 Bernie Sanders Attacks The Media
Popular in the Community