 WASHINGTON -- A rebellion by Senate Democrats against President Barack Obama's health care law appeared to stall Thursday after Obama moved to let more Americans keep health plans that were being canceled by insurance companies.
Obama's plan to let health insurance companies extend current plans into the next year, even if they don't meet his law's coverage standards, was laid out to senators in a closed-door briefing in the Capitol by White House chief of staff Denis McDonough. Most emerged saying they were satisfied, for now, including some who had signed onto a bill by Sen. Mary Landrieu (D-La.) that would permanently grandfather in existing insurance plans.
"I really applaud the president for responding to our call," said Sen. Jeff Merkley (D-Ore.), one of Landrieu's backers. "We wanted to make sure that the promise that was made was kept. He's gone a long ways towards that today."
"It's an important promise that was made that individuals that had insurance, even if it was expensive, even if the deductible was high, even though most of these plans didn't really cover much at all," Landrieu said. "It was their plan and if they wanted to keep it they should be able to."
Landrieu and others said they were not taking their bill off the table, but Democratic leaders seemed to think it was no longer necessary.
A top Senate Democratic aide said it's safe to say Landrieu's bill and a similar one by Sen. Mark Udall (D-Colo.) were dead after Obama's move to preserve insurance plans that don't measure up to the standards of Obamacare.
"I don't think it does [need a legislative fix] at this point. It remains to be seen," said Sen. Dick Durbin (D-Ill.), the No. 2 Democrat in the Senate.
Durbin argued that legislation would simply open the door to "mischief from the other side" aimed at undermining Obamacare. "Their goal is clear -- defund it, destroy it," he said of Republicans. Sen. Chuck Schumer (D-N.Y.) made a similar point at the Atlantic Ideas Festival Thursday, expressing his view that a legislative fix to the Affordable Care Act would be impossible because of the GOP's intent to kill the law. The only real option, he said, would be to make fixes administratively.
Landrieu pushed back on the notion, however, and bristled at the suggestion that she might back off her bill.
"No, you're not hearing correctly. Go get your ears checked," she told reporters.
"We will probably need legislation to make it stick," Landrieu said. "However, do not underestimate the power of a presidential directive. And don't underestimate the willingness of insurance commissioners around this country -- Republican and Democrat -- to make this right for people."
Others who favor the idea of grandfathering in existing insurance plans -- regardless of the statements of party leaders -- said they would wait and see how Obama's directive works out, then decide on pushing a bill.
"Are we going to go in a different direction? Are we going to say we still want legislation?" said Sen. Joe Manchin (D-W.Va.). "I think that's being discussed and all of us who signed on the bill are going to look at that more thoroughly."
But Sen. Kay Hagan (D-N.C.), who like Landrieu is facing a reelection contest in a Republican-leaning state next year, flat-out declared Obama's step was insufficient.
"A one-year fix is not enough, and we need to do more," Hagan said in a statement. "We still need to work towards a permanent solution so we do not simply kick the can down the road, which is why we need to pass the Landrieu bill that will give people certainty that they will not lose their current coverage."
Still, supporters of the bill seemed unlikely to get enough support to move ahead from many of their colleagues, some of whom think the president made a mistake.
"I don't think we should have done what we did today, quite frankly," said Sen. Tom Harkin (D-Iowa). "I'm concerned still about people having policies which don't do anything. They're just junk policies."
He said if Senate Majority Leader Harry Reid (D-Nev.) wanted to move a bill, he would have to figure out some way to prevent the GOP from making it unacceptable to Democrats. "You've got to figure out a way to file cloture and fill the tree," Harkin said, referring Senate procedures. "It opens it up for all kinds of mischievous amendments."
Jennifer Bendery contributed reporting.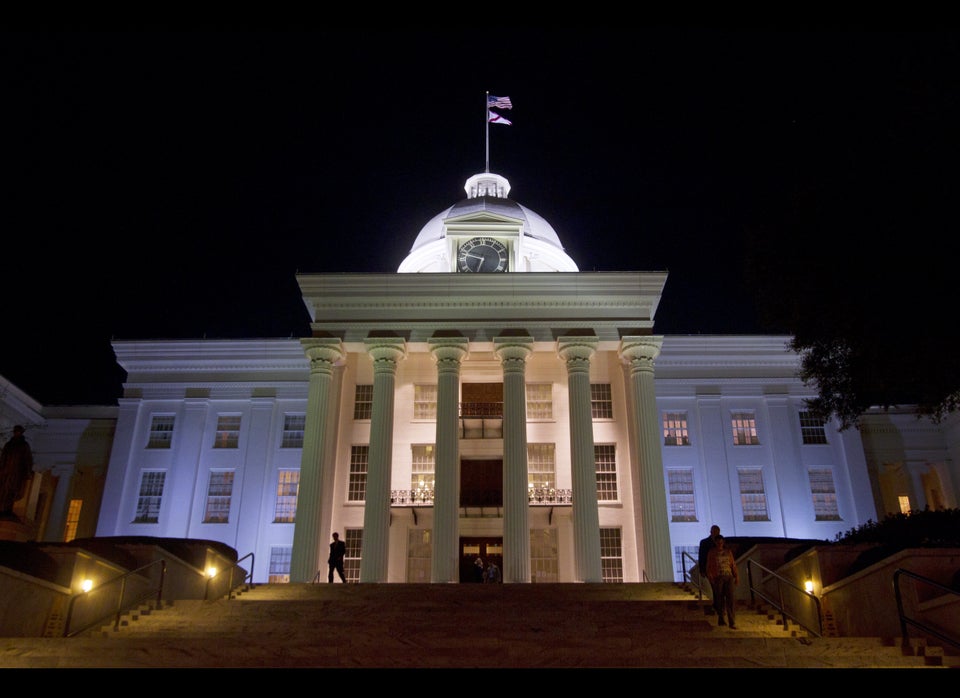 U.S. State Capitol Buildings
Popular in the Community