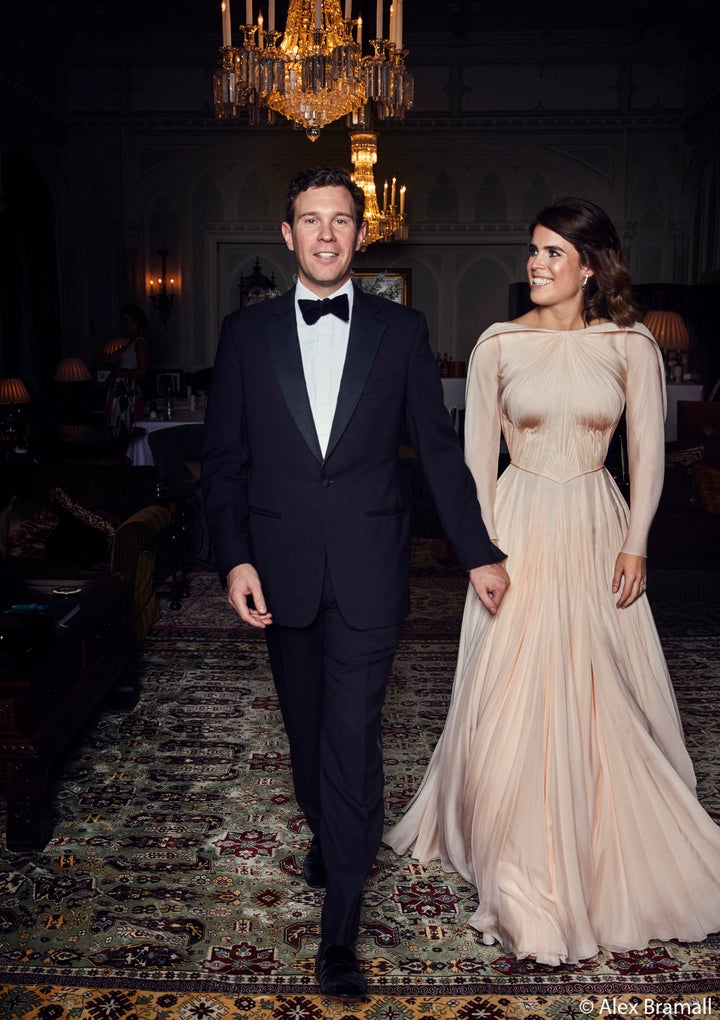 Princess Eugenie of York and Jack Brooksbank have released four official photos from their wedding day, including one of the bride in a stunning silk reception gown the evening of the ceremony.
The newlyweds were "delighted" to share the photos, said a statement from Buckingham Palace.
Eugenie's pale blush dress was designed by Zac Posen, who was "inspired by the beauty" of the Windsor countryside, said a palace statement. The color was intended to reflect the "blush of an English rose," the statement added.
The photo captured the couple — the princess smiling at her groom — as they arrived at Royal Lodge in Windsor for their reception. The princess was also wearing diamond and emerald earrings, a wedding gift from Brooksbank, and a hair slide belonging to her grandmother, Queen Elizabeth II, that was commissioned by William IV for his queen in 1830.
The new photos released Saturday also included a family portrait of the newlyweds; their parents; Eugenie's sister, Princess Beatrice; the queen; Prince Philip; and the young pages and bridesmaids in the wedding ceremony. Another featured the couple alone with the pages and bridesmaids. Both photos were taken in the White Room of Windsor Castle.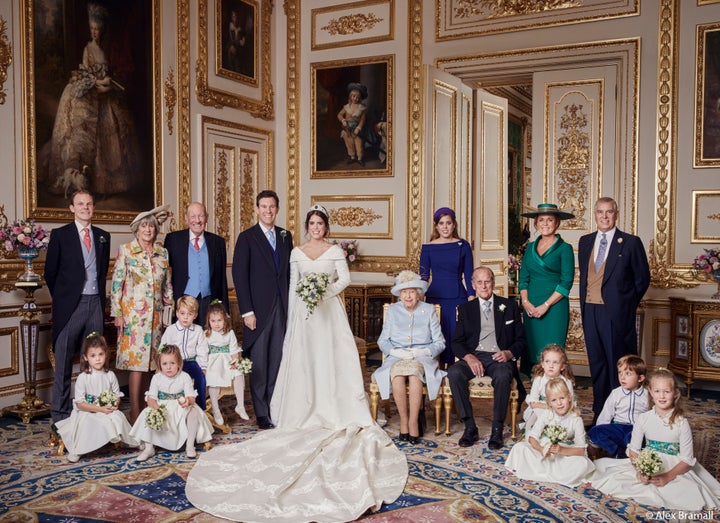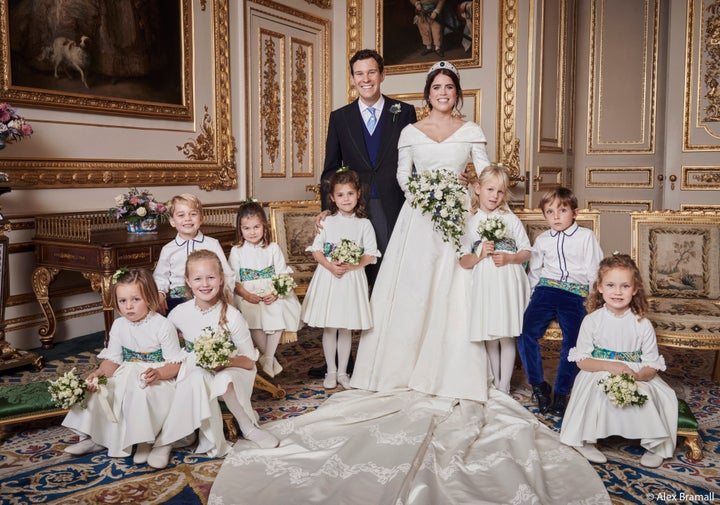 A romantic photo — in black and white — featured the couple alone, kissing, in the horse-drawn Scottish State Coach as it returned to Windsor Castle after the wedding carriage procession.