WASHINGTON — President Donald Trump's Republican allies in Congress advanced their monthslong assault on special counsel Robert Mueller's investigation into Russian interference in the 2016 election on Monday, voting along partisan lines to release a classified memo slamming officials from the Justice Department and Federal Bureau of Investigation who have investigated the Trump campaign's ties to Russia.
But it was still an extraordinary event. In a letter last week, a top Justice Department official said releasing the classified memo would be an "unprecedented action" that would be "extraordinarily reckless" and could "risk harm to national security and to ongoing investigations."
The department did not "understand why the Committee would possibly seek to disclose classified and law enforcement sensitive information without first consulting with the relevant members of the Intelligence Community," the letter read.
It is extremely unusual for lawmakers — especially Republican lawmakers — to clash so publicly with law enforcement on issues of national security and classification. Trump has five days to block the memo's release, but has indicated he will side with congressional Republicans on the matter, over the objections of the Justice Department.
Republicans argued that releasing their own memo is a matter of transparency. Making the GOP memo public will allow journalists and the public to at least partially assess the claims it makes. But fully judging its merits will also be difficult without access to the underlying intelligence information, which is also classified and will not be released.
At the same time, Republicans voted down a Democratic effort to release a memo authored by Democratic staffers that they say combated some of the inaccuracies in the GOP memo. While members of Congress will be allowed to read the Democratic memo, the public will not.
"The 'release the memo' crowd, apparently, doesn't want to release the memo," Rep. Adam Schiff (D-Calif.), the ranking member of the House Intelligence Committee, told reporters after the vote. 
"We have crossed a deeply regrettable line in this committee, where for the first time in the 10 years or so that I've been on the committee, there was a vote to politicize the declassification process of intelligence, and potentially compromise sources and methods," Schiff added.
There's indeed more at stake than D.C. grandstanding: The release of the document is part of a pattern of behavior by the president and his congressional allies — all of it apparently aimed at undermining Mueller's probe and shielding Trump from scrutiny.
Since Trump fired former FBI Director James Comey — then the official responsible for the Russia investigation — last summer, the president, Republican members of Congress and the right-wing media have battled to undermine public perceptions of the bureau and of the Justice Department:
Andrew McCabe, Comey's former deputy, stepped down Monday after weeks of pressure from Trump and Republicans. Republicans have charged that McCabe was biased against the president because his wife ran for a Virginia state Senate seat as a Democrat, but FBI documents released earlier this month indicate he followed bureau recusal rules. The day after Trump fired Comey, the president called McCabe to complain about Comey being allowed to take a government-funded plane back to Washington, NBC reported Monday. When McCabe said he wasn't asked to authorize the flight but would have approved it, Trump told McCabe to ask his wife — who lost her race for state Senate — how it feels to be a loser, and hung up the phone, according to NBC.
The president, Republicans in Congress, and the right-wing media have spun tales of a dark conspiracy involving Lisa Page and Peter Strzok, two FBI officials who were having an affair and exchanged text messages critical of Trump and other politicians from both parties. The evidence suggests Page and Strzok were actually driven more by loyalty to the FBI than partisan political considerations.
The memo the House voted to release Monday reportedly focuses on criticizing Rod Rosenstein, a Republican Trump appointee at the Justice Department who now has responsibility over the Mueller probe. The memo, The New York Times reported, accuses Rosenstein of approving an application to surveil a former Trump campaign official last spring. Trump has long resented Rosenstein, who appointed Mueller as special counsel after Trump fired Comey. Trump reportedly considered firing Rosenstein last summer, but instead ordered Mueller's firing — only to back away the decision after his lawyer threatened to quit.  
The sustained assault on the FBI seems to have affected perceptions of the bureau among Republicans and independents. Just over half of the public has at least a fair amount of trust in the FBI, according to a new HuffPost/YouGov poll, down 12 points since 2015. The percentage of Republicans and independents saying they trust the agency dropped by 22 points and 15 points, respectively.
The GOP memo lays the groundwork for that distrust. It was the work of the office of Rep. Devin Nunes (R-Calif.), the House Intelligence Committee chairman and close Trump ally who recused himself from the committee's investigation into ties between Trump and Russia after he was caught last year promoting a different surveillance scandal with intelligence cooked up by Trump White House officials.
The memo reportedly suggests that FBI agents obscured their reliance on a controversial dossier about Trump's ties to Russia when they sought a warrant to spy on Carter Page, a Trump campaign adviser. Republicans have long sought to discredit the dossier, which was compiled by former British intelligence officer Christopher Steele.
Committee members voted along partisan lines earlier this month to allow any member of Congress to read Nunes' classified memo. Some of the Republicans who read the memo described the allegations as "sickening" and "worse than Watergate." Democrats who read it said it was a partisan hack job.
"Rife with factual inaccuracies," said Schiff. "This may help carry White House water, but it is a deep disservice to our law enforcement professionals."
Ariel Edwards-Levy contributed to this article.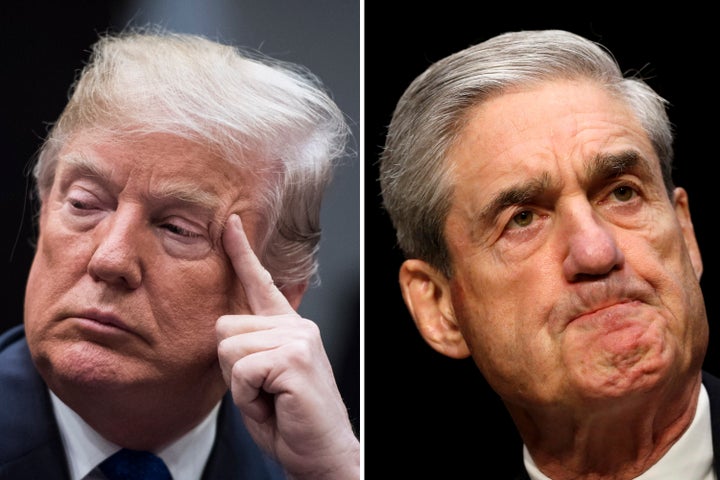 Calling all HuffPost superfans!
Sign up for membership to become a founding member and help shape HuffPost's next chapter