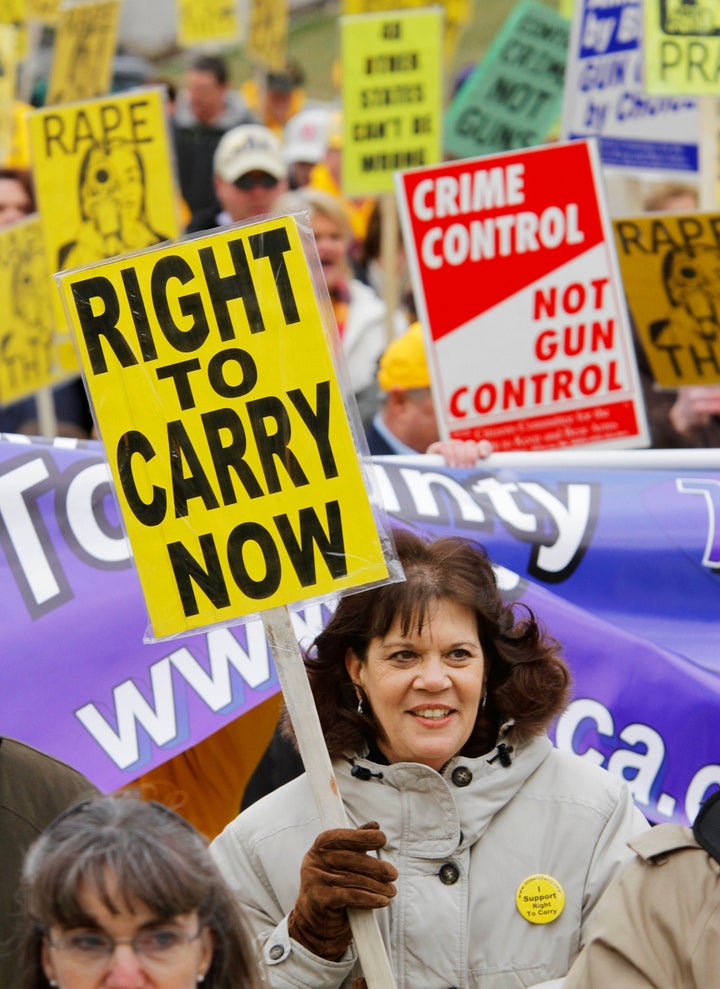 Although Illinois' concealed carry bill was defeated in the House in May, a West Side democratic state legislator has suggested after a heated town hall meeting that he may support a measure allowing citizens to carry concealed weapons if it crossed his desk again.
However, at a town hall meeting he hosted in Austin last Wednesday that drew more than 200 people, a vocal group spoke out against legislation that would allow Chicagoans to carry concealed weapons. One of those opposed to the measure was Annette Nance-Holt, whose 16-year-old son Blair Holt was killed in May 2007 when another teen fired shots into a crowded CTA bus.
"Had everyone had a gun on the bus that day, there would have been a whole lot more people dead besides my son," she said, according to the Austin Weekly News. "So I understand that people are scared...but I lost everything, and I still don't want a gun."
(Watch the town hall meeting in the videos below)
"Quinn doesn't get it, but forty-nine other states do," Republican U.S. Rep. Adam Kinzinger said in a recent media release. "We must follow the example set by every other state in this nation and allow law-abiding citizens to own and bear arms. We must restore, defend and preserve this constitutional right at all levels of government."
Kinzinger is one of several state legislators supporting federal lawsuits filed by the National Rifle Association, the Illinois State Rifle Association, and The Second Amendment Foundation challenging the state's prohibition on constitutional grounds, according to the Times in Ottowa.
Ford, who surprised gun control advocates by voting "present" in the most recent concealed carry proposal to come to a vote in the General Assembly, the first in many years, echoed the alternative suggested by supporters of gun rights: cutting Chicago, or all of Cook County, out of any statewide concealed carry legislation.
"The city of Chicago is standing in the way of concealed carry," Ford told the Sun-Times.
Watch footage from Ford's town hall meeting in Austin (in 3 parts):
Popular in the Community