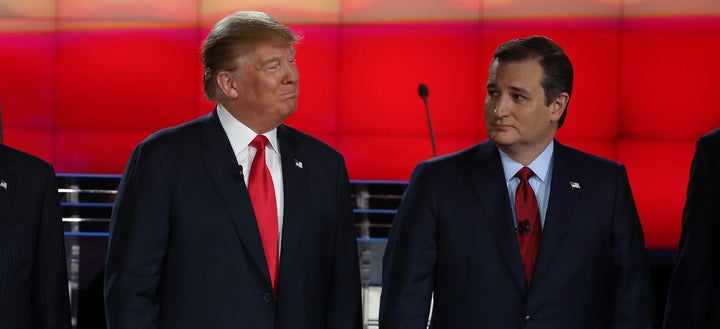 A new HuffPost/YouGov poll finds that 53 percent of Republicans still doubt Obama's citizenship. At the same time, an overwhelming 70 percent don't have any doubt Cruz is American and eligible to be president.
More interestingly, most of the Republicans who don't think Obama was born in America aren't concerned about Cruz's citizenship. Sixty-four percent think Cruz is eligible to become president, while just 18 percent think he's not. Another 18 percent are not sure.
Experts believe Cruz wouldn't face any legal challenges to becoming president. Cruz was born in Calgary to an American mother and Cuban father, which most say makes him a "natural born citizen," a status that meets the requirements of the Constitution.
Other findings from the poll reveal that, overall, Republicans overwhelmingly side with Cruz over Trump on the issue and believe the senator could be president, despite being born in Canada.
Just 21 percent of Republicans side with Trump and agree that Cruz's birth could cause a problem if he were the Republican nominee. Another 21 percent are not sure about the situation.
"Republicans are going to have to ask themselves the question: 'Do we want a candidate who could be tied up in court for two years?' That'd be a big problem," Trump said.
Since then, Trump has continued to bring up concerns about Cruz's citizenship.
Cruz made light of Trump's comments by tweeting a clip from an episode of the old sitcom "Happy Days" in which the character Fonzie jumps over a shark while on water skis, a moment that spawned the phrase used to refer to something once good that begins to decline.
HuffPost Pollster, which combines publicly available polling data, shows Cruz is neck-and-neck with Trump in the key primary state of Iowa. In New Hampshire, Cruz is in third place.
The HuffPost/YouGov poll consisted of 1,000 completed interviews conducted Jan. 9-11 among U.S. adults, using a sample selected from YouGov's opt-in online panel to match the demographics and other characteristics of the adult U.S. population.
The Huffington Post has teamed up with YouGov to conduct daily opinion polls. You can learn more about this project and take part in YouGov's nationally representative opinion polling. Data from all HuffPost/YouGov polls can be found here. More details on the polls' methodology are available here.
Most surveys report a margin of error that represents some, but not all, potential survey errors. YouGov's reports include a model-based margin of error, which rests on a specific set of statistical assumptions about the selected sample, rather than the standard methodology for random probability sampling. If these assumptions are wrong, the model-based margin of error may also be inaccurate. Click here for a more detailed explanation of the model-based margin of error.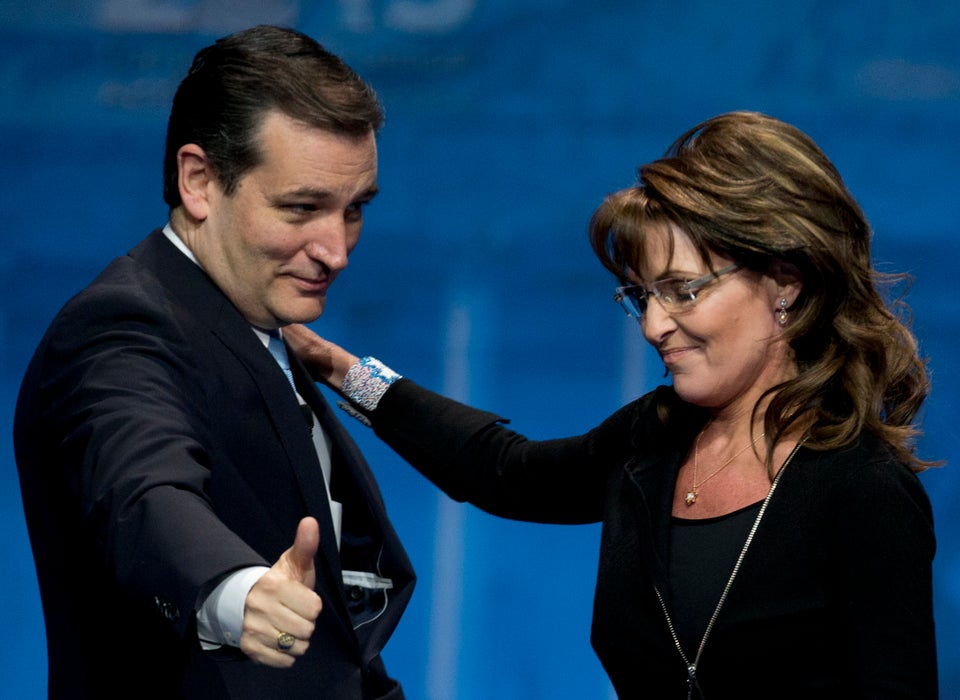 Sen. Ted Cruz
Popular in the Community