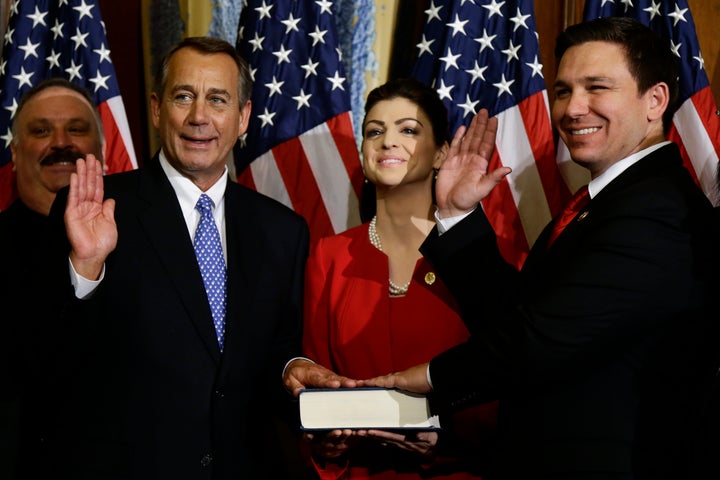 Rep. Ron DeSantis (R-Fla.) had some unexpected visitors at his town hall meeting on Tuesday: Mark and Jackie Barden, the parents of a 7-year-old child murdered at Sandy Hook Elementary School, wanted to find out where the congressman stood on the issue of gun control.
DeSantis' constituent event was filled with Republicans and self-described Tea Party members, according to the Daytona Beach News-Journal. They pressed the congressman on everything from spending cuts to whether he believes Obama is a socialist. There was also a fair amount of conversation on guns, with DeSantis saying he opposed a ban on high-capacity magazines because it would turn "law-abiding citizens into felons."
Mark Barden spoke up about an hour into the meeting. From the News-Journal:
"We just need a new conversation about gun laws," he said.

He called the issue "deeply personal" for him and his wife.

Barden explained his own point of view. He doesn't want Washington, D.C., to take away a person's right to bear arms. What he wants above all else, he said, is more discussion and debate -- and from that maybe a law or two that could help prevent another mass shooting.

He also asked residents to listen to "those of us who have lost the most." He then pointedly asked DeSantis how he planned to address the gun issue.

DeSantis said the motives of Adam Lanza, who shot his mother and then 20 children and six adult staff at Sandy Hook, have remained a mystery to him. Lanza, 20, killed himself at the scene.

"I definitely don't believe he should've been allowed to use a gun," DeSantis told Barden.
After the meeting, Mark Barden said of DeSantis' reply, "He didn't really answer the question. We didn't really expect him to."
The Bardens did attract the notice of the audience. One "staunch Republican" approached the couple at the end of the town hall and thanked them for coming, according to the News-Journal.
"I just wanted to make it clear to them they did make an impact here," said Richard Ziemann. "It was very important for them to be here and for them to be heard."
At a town hall meeting in late January, DeSantis had expressed his skepticism on gun control laws, telling the audience, "Very rarely do firearms restrictions affect criminals. They really only affect law-abiding citizens."
While many Republicans -- and some Democrats -- oppose further gun control measures, there appears to be growing support for universal background checks before firearm purchases. Rep. Joe Heck (R-Nev.) recently said that he backs the idea, joining about a half-dozen other House Republicans who have hinted their support.
CORRECTION: This story originally had a photo of Pittsburgh Mayor Luke Ravenstahl, misidentified as Rep. Ron DeSantis. We regret the error.
Support HuffPost
The Stakes Have Never Been Higher
Before You Go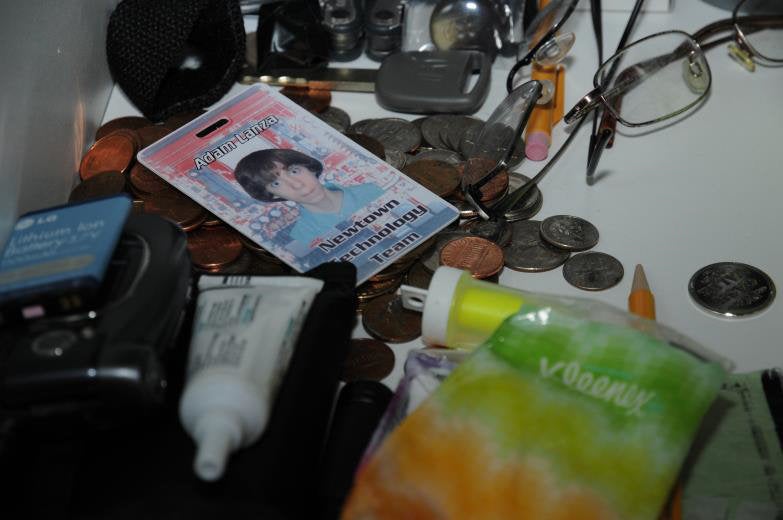 Sandy Hook Elementary School Shooting
Popular in the Community