Alabama Senate GOP candidate Roy Moore doesn't think reporters understand the concept of religious liberty.
Moore was questioned by reporters as he entered the U.S. Capitol to meet with GOP senators on Tuesday. The Senate candidate deflected most of the journalists' questions, including several about a previous comment he made claiming Muslims shouldn't serve in Congress.
After several failed attempts to get Moore to comment, a reporter asked: "Why can you talk about these issues in Alabama and not in Washington?"
Moore finally offered a response, saying, "Reporters don't understand religious liberty and where it comes from."
He continued: "It comes from God, not from the Constitution."
Moore, who previously served as the chief justice of the Alabama Supreme Court, has a long history of placing his Christian faith before the duties of public office.
In February, the former judge appeared on the radio show of a pastor who has claimed the Bible calls for the death penalty for gay people. When pastor Kevin Swanson asked Moore, "What does one do when God's laws conflict with man's laws?" Moore responded: "God's laws are always superior to man's laws."
Acting on that belief caused Moore to be suspended from court on two occasions. In 2001, he erected a massive granite monument to the Ten Commandments in the Alabama Judicial Building in Montgomery. When he failed to comply with a judge's order to take down the monument, Moore was removed from office.
After the U.S. Supreme Court declared same-sex marriage legal in all 50 states, Moore, who'd been reelected as chief justice of Alabama, instructed state judges to flout the order. In September 2016, he was once again removed from court for the remainder of his term.
Moore's expressed preference for Christian principles and individuals has led many secular advocates to warn of the dangers his election to the Senate to pose to religious liberty.
"The centerpiece of Roy Moore's political campaign is a commitment to Christian supremacy," Larry T. Decker, executive director of the Secular Coalition for America, said in a September statement. "Throughout his career and his campaign, Judge Moore has flaunted his disregard for the Constitution and unapologetically asserted that his religious beliefs must take precedence over the law."
Moore will go up against Democrat Doug Jones on Dec. 12 for the Senate seat vacated by U.S. Attorney Jeff Sessions.
CORRECTION: This article previously stated that the Alabama special election was on Dec. 21.
Before You Go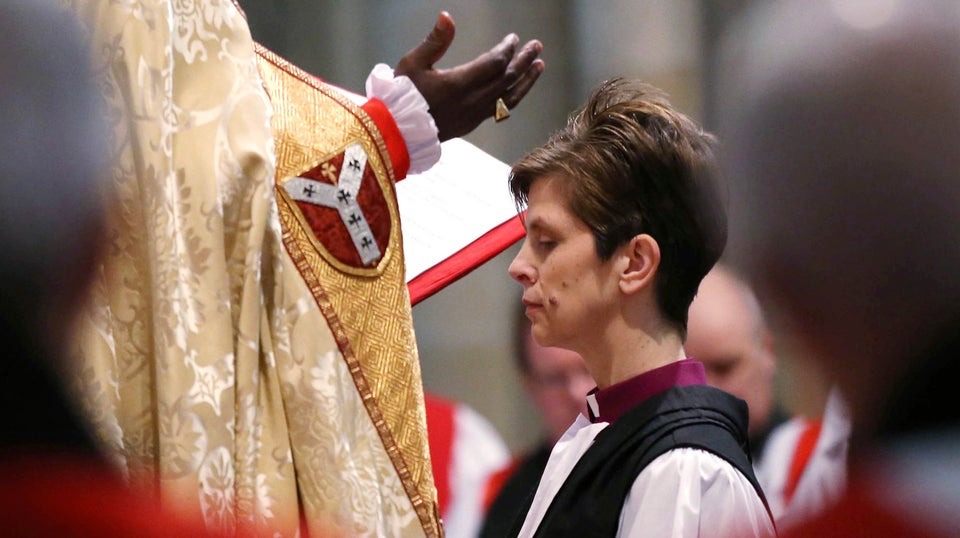 Religious Women Taking Down The Patriarchy
Popular in the Community