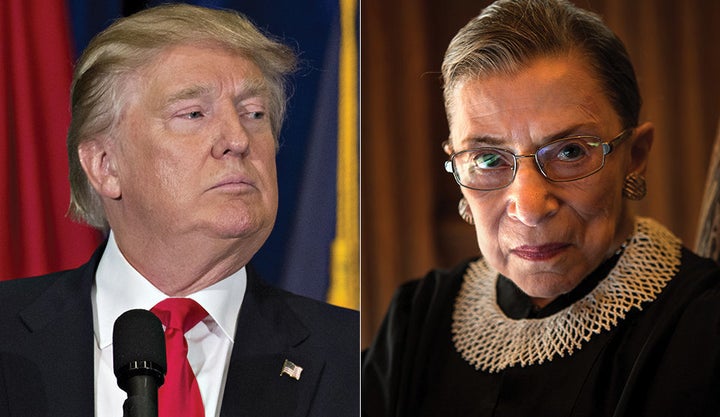 In an interview with CNN published Tuesday, the Supreme Court justice of over 22 years continued her recent pastime of assailing the presumptive Republican nominee for the presidency, calling him "a faker."
"He has no consistency about him," Ginsburg said during a talk with veteran Supreme Court reporter Joan Biskupic. "He says whatever comes into his head at the moment. He really has an ego."
Ginsburg's comments will certainly give ammunition to the court watchers and legal experts who say she's crossing ethical lines in her criticism of Trump, and that she might need to recuse herself should an electoral dispute between Trump and his rival, Hillary Clinton, reach the high court in the lead-up to November.
Trump himself jumped into the controversy on Tuesday, calling Ginsburg's remarks in the thick of a presidential election "highly inappropriate" for a sitting Supreme Court justice.
"I think it's a disgrace to the court and I think she should apologize to the court, Trump said, according to The New York Times. "I couldn't believe it when I saw it."
Ginsburg's remarks, which some view as unprecedented, began last week with a pair of interviews where the 83-year-old spoke candidly about where she stood on the celebrity businessman and what his presidency might mean for the future of the nation and the Supreme Court.
"I can't imagine what this place would be ― I can't imagine what the country would be ― with Donald Trump as our president," Ginsburg told the Times in an article published Sunday. "For the country, it could be four years. For the court, it could be ― I don't even want to contemplate that."
Supreme Court commentators and judicial ethics observers across the political spectrum have said Ginsburg is stepping over the boundaries of what is appropriate for members of the federal judiciary ― who are unelected, have lifetime tenure and are expected to rule independently of their individual politics and biases.
Trump himself seemed to hint at this with his reaction to Ginsburg's remarks.
"That she should be saying that? It's so beneath the court for her to be making statements like that," Trump told the Times. "It only energizes my base even more. And I would hope that she would get off the court as soon as possible."
Erwin Chemerinsky, the dean of the University of California, Irvine School of Law, is one of the few who have risen to Ginsburg's defense. In an opinion piece for the Times, he argued that comments like Ginsburg's are beneficial for the political discourse.
"I think it is valuable for people to hear what the justices have to say on important issues," Chemerinsky wrote Tuesday. "As a lawyer and as a citizen, I'd always rather know what justices and judges think rather than have enforced silence and pretend they have no views."
But it's possible that neither side is exactly right, and that this debate may transcend judicial ethics and the normal relationships between coequal branches of government.
As one commentator put it, Trump is indeed such an extraordinary and unusual political actor that maybe Ginsburg felt compelled to make her extraordinary and unusual comments ― with an eye toward defending her institution and the values she holds dear.
"The tricky thing is that the biggest threat to the rule of law right now happens to be a presidential candidate," Gregory Lipper, a lawyer and longtime Supreme Court watcher, tweeted Tuesday.
Before You Go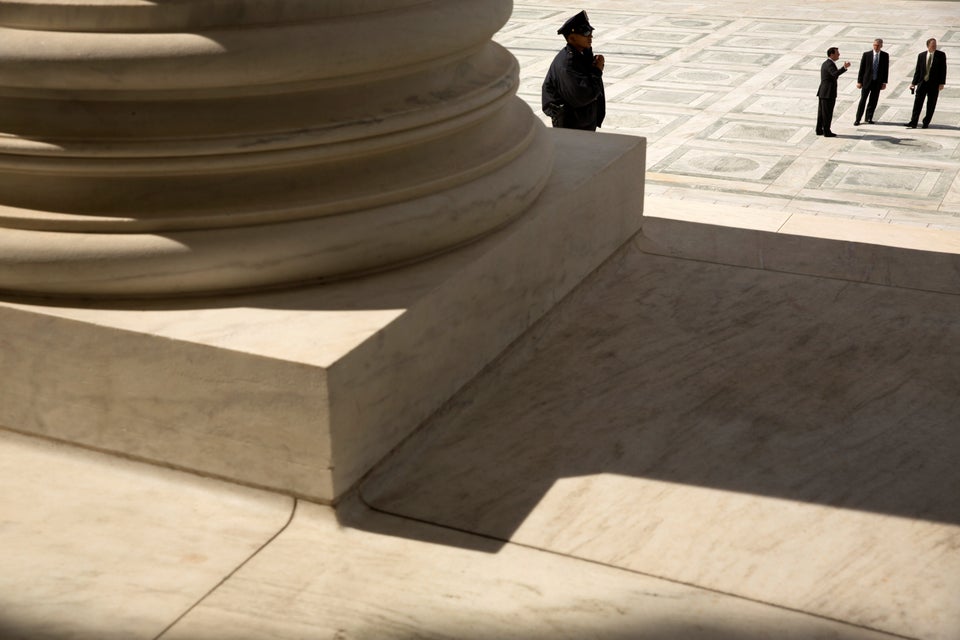 Exclusive Look Inside The Supreme Court
Popular in the Community