Trump accused Obama of ordering the wiretapping in a series of tweets on Saturday morning.
"How low has President Obama gone to tapp [sic] my phones during the very sacred election process. This is Nixon/Watergate. Bad (or sick) guy!" Trump tweeted. 
In an interview on ABC News' "This Week," guest host Martha Raddatz asked Sanders why the president had made the allegations so confidently.
"I think that this is, again, something that if this happened, Martha ―" Sanders began.
"If, if, if, if," Raddatz interjected. "Why is the president saying that it did happen?"
"He is going off of information that he's seen that has led him to believe that this is a very real potential," Sanders replied.
Sanders suggested that Trump was merely asking for the matter to be investigated as part of any official investigation into the Trump campaign's alleged ties to, or communications with, Russia.
"If they're going to investigate Russia ties, let's include this as part of it. So that's what we're asking," Sanders told Raddatz.
"He's made it very clear what he believes and he's asking that we get down to the bottom of this," she added. "Let's get the truth here."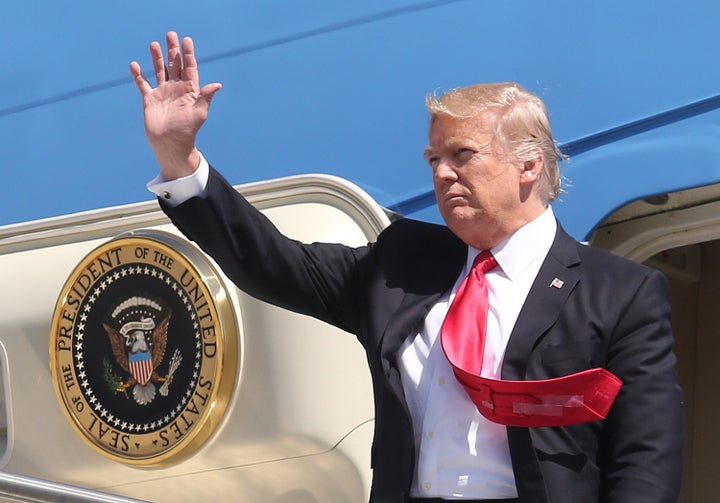 Sanders would not provide additional information about the basis for Trump's claims, other than to say that he was taking media reports about it "seriously." Right-wing news sites Breitbart and Heat Street are the only news outlets suggesting that Obama personally ordered Trump's wiretapping. Those sites link to mainstream news sources like The New York Times that do not make those claims definitively.
An Obama spokesman denied on Saturday that the president ever became personally involved in ordering wiretapping. The FBI requires a warrant to eavesdrop. And the Department of Justice, of which the law enforcement bureau is a part, prizes its independence.
Sanders struggled on Sunday to explain Trump's certainty that Obama had wiretapped him. Raddatz pressed her to respond to one of Trump's actual tweets making the accusations.
"I'd bet a good lawyer could make a great case out of the fact that President Obama was tapping my phones in October, just prior to Election!" Trump tweeted Saturday morning.
"I would say that his tweet speaks for itself there," Sanders said.
Calling all HuffPost superfans!
Sign up for membership to become a founding member and help shape HuffPost's next chapter
BEFORE YOU GO
PHOTO GALLERY
Trump Wants To Repeal The Clean Water Rule. Here's What's At Stake