WASHINGTON ― Sean Spicer would neither confirm nor deny on Thursday a New York Times report that two White House officials may have been sources for House Intelligence Committee Chairman Devin Nunes (R-Calif.). The White House press secretary dodged questions during his daily briefing by bizarrely claiming it was not his job to answer them.
Spicer said reporters asking questions about it "assumes that the reporting is correct," but he did not deny the report outright.
"In order to comment on that story would be to validate certain things that I'm not at liberty to do," he said.
"Your obsession with who talked to whom and when is not the answer here. It should be the substance," Spicer said. "In the same way that when you guys print a story with 18 anonymous sources, your obsession is the substance. It seems now that you continue to look at it from a backwards prism, which is, you know, 'What happened? Who drove in what gate? Who did they meet with? What were they wearing?' As opposed to the substance."
"I never said we would provide you answers. I said we would look into it," he added later.
"If I start going down the path of confirming and denying one thing, we're going down a very slippery slope," he said. "I've made my position very clear on that."
"The Washington Post story is entirely false," Spicer said in a statement. "The White House has taken no action to prevent Sally Yates from testifying and the Department of Justice specifically told her that it would not stop her and to suggest otherwise is completely irresponsible."
CLARIFICATION: This post has been updated to clarify the officials cited by the Washington Post were with the Justice Department.
Before You Go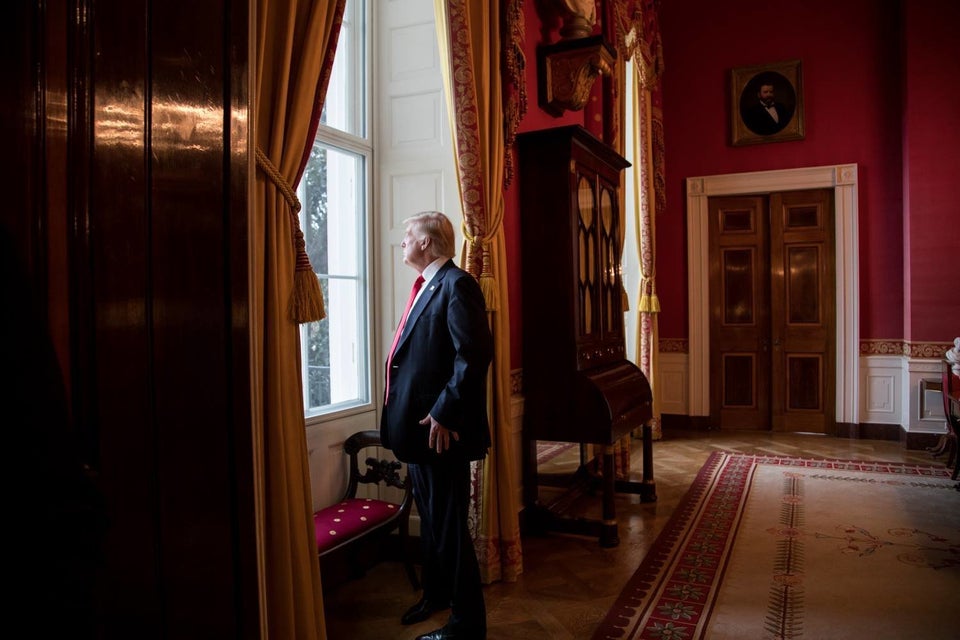 Trump's First 100 Days
Popular in the Community