Syrian artist Abdalla Al Omari is painting world leaders in an unexpected light: as refugees.
In "The Vulnerability Series," Omari depicts President Donald Trump as an exhausted refugee, with a sleeping pad on his back and a child in his arms. The rest of the paintings, currently on exhibit at a Dubai gallery, show former President Barack Obama, German Chancellor Angela Merkel and several other world leaders as "disenfranchised or displaced civilians," per the gallery's release.
"Initially I was driven by my own experience of displacement and the anger that I felt, like any other Syrian, while the situation in Syria escalated," Omari said in a video on the series that he sent to HuffPost. "It was a personal desire in the beginning to imagine how would those supposedly great personalities look like if they were in the shoes of refugees, displaced."
"I found myself obliged emotionally and consciously to get involved and to deliver a message to those leaders, who are partly responsible on the displacement of a mass of Syrians," Omari said in the video sent to HuffPost. "Maybe they will feel what it is to be vulnerable when they see it in the mirror, when they see it in themselves."
You can see more of Omari's paintings below, and on his website.
Related
Before You Go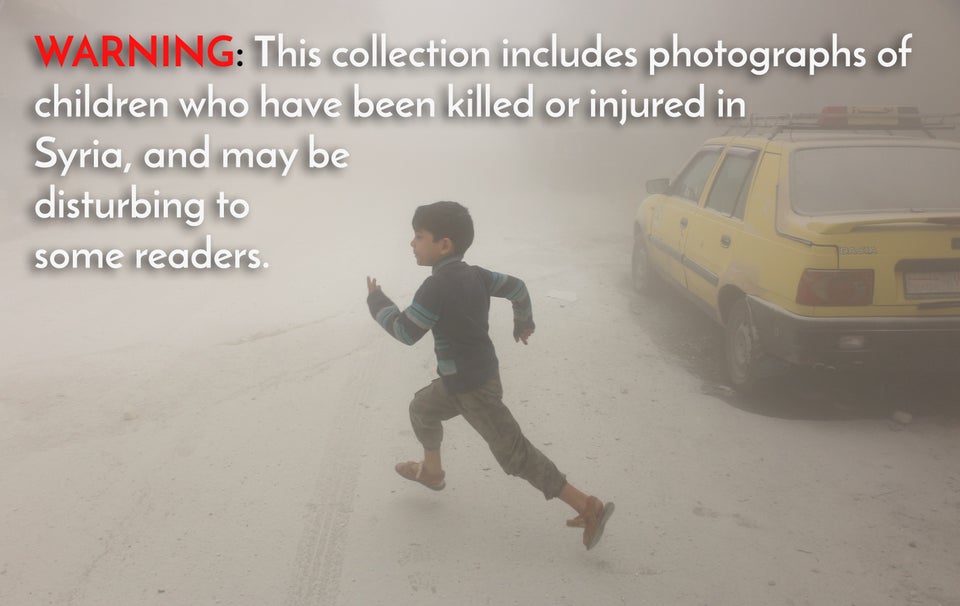 Children Of Syria
Popular in the Community