Texas Lt. Gov. Dan Patrick (R) on Sunday pushed for arming teachers and reducing the number of entrances into school buildings after the latest mass shooting at a U.S. school afflicted his state.
"There was a teacher next door, a (former) Marine, who saw what was going on... Some feel had he been able to carry a gun, he could have stopped that shooter," he told host Jake Tapper on the CNN program.
Patrick said that as he visited a hospital on Friday night where some of those wounded in the shooting had been treated, students and parents alike said that teachers should be armed.
He told "This Week" host Geroge Stephanopoulos that "our teachers are part of that well-run militia," a mangled reference to the language of the U.S. Constitution's Second Amendment. That amendment says that a "well regulated militia, being necessary to the security of a free State, the right of the people to keep and bear Arms, shall not be infringed."
"It's guns that also stop crimes," Patrick added.
Under a school marshal program in Texas that has been cited approvingly by President Donald Trump, teachers can carry guns on campus, with local officials ultimately making the call on whether that is allowed.
Patrick also said that the issue underlying the raft of school shootings plaguing the U.S. isn't access to guns, but that "it's about us."
"We have devalued life, whether it's through abortion, whether it's the breakup of families, through violent movies, and particularly violent video games which now outsell movies and music," he said.
He also reiterated the suggestion he first made Friday immediately after the shooting that school campuses be redesigned to have fewer entrances.
"We need to get down to one or two entrances to our schools. We have to funnel our students into our schools so we can put eyes on them," he said.
Even before Friday's shooting, several Republican politicians, including Texas Gov. Greg Abbott and Sen. Ted Cruz, have been calling for training teachers to carry firearms.
Trump repeatedly pushed that idea after the school shooting in Parkland, Florida, in which 17 people were killed.
This story has been updated with the direct language of the Second Amendment to the U.S. Constitution.
Before You Go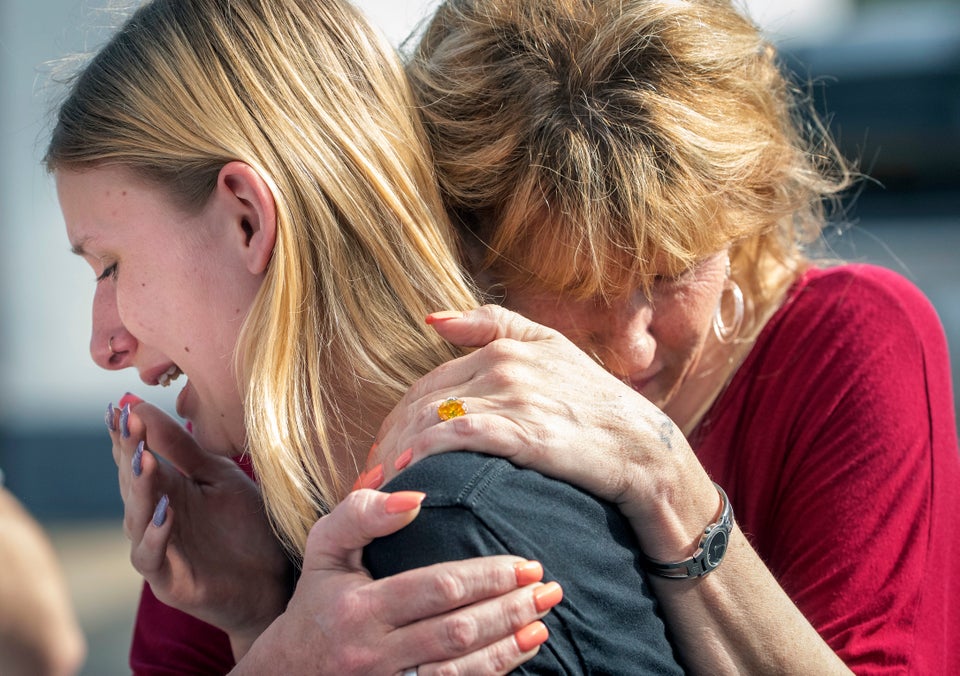 Santa Fe High School Shooting
Popular in the Community