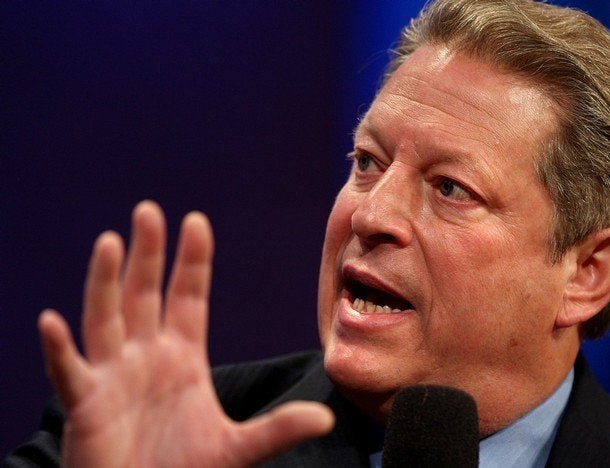 On the morning of the Presidential election I was waiting in line for coffee in a rural west North Carolina cafe when a "clean" coal ad blared from a wall-mounted flat screen tuned to CNN.
A local woman, Connie, I had been chatting with about the clean energy campaign I represented commented at the conclusion of the ad, "You know they play these ads all the time (around here), and McCain and Obama talk about it all the time, but I just don't understand it. How is it possible to make that stuff clean?"
Despite the millions spent to convince Connie and other Americans that clean coal is an answer to our energy dependence, in reality, there's no such thing as clean coal.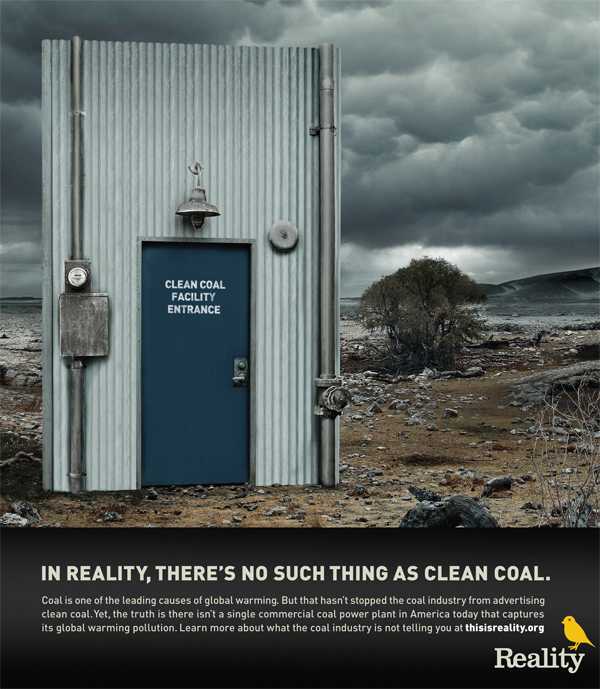 The "Reality Coalition" behind the campaign - led by Al Gore's Alliance for Climate Protection, the Sierra Club, the League of Conservation Voters, NRDC, and the National Wildlife Federation - understands the importance enacting bold climate and energy policy absent of clean coal, and are fighting the industry's myths in a concerted effort that leading environmental organizations and politicians have thus far been afraid to take on.
Except for some great grassroots groups doing their damndest to get it out there, the truth about clean coal has been absent from the mainstream conversation because fighting against an all-out lie on the national stage is hard, scary, and expensive. And because King Coal is big, scary, and wealthy.
Unfortunately that fear has allowed Big Coal to spend more than the Tobacco industry did making us think cigarettes were ok, to make us believe the "Saudi Arabia of coal" - the United States - will lead a clean, prosperous, independent future by continuing to destroy mountains and extract one of the world's leading causes of carbon pollution.
The GOP took clean coal as gospel right off the bat because its base preached it as such. And Democrats took it as the pie in the sky they could aspire to while winning over swing votes in states like Virginia and North Carolina.
Now, because we didn't squash it before the lie grew into fixtures in the speeches of political candidates on both sides of the aisle, the fight will unfortunately be longer and more expensive than it should have been... but it's a serious, important fight the climate community has now officially taken on, and it's great to have the right generals at the helm.
This is the This is Reality campaign's first video ad released today, December 5:
Related
Popular in the Community