President Donald Trump claimed Thursday that millions of people were voting illegally in California, returning to an allegation he has made since he was a candidate but has failed to substantiate with evidence.
Trump made the comments during free-wheeling remarks in West Virginia at an event that was supposed to be about tax reform. Trump was speaking about immigration when he pivoted to claim there was widespread voter fraud in California.
"In many places, like California, the same person votes many times, you probably heard about that," he said. "They always like to say: 'Oh that's a conspiracy theory.' Not a conspiracy theory folks. Millions and millions of people. And it's very hard because the state guards their records. They don't want to see it."
There is no evidence that double voting is a widespread problem in California or anywhere else in the country. In 2014, Justin Levitt, a professor at Loyola Law School in Los Angeles, found 31 credible instances of voter impersonation allegations between 2000 and 2014. In a 2017 working paper, researchers estimated that 33,000 people voted twice in the 2012 presidential election, amounting to 0.02 percent of all votes cast in the election.. The Department of Justice also investigated claims of voter fraud from 2002 until 2007 and found little evidence of it.
Trump has failed to offer any substantial evidence for his claims of voter fraud in the United States. The White House has pointed to a 2012 Pew study that said 24 million voter registration records are no longer valid and that nearly 3 million people are registered in more than one state. But the study doesn't say that those people voted and it's not illegal to be registered to vote in more than one state.
Shortly before he took office, Trump claimed that he would have won the popular vote had it not been for illegal votes. He has also repeatedly said he would have won the state of New Hampshire during the 2016 election had it not been for people who were bused in to vote illegally. But state officials said they have no evidence that happened.
In May 2017, Trump convened a commission to investigate allegations of voter fraud and appointed Kansas Secretary of State Kris Kobach (R), who has argued voter fraud is widespread, to lead it. The commission asked election officials in all 50 states for copies of their voter rolls. Many declined, either refusing to comply outright or saying that state laws forbade them from providing all the information the commission wanted. Several lawsuits accused the commission of violating various federal privacy, transparency and administrative laws and Trump disbanded it in January. Before the panel disbanded, it did not find evidence that voter fraud was widespread.
California Secretary of State Alex Padilla (D) dismissed Trump's Thursday comments.
"It's sad the president continues to recycle his same old lies. Frankly, it is tiring to have a conspiracy theorist in the White House," he said in a statement. "His rants dishonor the thousands of local elections officials and volunteers, from across the political spectrum, who work hard to ensure the integrity of our elections.
The White House did not immediately return a request for comment.
Trump and Kobach have also relied on the work of political scientist Jesse Richman to support their claim that more than 3 million illegal voters may be on the rolls and that Hillary Clinton may not have won the 2016 popular vote. Under oath in a federal court case last month, Richman said he could not support that extrapolation from his work.
Before You Go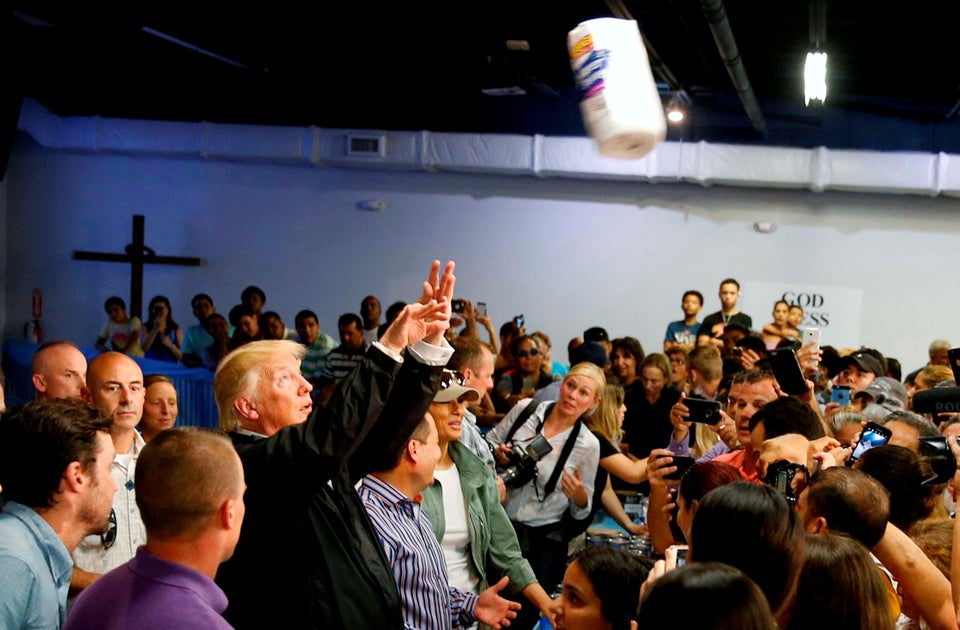 Donald Trump's 2017
Popular in the Community