President Donald Trump's defenders have a number of excuses for his extraordinary request that former FBI Director James Comey drop an investigation into former national security adviser Michael Flynn, as was revealed in a leaked memo. They're all laughable.
"I hope you can see your way clear to letting this go, to letting Flynn go," Trump told Comey, according to a memo the former FBI director wrote following their meeting in February that was leaked Tuesday. "He is a good guy. I hope you can let this go."
Some Republicans ― including an unnamed White House official ― maintained on Wednesday that Trump was merely joking when he told Comey to lay off of Flynn, who was fired earlier this year over his conversations with Russian officials before the president's inauguration.
The president must not have thought much about the quality of his joke. According to The New York Times, which reviewed portions of Comey's memo, Trump instructed others present in the February meeting ― including Vice President Mike Pence and Attorney General Jeff Sessions ― to leave the room so he could impart his words to Comey alone.
The argument that Trump merely made a casual request to Comey to drop the investigation of Flynn is also suspicious given that Trump later fired Comey. The explanation for his ouster is still unclear ― the president and his top aides have offered contradictory accounts of their reasoning on the matter.
Rep. Barry Loudermilk (R-Ga.) attempted to mount a legal defense of the president. The congressman claimed the Comey memo qualified as "hearsay," and that therefore it is inadmissible. According to The New York Times, however, "an FBI agent's contemporaneous notes are widely held up in court as credible evidence."
Another line of defense of the president focused on targeting Comey's credibility itself.
Jason Miller, a former Trump campaign spokesman who backed out of a White House job after allegations surfaced he had an affair with another transition official, argued Comey's habit of writing down conversations ― standard practice among law enforcement and in the business world ― was "weird and vindictive."
"It's absolutely absurd the president supposedly made such a comment and director Comey sat on it for three months," Miller said Tuesday on CNN.
He added: "It's a little bit weird and vindictive on Comey's part that he had a little diary that he could play gotcha with."
Conservative radio host and MSNBC contributor Hugh Hewitt, however, may take the cake. On his radio show Wednesday, Hewitt ridiculously compared Comey to one of his infamous predecessors ― J. Edgar Hoover, who "kept files on everyone, and that as a result he was untouchable."
"And so if Comey has a vast trove of notes, I want to know when did they begin, about whom and what subjects are they on?" he said, while speaking with Sen. Ben Sasse (R-Neb.), who sits on the Judiciary Committee. "Yes, I want to know whether President Trump obstructed justice, and that's an open question. But I want to know about what was the FBI director noting and not telling you, because I read that hearing. He should have brought this up to you then."
Before You Go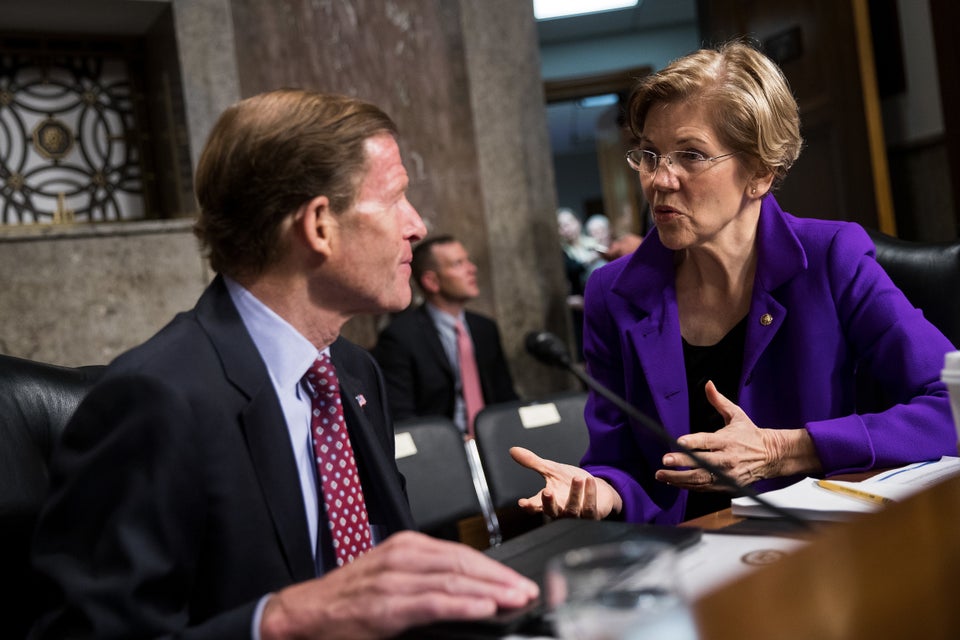 2017 Scenes From Congress & Capitol Hill
Popular in the Community