President Donald Trump personally called the head of the National Park Service on the day after his inauguration to ask for photographic evidence that would support his claims about the size of the crowd at the event, The Washington Post reported.
A National Park Service official confirmed to The Huffington Post that the call took place on Saturday but would not comment further.
Trump falsely claimed up to 1.5 million people attended his inauguration, boasting that the crowd extended from the Capitol to the Washington Monument and accusing the media of lying about how many attended. White House Press Secretary Sean Spicer has pushed similar false claims, which Trump adviser Kellyanne Conway defended as "alternative facts."
Trump reiterated those boasts in an interview with ABC News that aired Wednesday.
"Look how far back it goes," he said, pointing to a photograph of his inauguration. "This crowd was massive. And I would actually take that camera and take your time if you want to know the truth."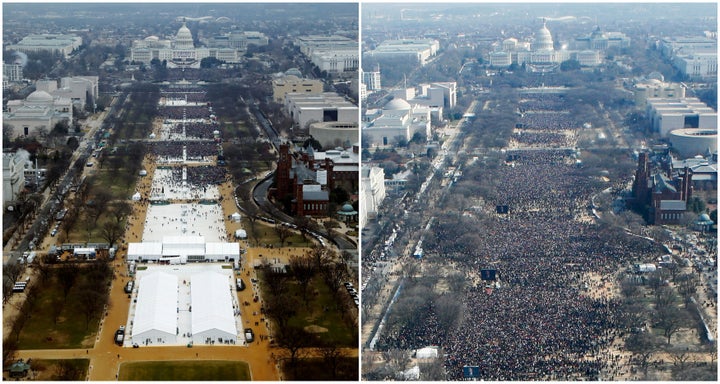 According to The Washington Post's sources, Trump asked Michael T. Reynolds, the National Park Service's acting director, to turn over more photos of the Mall, suspecting that additional photos would support his crowd size claim. Reynolds reportedly complied with the request, but the photos did not support the numbers the president had touted.
The White House didn't return HuffPost's request for comment. However, White House Deputy Press Secretary Sarah Huckabee Sanders told The Washington Post that Trump's call to the NPS official displayed his willingness to be "so accessible, and constantly in touch."
Thursday's report is the latest chapter in the ongoing struggle between the new administration and NPS.
On Friday, the agency retweeted photographs comparing Trump and Obama's inauguration crowds. Shortly after, the agency was ordered to stop using its Twitter account, later telling CNN its account was frozen in order to determine if it had been hacked.
Then, after staffers at the Environmental Protection Agency said they were told to cease social media use and communication with the media, the official account for Badlands National Park in South Dakota began tweeting facts about climate change. The tweets have since been deleted, and the agency said they were posted by a former employee.
On Wednesday, Death Valley National Park in California began a similar social media campaign, tweeting about the imprisonment of Japanese-Americans during World War II just as Trump signed an executive order restricting the entry of refugees from predominantly Muslim countries.
Twitter users have rallied around NPS staffers, and several "alternative" national park accounts have popped up in recent days. While some claim to be run by NPS staffers, HuffPost has not been able to confirm if that is true.
Do you work in a federal agency? Email us at scoops@huffingtonpost.com and let us know what you're seeing and hearing. To email us on an encrypted channel, create a protonmail.com account and use it to write to huffpostscoops@protonmail.com. It is only as secure as it can be if you are using the same encrypted email network on your end. It's not secure to do so on your work computer. Beware that no email network, no matter how sophisticated, is 100% secure all the time. Read more on Protonmail here.
Before You Go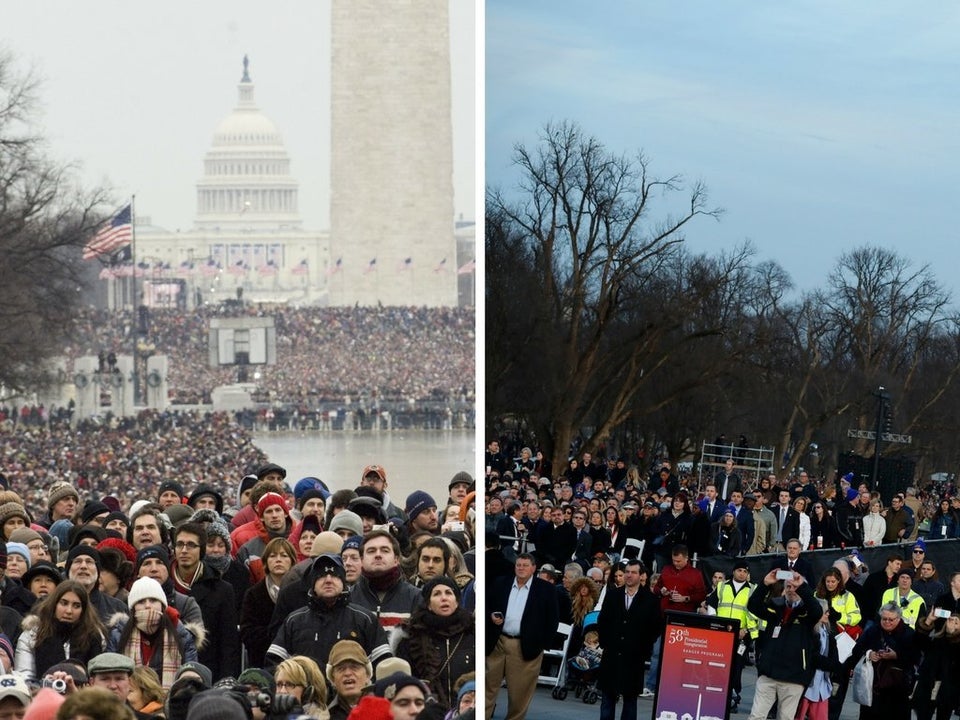 Obama /Trump Inauguration Crowds
Popular in the Community