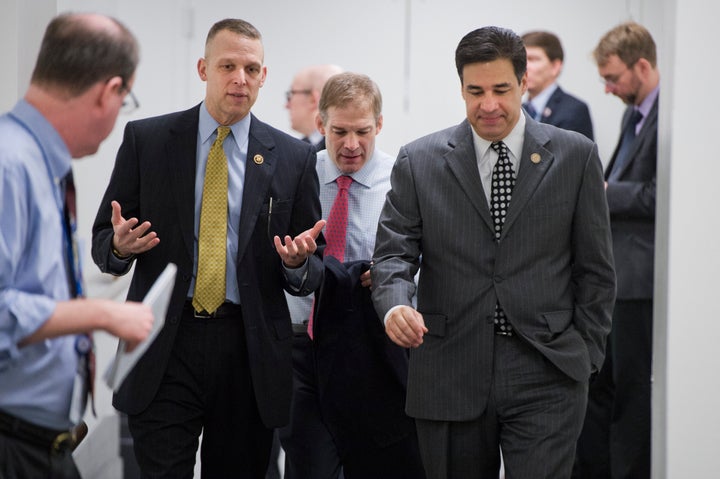 WASHINGTON ― With GOP presidential nominee Donald Trump now proposing six weeks of paid maternity leave, conservatives in Congress mostly reserved their judgment as to whether they would support the plan, waiting for the specifics of a proposal that, in broad strokes, appears to be antithetical to their free-market ideas.
It wasn't necessarily a no, most conservatives who talked to The Huffington Post said. It just wasn't a yes ― not without seeing Trump's plan.
"I got to see what he's saying," Rep. Raúl Labrador (R-Idaho) said Tuesday. "I'm not even sure that's his policy. I have to look at what he's going to say, what he's basing it on, what funding."
Labrador, like most conservatives, noted that he hasn't supported paid maternity leave in the past. "And I'm not sure I would support it in the future," he said.
Virginia Republican Rep. Dave Brat took a similar position, telling HuffPost that he would wait to hear the "who, what, why, where, when, how long, how much."
Other Republicans seemed totally new to the paid maternity leave issue. Rep. Rod Blum (Iowa) said he had no opinion on the matter, though he warned that there's "a difference between what a presidential candidate proposes and legislation."
And Republican Study Committee Chairman Bill Flores (Texas) suggested that six weeks of paid maternity leave wasn't "terribly far" from what's mandated in the Family and Medical Leave Act, even though that's not quite accurate.
The FMLA provides up to 12 weeks of unpaid leave, but it doesn't provide any paid time for maternity or paternity leave. Some states are beginning to require paid time, but the United States overall is the only highly developed economy that doesn't provide any mandated paid leave for mothers who just had a child.
"I have to look at what he's going to say, what he's basing it on, what funding."
Republicans have traditionally been resistant to the idea ― as Flores said, "There's no free lunch in this country" ― and conservatives particularly believe forcing small businesses to provide paid maternity leave would hurt the economy, thus their persistent opposition.
That they're suddenly willing to hear out Trump's proposal, then, might mark a sizable shift, though it could also be more political gamesmanship. (It's much easier to refuse to comment on a plan because you haven't seen it than it is to address a policy rift between you and the presidential nominee of your party.)
Still, some Republicans did express reservations about Trump's plan, despite not having seen it.
Rep. Thomas Massie (Ky.) said he would like to see Trump's plan, but that he wouldn't vote for paid maternity leave. "I'm not for compelling private companies to do that, no," he said.
Rep. Tim Huelskamp's answer to whether he would support paid maternity leave was to ask a question: "Who's paying for it?" The Kansas Republican then answered his own question with a laugh, "It's the other guy! It's not me, it's the guy behind the tree, as the old saying goes."
When he got a little more serious, Huelskamp said somebody had to pay for it, and "small businesses can't afford another Washington regulation."
Rep. John Fleming (R-La.) also said he'd like to see Trump's plan, but that he is generally opposed to mandated paid maternity leave. "I worry when government mandates these things," he said. "That begins to create more and more problems and ultimately kills jobs."
For many conservatives, the devil is in the details. Rep. David Schweikert (R-Ariz.) brought up that Republicans had once proposed a sort of investment account so that women could take maternity leave ― and he suggested that Trump could maybe draw on those types of ideas to come up with a sort-of-paid maternity leave.
"So is that what's being talked about or is it just the left's version of 'get it'?" Schweikert asked. Although Trump's plan is short on details, he seems to want to simply provide maternity leave and pay for it by "eliminating fraud" in unemployment insurance. That wouldn't entirely cover the cost of the maternity leave, but it appears to be an attempt to not force small businesses to simply pay for the six weeks out of their pockets.
Excusing for a moment that Trump hasn't offered real specifics on the plan ― and may never ― conservatives in Congress still seemed wary of embracing the idea, even though it's clearly an issue that is bending to popular opinion.
But many Republicans nevertheless see this as a business issue. "If all of our focus is supposed to be how to grow the economy, so we have jobs and opportunity and some way to pay for our promises, you can't be pushing proposals and ideas that don't go that direction," Schweikert said.
All the same, Schweikert noted that Trump's proclivity for stealing ideas from Democrats wasn't just frustrating Republicans.
"It has to be driving the left insane," he said. "Take a step backward and just sort of enjoy the theater portion of it. When you're able to grab some of the top lines of the left, the number of temper tantrums I see from some of my Democratic colleagues has been actually rather amusing."
Before You Go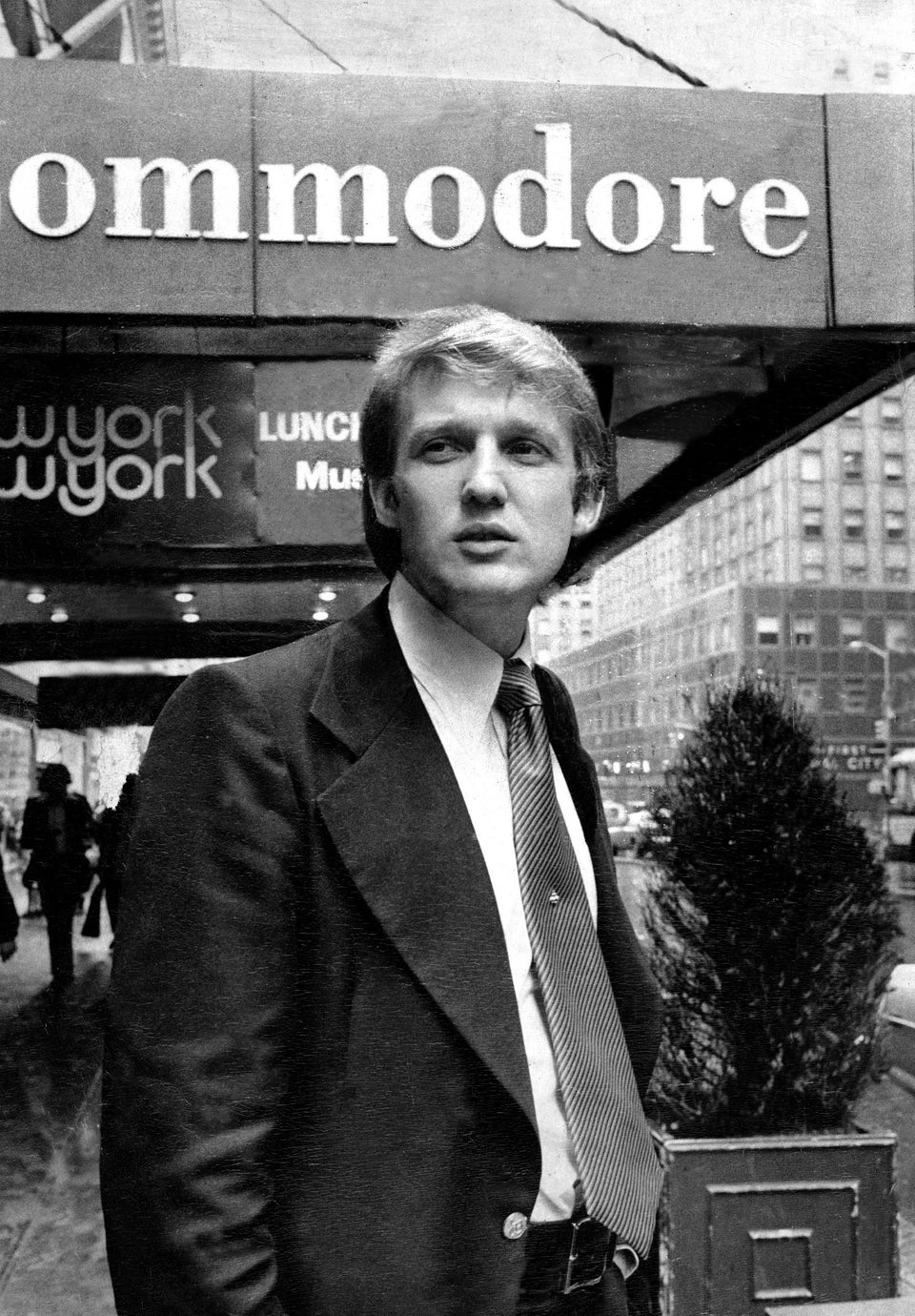 Donald Trump's Hair Evolution
Popular in the Community