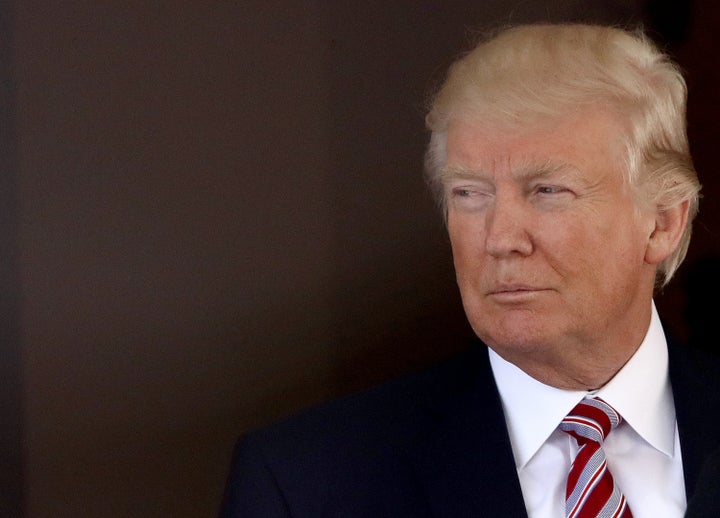 Trump will embark on his first foreign trip as president at the end of May, with stops in Saudi Arabia, Israel, Belgium and Italy. The president portrayed his Middle East visit as an attempt to build interfaith cooperation among Muslims, Christians and Jews to fight terrorism. 
National security adviser H.R. McMaster said Trump will address leaders from 50 Muslim-majority countries, "where he will deliver an inspiring but direct speech on the need to confront radical ideology and the president's hopes for a peaceful vision of Islam to dominate across the world," according to The Hill.
McMaster said the speech will aim "to unite the broader Muslim world against common enemies of all civilization and to demonstrate America's commitment to our Muslim partners."
While in Saudi Arabia, Trump will also "participate in the founding of a new center intended to fight radicalism and promote moderation," McMaster said.
It's unclear whether any of the leaders present for Trump's speech in Saudi Arabia will be from the seven Muslim-majority countries — Iraq, Iran, Syria, Sudan, Libya, Somalia, and Yemen — that he singled out in his first attempt at a travel ban.
I think Islam hates us.

Donald Trump in March 2016
Saudi Foreign Minister Adel al-Jubeir described Trump's visit to the kingdom as "a clear and powerful message that the U.S. harbors no ill will" toward Arab and Muslim countries, he told reporters in Washington earlier this month. "It also lays to rest the notion that America is anti-Muslim."
But Trump's antagonism toward Islam and Muslims is far from laid to rest. The president's anti-Muslim rhetoric continues to haunt his efforts to impose a travel ban on non-visa holders from six countries with Muslim majorities.
The administration has claimed the proposal doesn't constitute a "Muslim ban." But judges have pointed to a slew of Trump's Islamophobic comments to question its legality.
"There is nothing 'veiled' about a press release titled 'Donald J. Trump is calling for a total and complete shutdown of Muslims entering the United States,'" U.S. District Judge Derrick Watson wrote in March, linking directly to a December 2015 statement that was still available on Trump's campaign website at the time. 
Trump backed up his proposal by writing in an email to reporters in December 2015: "Without looking at the various polling data, it is obvious to anybody the hatred is beyond comprehension. Where this hatred comes from and why we will have to determine. Until we are able to determine and understand this problem and the dangerous threat it poses, our country cannot be the victims of horrendous attacks by people that believe only in Jihad, and have no sense of reason or respect for human life."
Trump has used other words to say much the same. "I think Islam hates us," Trump said in an interview with CNN's Anderson Cooper in March 2016. He went on to say that his objection was to radical Islam, but added: "It's very hard to define. It's very hard to separate. Because you don't know who's who."
After a June 2016 shooting at a nightclub in Orlando, Florida, Trump called for increased surveillance of mosques and warned that radical Muslims were "trying to take over our children."
Trump has also surrounded himself with a number of known Islamophobes, including national security aide Sebastian Gorka and political adviser Steve Bannon. Senior Trump adviser Frank Wuco has claimed that Muslims "by and large" want to "subjugate" non-Muslims.
Chris Mathias contributed to this article.
REAL LIFE. REAL NEWS. REAL VOICES.
Help us tell more of the stories that matter from voices that too often remain unheard.
BEFORE YOU GO
PHOTO GALLERY
Muslims React To Trump's Islamophobic Comments