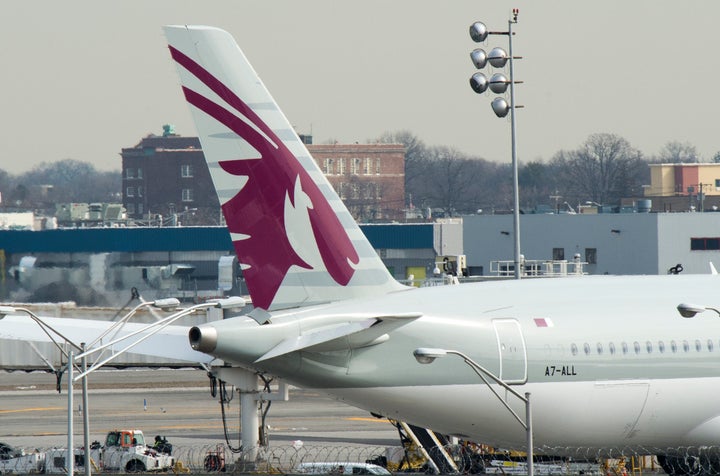 This post was originally published by Newsday.
I was relieved the U.S. federal appeals courts refused to reinstate Donald Trump's inhumane travel ban that detained refugees from Muslim countries and led to protests at Kennedy airport. It brought back memories of when my own war-torn family landed there. Twelve years old, I was terrified.
Caught in the 1993 ethnic-cleansing campaign in the Balkans that slaughtered 100,000 Muslims like us, we'd barely escaped Bosnia by bus to Vienna. Unable to stay permanently, the Connecticut Interfaith Council offered to sponsor us. I hadn't heard of Connecticut.
At the gate before our plane took off, a woman from the International Organization of Migration gave us blue-and-white tote bags. In the mirror, I looked pale. With a bad overbite and pants too small for me, I stuck out as a poor foreigner. I'd never flown before and imagined the steel tube filled with lounge chairs was a huge space ship.
When I showed Mom the card explaining the inflating raft in case of a water landing, she said, "They think the plane will come down. We'll fall in the ocean!"
"Just regular procedure," Dad explained, holding her hand. My brother, Eldin, held her other hand.
The stewardess handed me a pasta lunch. I told her, "I can't pay."
"It's free, honey." She laughed.
In our homeland, Dad was a sports coach who owned a gym. Mom was a clothing company manager. With the war, our bank accounts vanished overnight. My beloved karate coach came to our home with an AK-47, yelling "You have one hour to leave or be killed." We packed one bag each and fled.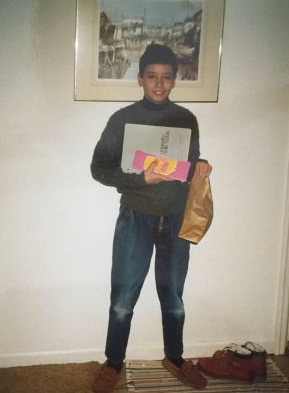 I couldn't sleep, haunted by images of our fellow countrymen, who had suddenly turned nationalistic like the government, deciding they hated and wanted to kill us because of our religion. My teacher holding a gun to my head. My best friends beating me up. Meat trucks driving massacred bodies of my people down our street. Eldin and my dad taken to a concentration camp. For two weeks, we didn't know whether they were alive.
As we landed at Kennedy Airport at 6:20 p.m. Wednesday, Oct. 20, 1993, men in navy blazers swarmed around us. My back tensed. With their badges and serious faces, I feared they were soldiers rounding us up for jail or death, like the militia back home.
"They're just airport security," Eldin explained.
International Refugee Committee workers, who recognized us from our blue-and-white bags, handed my parents paperwork.
"They just need their signatures on those contracts," Eldin said.
"To make us Americans?" I asked.
"To promise we'll pay back the $3,000 cost of the airfare," he said.
We'd been told only, "Someone will meet you at baggage claim." We didn't know who. I wished we could just go home, but we didn't have one anymore.
"My teacher holding a gun to my head. My best friends beating me up. Meat trucks driving massacred bodies of my people down our street."
After our passports were stamped, a tall white man held up a sign with our last name. "Welcome to America, Kenan," he said, smiling, shaking our hands.
"Thank you, Sir," I said in English. I hoped he'd like me, sensing our lives were in his hands.
"I'm Donald Hodges, a Methodist minister. Call me Don."
I'd never seen a Methodist before.
"I'm from the Interfaith Council, the churches and synagogues sponsoring you," he said. "You're our first refugees. Are you hungry? Thirsty?"
In the parking lot, he gave us apple juice, turkey sandwiches and crunchy Chips Ahoy cookies. I still remembered that act of kindness.
"We're going to Westport, Connecticut, an hour away," Don said.
We stayed in his home for five months. Like many immigrants, a rough road lay ahead.
"We'll be nobodies here so you and your brother can be somebodies someday," my parents said.
Dad slung chicken at a fast-food joint and worked in a bottle top company, refusing welfare until he had a stroke. Mom babysat, then found a factory job, too, before she got the cancer we lost her to. My 76-year-old Grandma Emina was so distraught by the death of her youngest daughter at 52, she had a fatal heart attack at the Bosnian memorial service.
It wasn't all pain, however.
I proudly became a U.S. citizen in 2001. My roommates at the University of Hartford threw me a "Welcome to America" party with red, white and blue balloons. Now 36, I'm a physical therapist, like my brother. We take care of my father in Astoria, a short drive from where we first landed.
Seeing Muslims stopped and turned away at U.S. airports after President Donald Trump's executive order, I wondered what would have happened if we'd been detained at Kennedy Airport, questioned, then sent back to the Balkans. We may not have survived. I realize how lucky my family is that this country took in 169,000 Bosnian war refugees.
I am grateful to the church and synagogue members who helped us, the doctors and dentists who treated us for free, and to our lifelong friend, the Rev. Don Hodges, the first American to extend his hand at the airport, welcoming us to our new homeland.
Kenan Trebincevic, co-author of "The Bosnia List: A Memoir of War, Exile, and Return" with Susan Shapiro, is working on a children's book titled "Memoir of a Middle School Refugee."
Popular in the Community