Samson Woldemichael is a Christian. But the 40-year-old Ethiopian immigrant and father of two, who works as an Uber driver in North Carolina, says he was the victim of Islamophobia this weekend when a passenger threatened his life before violently attacking him during a late-night fare.
Woldemichael says he picked up his assailant, a white man in his 30s, a little before 2 a.m. Sunday outside an Irish pub in Charlotte. The ride started out normally enough, with the two men making small talk. But Woldemichael says when he arrived at what the passenger gave as his home address, the man started to threaten him.
"He told me he was going to shoot me right in face or strangle me," Woldemichael told The Huffington Post. "He used a lot of bad words... really dirty words, and said I was a Muslim."
Woldemichael says that even after he told the man he wasn't a Muslim, the man continued to threaten him. "He was telling me he was going to kill me right there, next to his residence."
At that point, Woldemichael says, he asked the passenger to get out of the car. The passenger, in turn, asked Woldemichael to get out. Woldemichael says the two stared into each other's eyes for a few tense seconds, and then he decided to start driving again.
Woldemichael says he drove halfway around the block before the passenger "hit me so hard on the forehead with his bare hand."
"He then choked me with one arm," Woldemichael added, "and started hitting me with the other one. I couldn't move. The only thing I could do was step on the brake, and then I was honking on the horn continuously."
Woldemichael told WBTV the man then got out of the car, ran a short distance away and then turned around and launched into another tirade, this time keeping his hand behind his back as though he were armed.
That's when Woldemichael says he drove away and called 911. The cops, he said, arrived within a few minutes, but by that point his assailant had disappeared into the night.
Woldemichael says he suffered two bruises to his head.
The Charlotte-Meckleburg Police Department didn't respond to multiple requests from comment, but it told WBTV Tuesday that police are investigating the case and that no arrests have been made.
"Yeah, he should be arrested," Woldemichael told HuffPost. "I don't care about myself -- I don't want revenge -- but he should be educated. He's a dangerous guy and there's no reason he's not gong to do it again to another guy. He's full of hate to a certain group."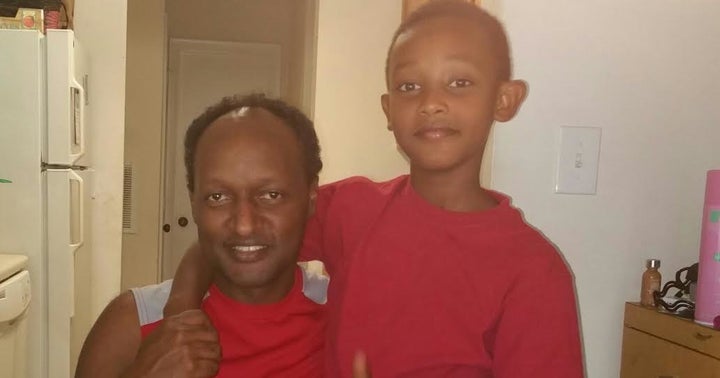 In the meantime, an Uber spokesperson said in an emailed statement that the company has been in touch with Woldemichael to offer him any assistance he needs, and "will work with local law enforcement in every way we can to assist their investigation."
Every trip on Uber can be traced by GPS, and every passenger can be identified by their account and credit card information.
"First and foremost, we're relieved the driver is ok and was not seriously injured," the spokesperson wrote. "Discrimination of any kind is unacceptable and is not tolerated on the Uber platform. As soon as we were made aware, we permanently removed the rider's account."
Woldemichael's assault is one among a rash of reported anti-Islam incidents across the United States since the Paris terror attacks last week by Islamic State operatives that killed at least 129 people and injured another 350.
"It's a mistake to generalize a group of people, including Muslims.""
In the U.S., hate crimes against Muslims were already on the rise this year before the Paris attacks, according to the FBI -- even as the number of hate crimes against other minority groups has fallen.
"The picture is getting increasingly bleak," Ibrahim Hooper, a spokesman for the Council on American-Islamic Relations, told the Associated Press. "There's been an accumulation of anti-Islamic rhetoric in our lives and that I think has triggered these overt acts of violence and vandalism."
Hooper said that some Republican presidential candidates and American religious leaders are to blame. (It's possible he was thinking of Ben Carson, who's argued that a Muslim shouldn't be president. Or Donald Trump, who didn't contradict a man at a campaign event when the man asked Trump when the U.S. could "get rid" of Muslims. Or American megachurch pastor Robert Jeffress, who's said the Paris attacks were proof that Islam is inspired by Satan.)
"The mainstreaming of Islamophobia by a number of our nation's political and religious leaders has encouraged the latest hate-filled actions of anti-Muslim bigots," Hooper said in a statement. "Now is the time for those leaders who are concerned about traditional American values of religious inclusion and tolerance to speak out against Islamophobia and anti-Muslim hate crime."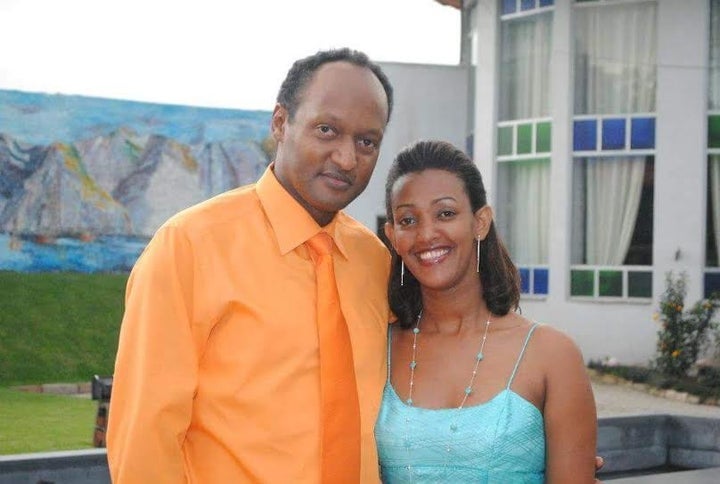 Woldemichael told HuffPost that he never thought there were people in America who could "hate some group like this." He said his assailant "was talking to me as a group, not as a person."
If Woldemichael could send a message to that man, he said, it would be this: "Don't generalize. It's a mistake to generalize a group of people, including Muslims."
Woldemichael is a leader at his local church, where, he said, "with God's grace I'm trying to be a dedicated Christian."
He also pointed out that many Muslims in this country are immigrants just like him. Woldemichael said he came to the United States nine years ago for a shot at a better life for him and his wife and two children.
It's important, he said, for Americans to realize that people like him are "Americans in their hearts, and believe in America in their hearts."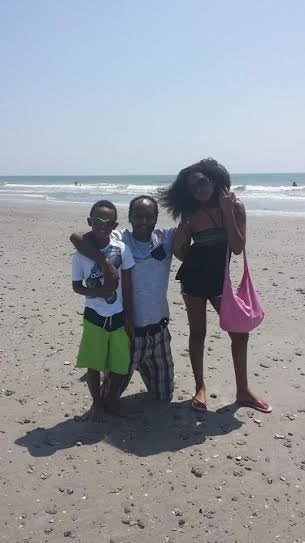 Popular in the Community