Ann Coulter defended her controversial joke about Meghan McCain's murder during a Thursday appearance on Sean Hannity's Fox News show.
Earlier this week, Coulter wrote a piece that included this line:
MSNBC's Martin Bashir suggested that Republican senators need to have a member of their families killed for them to support the Democrats' gun proposals. (Let's start with Meghan McCain!)
McCain berated Coulter for the joke. She tweeted ,"I should expect nothing less but disgusted regardless."
"I was making a joke," Coulter said to Hannity. "For one thing ... that heinous thing Martin Bashir said, nobody knew about that until I added a joke, which is known as hyperbole."
After criticizing Bashir for his comments, Hannity told Coulter that he was "glad to hear [she] doesn't want to see children killed." He added, "You were being sarcastic."
"I think the exclamation point made it clear," Coulter said with a smile. "And the fact that everyone laughed when they read it."
Related
Before You Go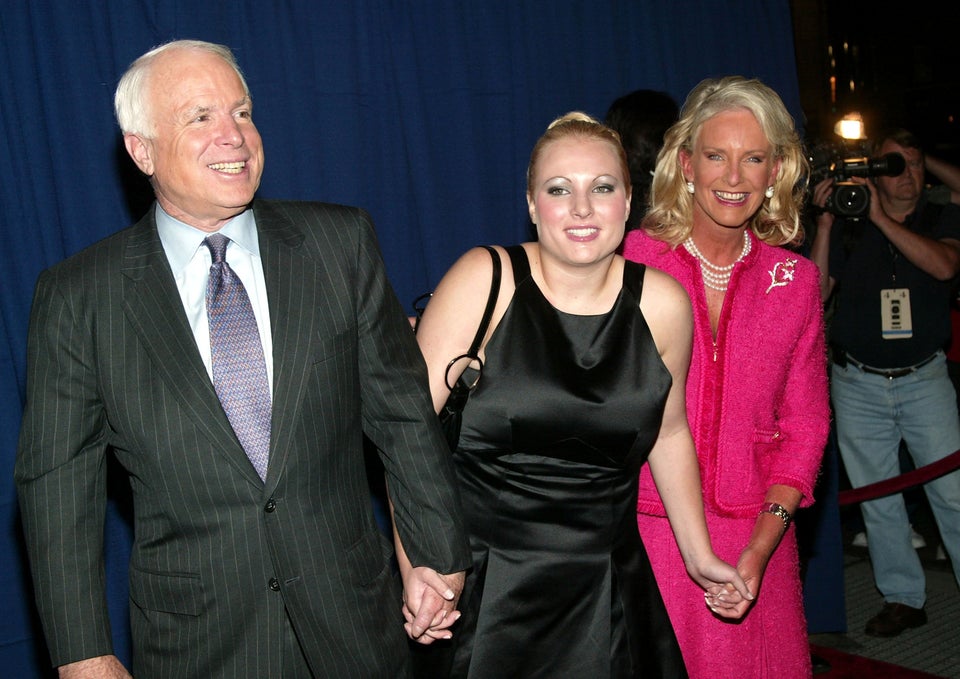 Meghan McCain Style Evolution
Popular in the Community