WASHINGTON -- Democrats helped Senate Republicans defeat major reforms to reduce gun violence Wednesday, including bans on certain assault weapons and high-capacity magazines.
An amendment, put forth by Sen. Dianne Feinstein (D-Calif.), to re-establish a federal ban on certain assault weapons was defeated by a vote of 40-60. A near-united Republican conference voted against the measure, with just one GOP senator, Mark Kirk (Ill.), voting in its favor.
Fifteen Democrats voted no on an assault weapons ban: Sens. Max Baucus (Mont.), Mark Begich (Alaska), Michael Bennet (Colo.), Joe Donnelly (Ind.), Kay Hagan (N.C.), Martin Heinrich (N.M.), Heidi Heitkamp (N.D.), Tim Johnson (S.D.), Mary Landrieu (La.), Joe Manchin (W.Va.), Mark Pryor (Ark.), Jon Tester (Mont.), Mark Udall (Colo.), Tom Udall (N.M.), and Mark Warner (Va.). Sen. Angus King (Maine), an independent who caucuses with the Democrats, also voted against the ban.
A separate amendment introduced by Sens. Frank Lautenberg (D-N.J.) and Richard Blumenthal (D-Conn.) to limit the size of magazines to 10 rounds failed with a vote of 46-54. Kirk was again the only Republican to vote for the measure.
Among the Democrat senators who opposed an assault weapons ban, five showed support for a ban on high-capacity magazines: Bennet, Heinrich, Johnson, Mark Udall and Tom Udall. So did King. Ten voted against it: Baucus, Begich, Donnelly, Hagan, Heitkamp, Landrieu, Manchin, Pryor, Tester and Warner.
"I have watched these votes, and I must say I view them with substantial dismay at the lack of courage in this house," Feinstein said ahead of the assault weapons vote. "Courage to stand up and say we've had enough of these killings."
"I know how this is going to end, and the despair and the dismay of families standing out there whose safety we need to protect ... and we don't do it," Feinstein added. "I am really chagrined and concerned. If anybody cares ... show some guts."
"I have a hard time understanding it," she added. "We're here on six-year terms for a reason: to take votes on difficult issues."
Senate Majority Leader Harry Reid voted in favor of both amendments after announcing his intent to do so in an emotional floor speech Wednesday morning. The Nevada Democrat has been endorsed by the National Rifle Association in the past but said he had to vote his conscience and urged his colleagues to do the same.
Though the failure of both amendments was expected, it was still a blow to President Barack Obama's agenda to curtail gun violence in response to December's elementary school shooting in Newtown, Conn. (Several Newtown family members watched the vote from the Senate gallery.) It also underscored how skittish even Democrats remain about tackling measures that were law in the not-too-distant past.
When unveiling his gun control proposals earlier this year, Obama called on Congress to pass legislation that included reinstating the assault weapons ban and restoring a 10-round limit on ammunition magazines. But Reid announced last month that neither of the two recommendations would be included in his baseline gun package, because he was well short of the 60-vote threshold to bring legislation to the Senate floor.
Feinstein responded at the time with sharp criticism for lawmakers who she said were unwilling to take a stand against the lobbying of the NRA. "That's the problem with this place, that, you know, the gun lobby is inordinately powerful," she said.
In 62 mass shootings over the last three decades, more than half of mass shooters used assault weapons with high-capacity magazines. Most recently, gunman Adam Lanza used an AR-15 semi-automatic rifle when he gunned down 20 children and six educators at Sandy Hook Elementary School. Authorities said he carried enough rounds of ammunition to kill every child in the school. Similar weapons were also used in the movie theater shooting in Aurora, Colo., the shooting at a Sikh temple in Oak Creek, Wis., and the January 2011 shooting in Tucson, Ariz., that wounded former Arizona Rep. Gabby Giffords.
This story has been updated with the partisan breakdown of the Senate vote against a high-capacity magazines ban.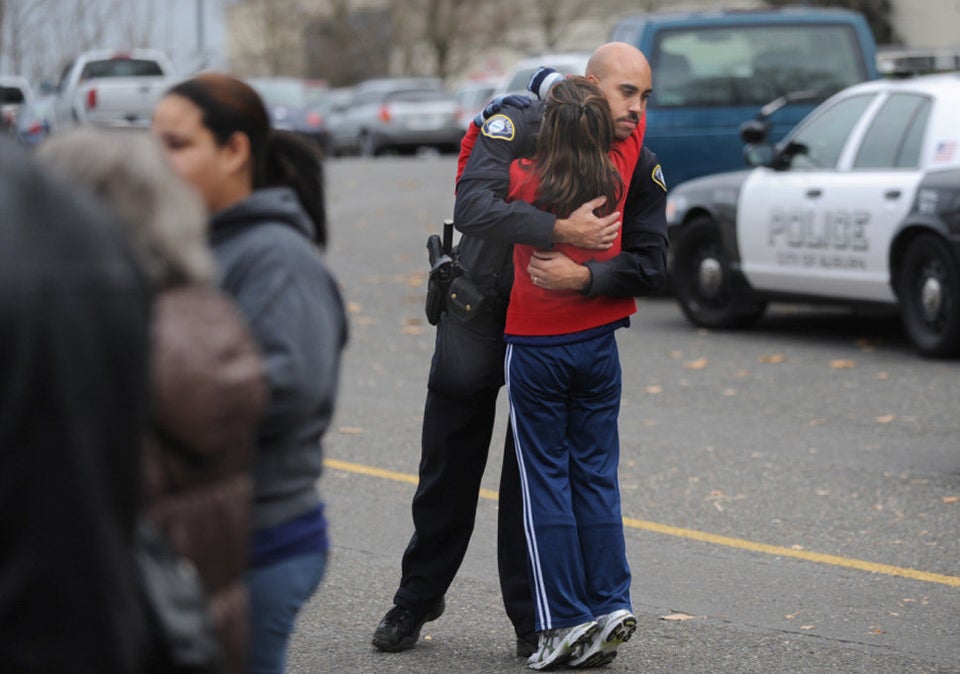 Obama's Gun Control Proposal Explained
Popular in the Community