Premise: In this biographical drama directed by Tom McCarthy, investigative reporters at The Boston Globe uncover a history of child sex abuse in the local Roman Catholic diocese. The reporting leads to an even bigger scandal that reaches the entire church bureaucracy.
Unlike in today's coronavirus-battered media industry, the reporters don't have to worry about layoffs or the shuttering of their newspaper. But this team does have to worry about religious readers, friends and family refusing to believe the investigation.
"Spotlight" earned six Academy Award nominations, winning for "Best Original Screenplay" and "Best Picture."
Setting: Early 2000s Boston, with an establishing scene in the 1970s
Netflix descriptors: "Slow burn," "cerebral" and "true crime"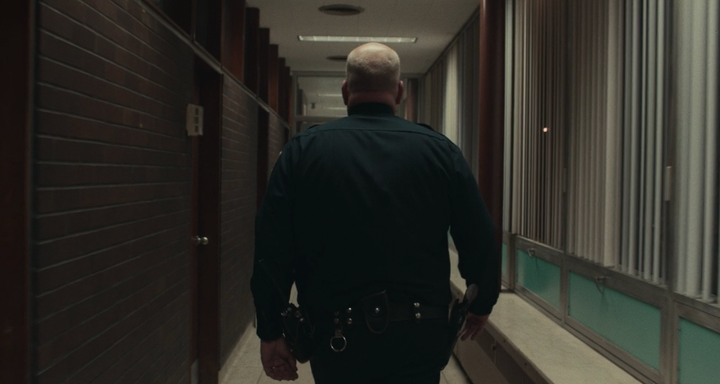 How it starts: The movie does that cliche opening where the camera follows a character behind a character as they walk into a scene. In this case, the camera follows a cop through a hallway. Text explains this is Boston in 1976.
Notable cast: Brian d'Arcy James, Michael Keaton, Rachel McAdams, Mark Ruffalo, Liev Schreiber, John Slattery and Stanley Tucci
Runtime: 2 hours, 9 minutes
Bonus: The Boston Globe made a video about the real-life Spotlight team, below.
Netflix highlights from earlier in the month:
Premise: In this romantic drama based on Jane Austen's novel, five sisters of a reasonably wealthy household compete in romance, given a small pool of eligible bachelors. The focus narrows between the relationship between one of the sisters, Elizabeth, and the rich Mr. Darcy.
Due to status and circumstance, the feelings shared between Elizabeth and Mr. Darcy cannot be realized at first. The two must decide to break with traditions if they want to be together.
"Pride & Prejudice" earned four Academy Award nominations, including Best Actress for Keira Knightley.
Setting: Late 18th century England
Netflix descriptors: "Intimate" and "romantic"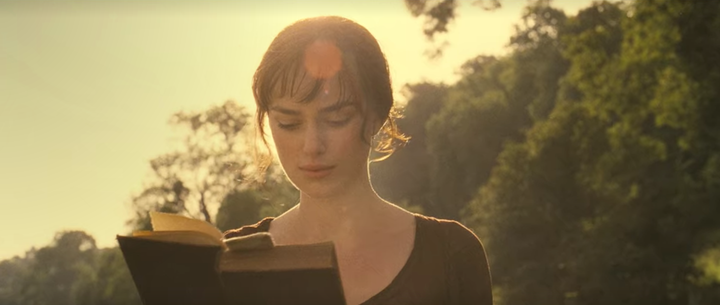 How it starts: Elizabeth Bennet strolls through an extremely sunny field while reading the last pages of a book. She has a bookmark lodged in one of the other pages, but when she finishes reading a chapter she just closes the book without putting the bookmark there to save her place. Distressing behavior.
Notable cast: Brenda Blethyn, Judi Dench, Keira Knightley, Matthew Macfadyen and Donald Sutherland
Runtime: 2 hours, 9 minutes
Bonus: Macfadyen is perhaps best known to American audiences as Tom Wambsgans on "Succession." In an interview with the Los Angeles Times, Macfadyen spoke about the extreme difference between those two characters (and "Succession" in general).
Premise: In this romantic drama, a poor construction worker and a wealthy Southern heiress fall in love over a summer. The heiress's family does not approve of the relationship due to the poor man's lack of riches, and so the family moves away. The forlorn lover writes the heiress every day at her new home, but her mother hides the letters.
The two move on with their lives but can't forget about each other. After many years, only a grand gesture can bring them back together.
Setting: 1940s South Carolina and 2000s
Netflix descriptors: "Intimate," "emotional" and "romantic"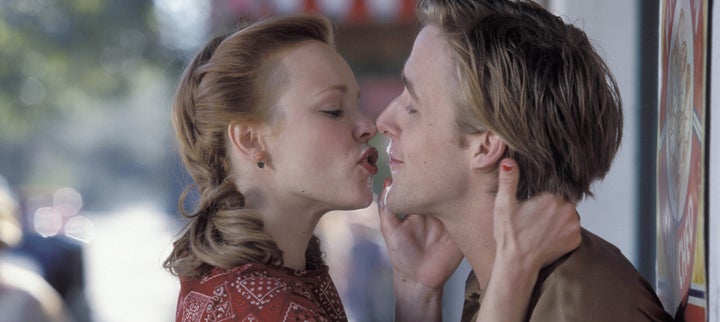 Notable cast: James Garner, Ryan Gosling, Rachel McAdams and Gena Rowlands
Runtime: 2 hours, 3 minutes
Bonus: Here's a short video about the casting of McAdams and Gosling for the movie.
Premise: In this action thriller based on a comic book of the same name, a group of near-immortal soldiers has decided to hide from society for centuries. When the team finds another person with their superpower, they bring this person into the fold.
Soon after, the group must fend off a man who has learned of their existence. He hunts the group, trying to catch them and replicate their powers. At the risk of capture and global discovery, the group decides to conduct a last-stand mission to kill the man.
In a way, this is Netflix's big attempt to get into the superhero genre. The movie currently has a solid fresh rating on Rotten Tomatoes.
Setting: Contemporary Europe with flashbacks to the distant past
Netflix descriptors: "Gritty" and "exciting"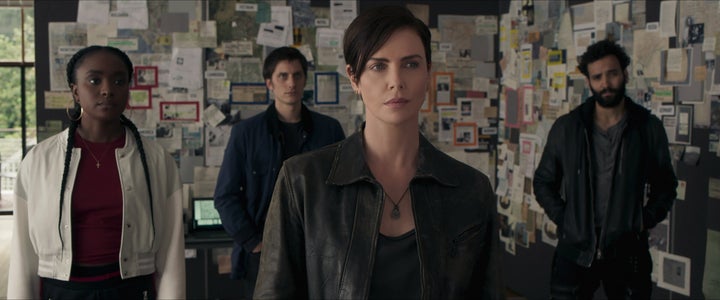 Notable cast: Chiwetel Ejiofor, Marwan Kenzari, KiKi Layne, Luca Marinelli, Matthias Schoenaerts and Charlize Theron
Runtime: 1 hour, 58 minutes
Bonus: Netflix made a short video about how the movie relates to the original comic book.
Premise: In this romantic comedy, a father who recently lost his wife moves with his son from Chicago to Seattle, where he has a hard time finding new love. Taking things into his own hands, the boy calls a national radio show to discuss his father's lack of a romantic life. The host persuades the father to get on the phone. Speaking on air, the father wins over the hearts of women across America.
One of those women is, by all accounts, his perfect match. But she's engaged to another man. The woman must decide either to continue that engagement or to make a wild leap and travel across the country to Seattle to meet the man from the radio.
Setting: Various American cities, including Seattle and Baltimore
Netflix descriptors: "Feel-good," "emotional" and "romantic"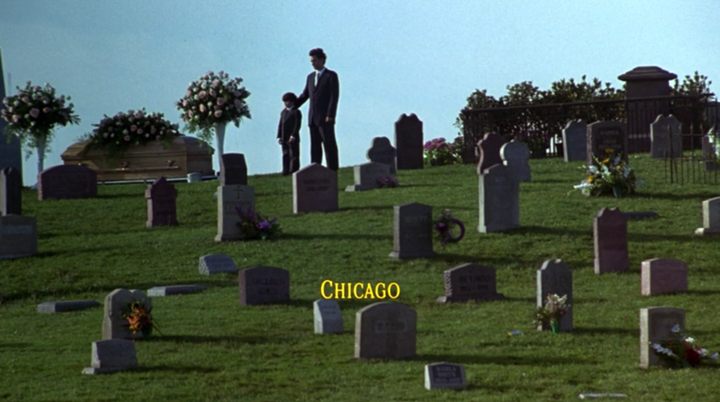 How it starts: Hanks' character and his son stand alone at a funeral in Chicago. A sad piano melody plays as Hanks' character begins to narrate.
"Mommy got sick," he says. "And it happened just like that. There's nothing anybody could do. It isn't fair. There's no reason. But if we start asking why, we'll go crazy."
The camera pans to reveal other mourners. The skyline of Chicago appears in the distance.
Notable cast: Tom Hanks, Gaby Hoffmann, Ross Malinger, Bill Pullman, Rob Reiner and Meg Ryan
Runtime: 1 hour, 45 minutes
Bonus: Here's a pivotal clip of Hanks' character talking to the radio show host while Ryan's character listens in her car.
Premise: In this crime thriller directed and co-written by Ben Affleck, a group of professional bank robbers in Boston attracts the FBI's attention. The thieves kidnap a bank teller, and one of them falls in love with her, escalating the risk that the group will be captured.
Mounting pressure creates a one-last-heist scenario that involves robbing Fenway Park.
Netflix descriptors: "Forceful" and "suspenseful"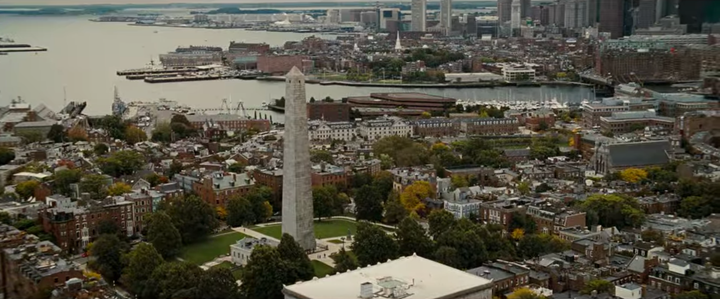 How it starts: The movie begins with a text screen and multiple epigraphs.
"One blue-collar Boston neighborhood has produced more bank robbers and armored car thieves than anywhere in the world."
The word "Charlestown" appears.
"Bank robbery became like a trade in Charlestown, passed down father to son." —Federal Agent, Boston Robbery Task Force

"I'm proud to be from Charlestown. It ruined my life, literally, but I'm proud." —Charlestown Man, Boston Globe.
Then we see an aerial establishing shot of Charlestown.
Notable cast: Ben Affleck, Rebecca Hall, Jon Hamm, Blake Lively and Jeremy Renner
Runtime: 2 hours, 5 minutes
Bonus: Here's an interview Affleck, Lively and Renner did with Cinemax when the movie debuted.
All the movies that have joined Netflix this month so far
"Under the Riccione Sun" (Netflix Film)
″#Anne Frank. Parallel Stories"
"A Bridge Too Far"
"A Thousand Words"
"A Walk to Remember"
"Airplane!"
"Ali"
"Batman: Mask of the Phantasm"
"Charlotte's Web"
"Clash of the Titans" (1981)
"Cloud Atlas"
"David Foster: Off the Record"
"Definitely, Maybe"
"Delta Farce"
"Donnie Brasco"
"Double Jeopardy"
"Fiddler on the Roof"
"Frida"
"I Now Pronounce You Chuck & Larry"
"Killing Hasselhoff"
"Lemony Snicket's A Series of Unfortunate Events"
"Mean Streets"
"Million Dollar Baby"
"Paranormal Activity"
"Patriots Day"
"Poltergeist"
"Quest for Camelot"
"Red Riding Hood" (2011)
"Schindler's List"
"Sleepless in Seattle"
"Sleepy Hollow"
"Spaceballs"
"Splice"
"Stand and Deliver"
"Stardust"
"Starsky & Hutch"
"Sucker Punch"
"Swordfish"
"The Art of War"
"The Devil's Advocate"
"The F**k-It List"
"The Firm"
"The Karate Kid"
"The Karate Kid Part II"
"The Karate Kid Part III"
"The Naked Gun: From the Files of Police Squad!"
"The Town"
"The Witches"
"This Christmas"
"Total Recall" (1990)
"Winchester"
"Desperados" (Netflix Film)
"A Kid From Coney Island"
"Mucho Mucho Amor: The Legend of Walter Mercado" (Netflix Documentary)

"The Long Dumb Road"
"The Claudia Kishi Club" (Netflix Documentary)
"The Old Guard" (Netflix Film)
"On est ensemble (We Are One)" (Netflix Documentary)
"Gli Infedeli (The Players)" (Netflix Film)
"Fatal Affair" (Netflix Film)
"MILF" (Netflix Film)
"Pride & Prejudice (2005)
"The Larva Island Movie" (Netflix Family)
"Animal Crackers" (Netflix Film)
"Ofrenda a la tormenta" (Netflix Film)
"The Kissing Booth 2" (Netflix Film)