During a planned press conference on Thursday, Secretary of Education Betsy DeVos announced that "the era of rule by letter is over" with regards to campus sexual assault.
DeVos delivered a speech on Title IX to a crowd at George Mason University's Law School campus in Arlington, VA on Thursday early afternoon. During her 20-minute speech, DeVos called the current campus reporting process a "failed system" that is "increasingly elaborate and confusing."
She did not announce any large policy changes to Title IX other than implying that the 2011 Dear Colleague Letter would be rescinded when she told the crowd "the era of rule by letter" has ended.
The Obama-era Dear Colleague Letter, which was created by then-Vice President Joe Biden in 2011, is a comprehensive set of guidelines that essentially serve as a reminder to universities and Title IX administrators that schools need to follow the Title IX law.
DeVos also announced two new approaches to the campus sexual violence reporting process that the Department of Education is exploring. The first is that the Department "will launch a transparent notice and comment process to incorporate the insights of all parties," including feedback from the public and educational institutions.
"No one benefits from a system that does not have the public's trust," DeVos said, referring to the current Title IX system.
"No one benefits from a system that does not have the public's trust."
The second approach DeVos announced on Thursday is that the department will implement a regional reporting center model. The model would allow universities and colleges to opt in to local reporting centers that would partner with state attorneys general and law enforcement to ensure the reporting process runs fairly.
The Secretary of Education repeatedly discussed the rights of not only survivors of sexual assault, but also those who have been "wrongly accused" of sexual misconduct.
She allotted most of her speech to anecdotes about how the current Title IX system has failed survivors and those wrongly accused.
"One rape is one too many, one assault is one too many, one aggressive act of harassment is one too many, one person denied due process is one too many," DeVos told the crowd at George Mason. "This conversation may be uncomfortable, but we must have it. It is our moral obligation to get it right."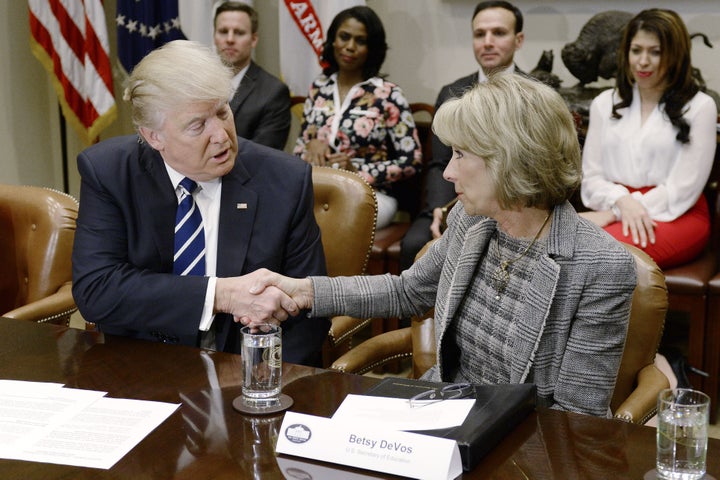 Although just between 2 and 10 percent of reported rapes turn out to be false claims, DeVos devoted equal time to the stories of sexual assault survivors and those wrongly accused as if the group is the same size as survivors of sexual violence.
"This campus official, who may or may not have any training in adjudicating sexual misconduct, is expected to render a judgment," DeVos said, walking the crowd through the Title IX process. "A judgment that changes the direction of both students' lives. The right to appeal may or may not be available to either party and no one is permitted to talk about what went on behind closed doors. It's no wonder so many call these proceedings kangaroo courts."
Notably, the groups that most often refer to Title IX proceedings as "kangaroo courts" are Men's Rights Activists and others who believe that the Title IX process is built to favor accusers over the accused.
"There are no two sides when it comes to rape. Period."
Before the announcement, survivor advocacy groups including End Rape on Campus and Know Your IX, NARAL and the Feminist Majority Foundation rallied outside of the law school as a sign of protest. Many protestors tweeted their support of the advocacy groups using the hashtag #StopBetsy.
"There are no two sides when it comes to rape. Period," NitaChaudhary, co-founder of feminist organization UltraViolet, said in a press statement after DeVos' announcement. "With sexual assaults routinely going unreported, un-investigated and unpunished, the scales are already heavily tipped in the favor of rapists. The idea that we need to focus more on the rights of the accused would be laughable if it weren't so terrifying and outright dangerous."
Today, Secretary DeVos sent the message to student and survivors across the country that the Department of Education doesn't have their back. Before the Education Department took action to protect survivors, and hold schools accountable, too many young people were forced to drop classes they shared with their rapists, take long leaves of absence, or even leave school entirely. The Department's guidance, which outlined survivors' rights under longstanding federal law, was a response to this urgent reality. Today's announcement risks taking us back to to the days when sexual violence routinely compromised survivors' access to education and schools swept sexual assault under the rug.
"The [Title IX] law hasn't changed at all," Brodsky told HuffPost. "Survivors have the same rights, schools have the same responsibility."
The concern advocates have is that there will be less clarity for all parties involved in Title IX adjudication.
"It helps students understand what their rights are. But it's not just survivors who are really going to struggle with this,"Jess Davidson, Managing Director of End Rape on Campus told HuffPost. "The people who use the 2011 Dear Colleague Letter the most ― or are supposed to use it the most ― are Title IX administrators, the people who are conducting these investigations on campuses across the country."
In July, DeVos met with three groups to discuss sexual violence on college campuses. The groups included survivors and advocates, university representatives and attorneys, and students who had been falsely accused of assault. A few weeks after DeVos met with these groups, 20 state attorneys general sent a co-signed letter to DeVos urging her to maintain Title IX guidelines.
This afternoon, Pennsylvania Attorneys General Josh Shapiro urged Secretary DeVos to focus her time on making sure students understand that Title IX process.
"I've been in touch with my colleagues and we will carefully review today's action, but one thing is clear," he said in a statement. "Secretary DeVos' should spend more time helping students learn and less time undermining their rights and safety."
Before You Go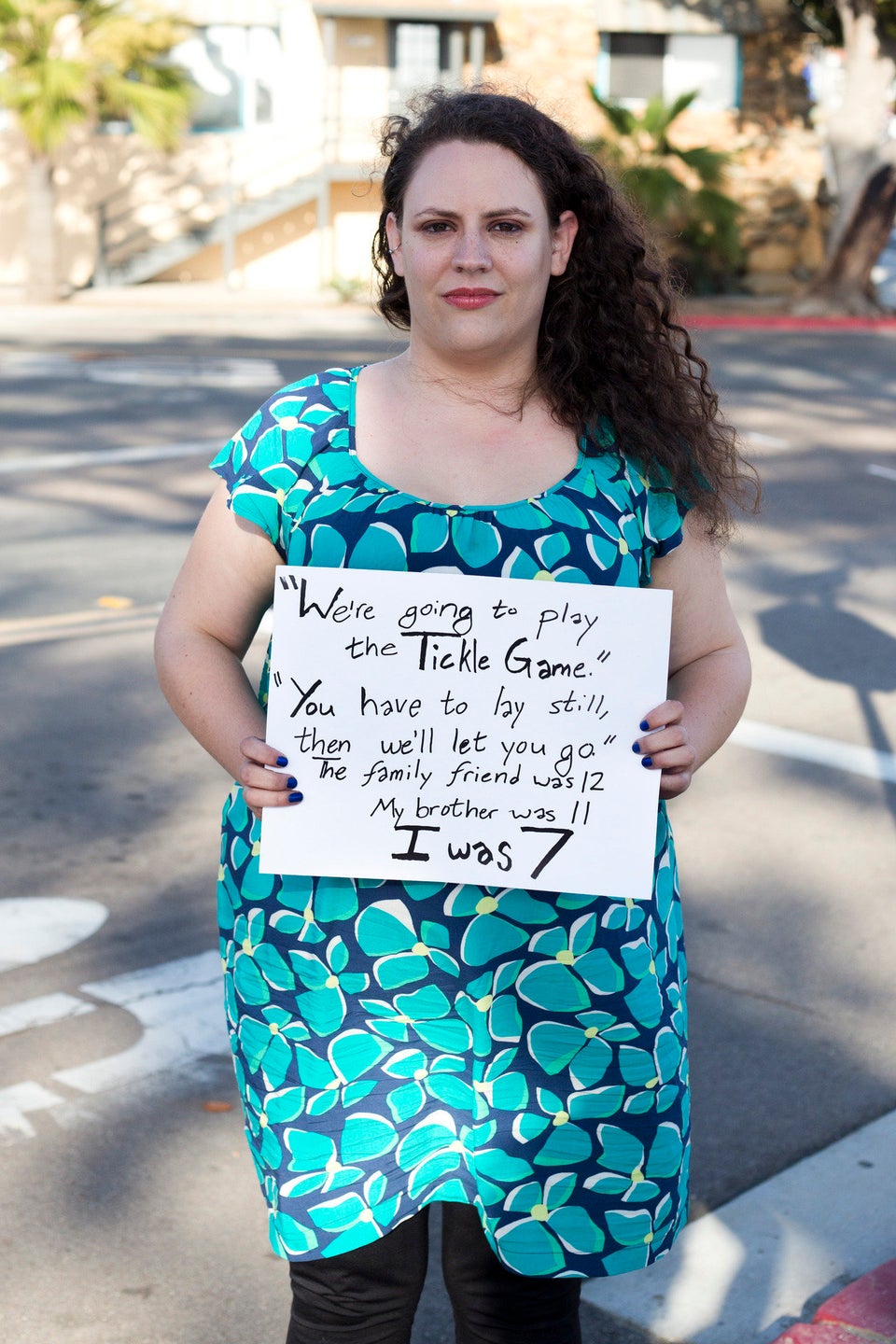 40 Powerful Images Of Surviving Sexual Assault
Popular in the Community