After theorists discovered the episode titles for Season 2 spelled out "FRINGS BACK," the show has been all about teasing the upcoming return of Giancarlo Esposito, the actor who played Los Pollos Hermanos founder Gus Fring in the original AMC series. Check him out in the new promos and photos for "Saul."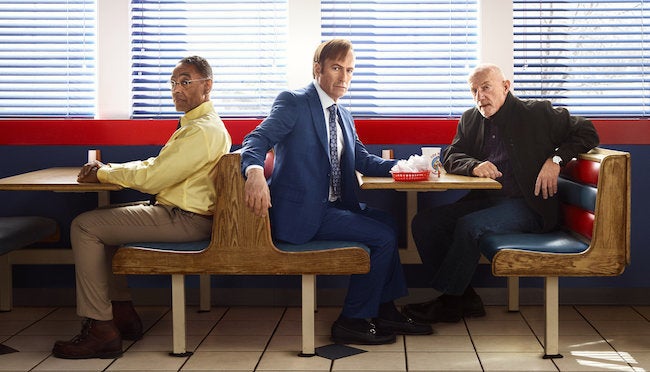 But that might be just the beginning.
Bob Odenkirk, who's also been busy starring in Netflix's "Girlfriend's Day," tells The Huffington Post that even more "Breaking Bad" characters are on the way.
"Giancarlo is an incredibly sweet, generous actor, and incredibly gifted, amazing actor, so it's wonderful to have him around, and it's wonderful to get the story closer to the world of 'Breaking Bad,' and it's not just Giancarlo. There are other characters from that show that are starting to appear, so that is super exciting, and it raises our stakes, and it raises our game at 'Saul,'" said Odenkirk.
The actor says fans are in for a surprise.
"It's just awesome, and I just envy the fans for the surprises that are coming this season. I guess as it comes closer to 'Breaking Bad,' it's gonna happen more and more," he said.
Just what are these surprises and who are these other characters? Could it be Hank? Jesse? Perhaps even ... (ominous knocks on door) ... gasp ... (never mind, it's just the Chinese food) ... perhaps even ... the one who knocks, aka Walter White?
In a previous interview for Season 2 of "Better Call Saul," Odernkirk told HuffPost that he wanted fans to stop hoping for a Walter White cameo and that "Saul" (much like David. S. Pumpkins) was its own thang:
Stop referencing "Breaking Bad" ... it hasn't happened yet ... this show is THIS show, and it's full and complex and the stakes are different and it's a helluva unique and rich experience.
Now things are breaking differently.
The actor is embracing the idea of the two shows blending together. With his previous response in mind, we asked if the show would continued to have its own tone or trend towards "Breaking Bad."
"The unique tone that Vince Gilligan and Peter Gould established and sort of the unique area that 'Saul' is in, we stay in that world through the third season. But I think your question is a good one, and it could be more relevant in Season 4 and 5, if there is one. It could actually become a little more like the balance 'Breaking Bad' was, the balance of violence and higher stakes."
And for everyone wondering when Jimmy McGill will finally become Saul Goodman, Odenkirk had some reassuring words.
"It's gonna happen, not the way you expect it to," he said.
Odenkirk said the difference between Jimmy and Saul is that Saul is more "emotionally callous," and Jimmy still has "soft spots in his heart and a lot of hope."
He added, "But trust me, the story will beat the hope out of him."
In that case, we have a piece of advice for Jimmy McGill.
"Better Call Saul" Season 3 premieres April 10 on AMC.
Support HuffPost
The Stakes Have Never Been Higher
Before You Go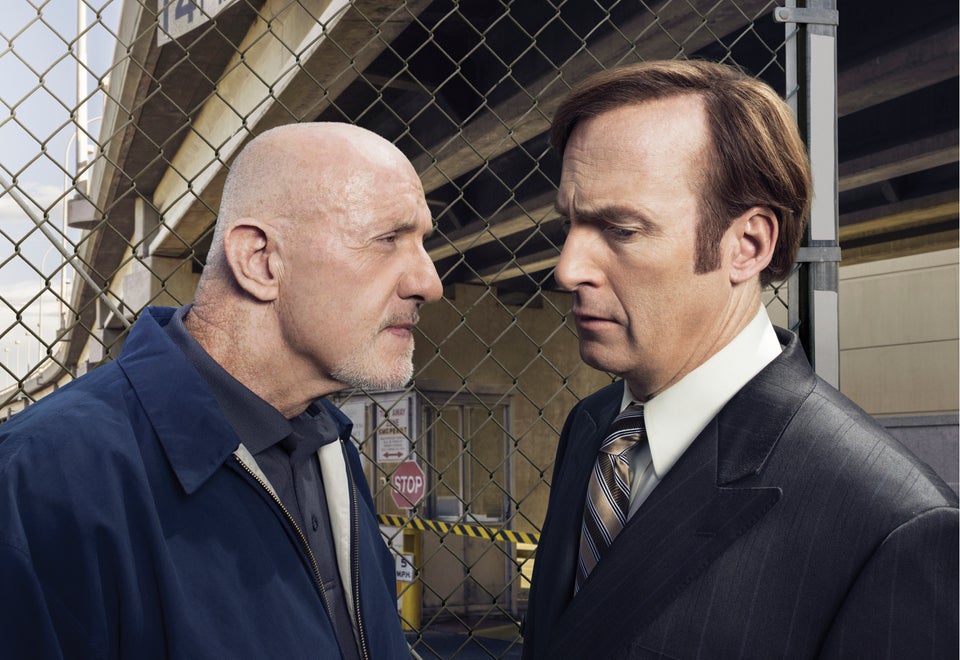 'Breaking Bad' references in 'Better Call Saul'
Popular in the Community