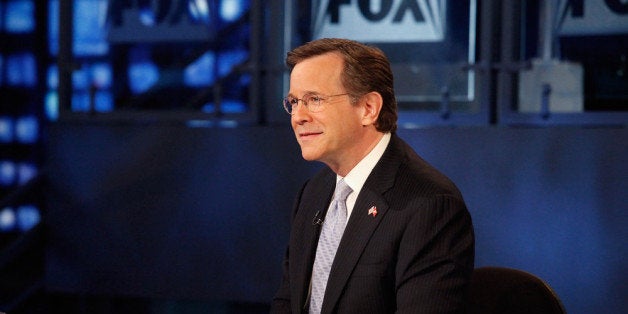 It is no secret that TV news coverage of climate change is far from perfect, even with outlets generally devoting very little time to the issue. And according to a new report released Monday, when cable news in particular does decide to cover climate change, it doesn't always get the facts straight.
The report from the Union of Concerned Scientists analyzes just how accurately cable news networks in the United States, including CNN, Fox News and MSNBC, cover climate science.
The UCS analysis found that, in 2013, MSNBC had the highest accuracy rate in its coverage of climate change, getting the state of the science right about 92 percent of the time. CNN came in second, at 70 percent accuracy. Fox trailed at 28 percent accuracy. The inaccuracies identified in the report typically stemmed from dismissing or doubting scientific facts, or from overstating and understating current science.
At the time of publication, CNN and Fox had not responded to requests for comment, and MSNBC's vice president for media relations said she had not seen the report.
UCS analyzed 569 clips of cable news coverage from 2013, looking for all references to "climate change" and "global warming." Then, the group evaluated the claims in the segments against actual published, peer-reviewed climate science. Segments were classified as "misleading" or "accurate" based on that criteria. If a segment included a single inaccuracy, that segment was listed as "misleading."
"Sometimes, it's like the networks are covering different planets," Aaron Huertas, a science communications officer at UCS who led the analysis, said in a release accompanying the report. "Unfortunately, too many politicians, interest groups, and pundits continue to dispute established climate science and cable shows sometimes give them a platform to do so."
Only two-thirds of people in the U.S. recognize that climate change is real, and less than half say they think it is caused by human-related activities, according to a 2013 study by the Yale Project on Climate Change Communication and the George Mason University Center for Climate Change Communication. The impact of inaccurate media coverage on public perception is significant, the recent UCS report argues.
"When media outlets are covering climate change, they need to be particularly careful about how they cover climate science, especially when they are trying to find guests who are going to talk about what climate change means to us at large," Huertas told The Huffington Post. The networks need to be mindful that audiences will then share and spread this information based on their beliefs and principles, he said.
Take a look below to see how networks did on climate change coverage:

CNN's biggest flaw stemmed from hosting debates where commentators disputed well-established science, according to UCS. The group's report cites an example from "Piers Morgan Tonight" where Michael Brune, president of the Sierra Club, debated Marc Morano, a former aide for Sen. James Inhofe (R-Okla.). Morano claimed global temperatures had cooled and that climate change was an "embarrassment." The report notes that CNN could increase its accuracy by not treating the issue as a debate over the science, and instead hosting discussions on how to address climate change through policy initiatives.
Fox lost most of its reputability during "The Five" program, where "co-hosts often engaged in arguments about established science," according to UCS. The network's accuracy rating would have increased to 45 percent if not for this program alone, the report states. The best step Fox could take to increase accuracy, the report says, is to differentiate between scientific facts and political opinion. The report also recommends that the network fact-check claims by Democrats and liberals that may overstate the severity of climate change, as well as interview more conservatives that accept climate change and endorse policies that are consistent with their conservative values.
Though Fox had the lowest accuracy rating, Monday's report marked an improvement over the outlet's score in previous years. A 2012 report from UCS found that Fox's coverage was accurate just 7 percent of the time.
This network, which had the highest accuracy level, did not host any debates about established science, nor did it feature guests that downplayed the state of climate science. Most inaccuracies were related to an overstatement of facts. The report recommends that MSNBC improve its coverage by sharing scientific findings more frequently and holding politicians who reject climate change more accountable.
Before You Go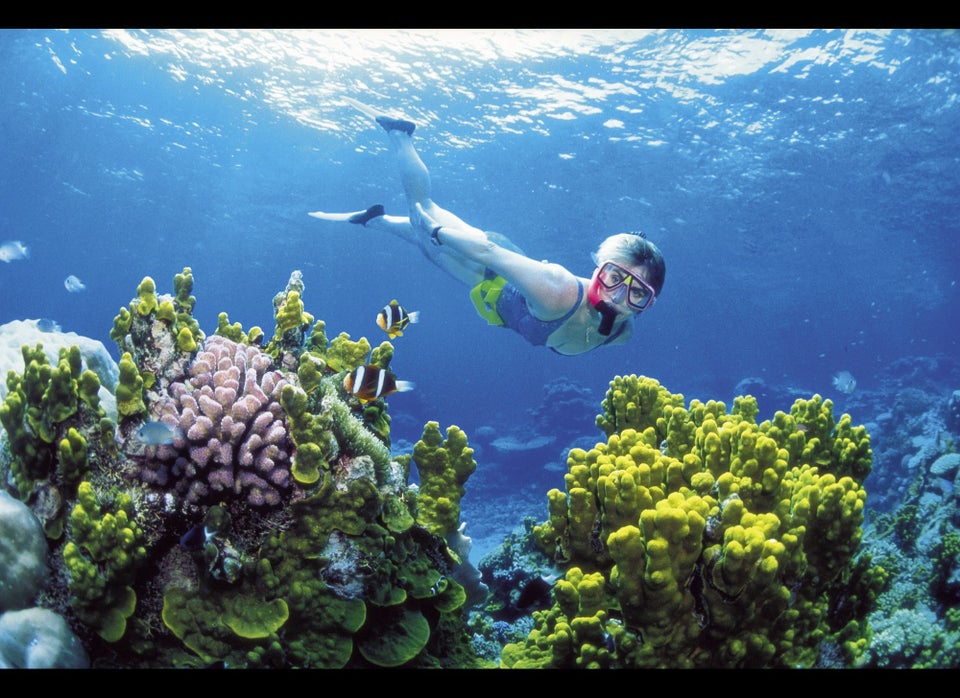 What Climate Change Just Might Ruin
Popular in the Community