It has been nearly two years since Rachel Dolezal was outed by her parents for being a white woman who claimed to be black. Unfortunately, she is still a national news sensation.
On Tuesday, nearly half a million people tuned in to a Facebook Live video hosted by The New York Times that featured Dolezal (and only Dolezal), who shamelessly plugged her new autobiography, In Full Color: Finding My Place in a Black and White World. Thousands more also likely tuned in to her appearance on the "Today" show that same morning to watch Dolezal recount her unusual life experiences, much of which we've all heard before.
People should have found a more productive way to spend their time because, frankly, Dolezal doesn't deserve it. Dolezal is a master manipulator and people, time and again, have consumed her bizarre story as if it is one that carries enough magnitude or depth to explore race in America in an authentic and accurate way. It doesn't.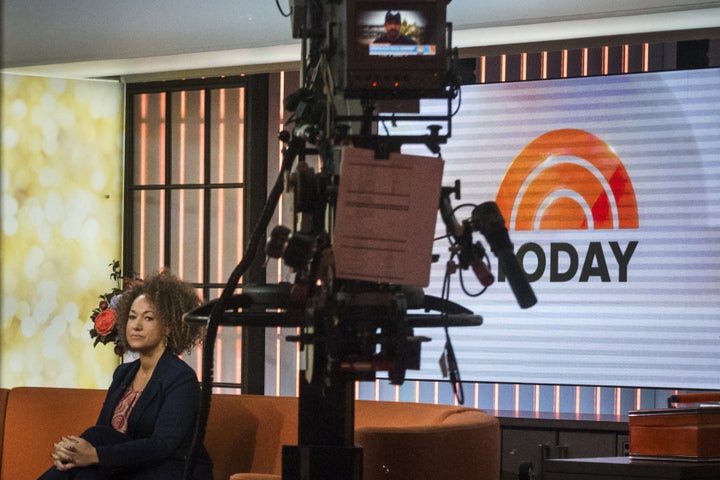 This public infatuation with Dolezal is just a dark, twisted cycle fed by media consumers who drive interest and content creators who provide coverage ― but it is all crafted in a way that benefits Dolezal most. With the release and promotion of her new book, Dolezal is still able to profit from selling her story of being a white woman privileged enough to claim and convince members of the public that she is black, taking up space otherwise occupied by people who don't have the luxury of crafting their own racial identity.
I was among the many journalists who covered Dolezal's alarming story when she was first exposed in June 2015. However, later in that same week, Dylann Roof murdered nine black people in Charleston, South Carolina, in a racially motivated act of terrorism. In the immediate aftermath of that tragedy, I wrote a piece in which I made a personal vow never to report on Dolezal again because I had firmly concluded that dissecting her story was meaningless when compared to the trauma and terror actual black people face every day:
In the last few days, I have seen former NAACP leader Rachel Dolezal's white face, terribly tanned and masked as "black," plastered across TV screens, her name dominating my Twitter timeline and her life dissected through discussions I've both overheard and participated in. I no longer care to see, hear or say her name.
I have remained committed to that promise, until today. In the last 48 hours, Dolezal's face has painfully popped up on social media feeds and widely respected national news platforms, each time with a new weave, the same spray tan and mention of her new autobiography leading headlines. This is deeply upsetting because it immediately triggers disappointment in how easily society can succumb to sensationalized stories like Dolezal's self-calculated spectacle. It does not, and likely will never, serve as a useful catalyst for understanding this country's racial dilemmas.
These stories deserve as much, if not more, attention than Dolezal, and this is precisely where my personal journalistic priorities lay.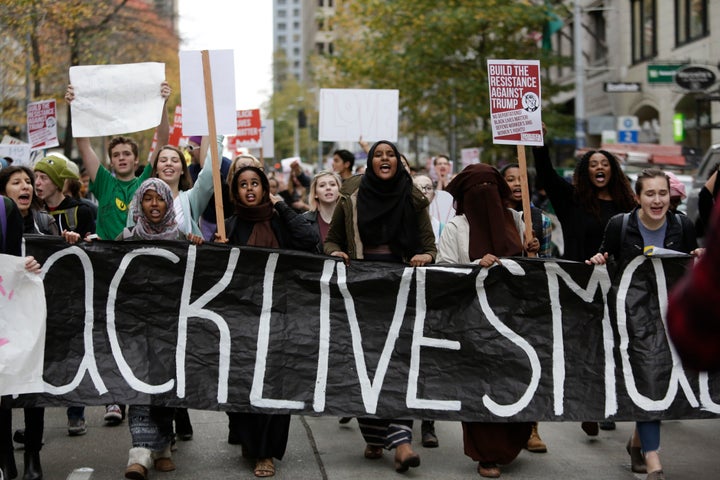 While Dolezal didn't expect to have her story revealed to the world, she did have control of deciding whether to share the truth herself sooner. She chose against it, ultimately finding comfort in masking her identity for decades and pushed to the verge of misery when it was all uncovered. She has since been fired from her position as the president of the NAACP chapter in Spokane, Washington, been removed from her job as a professor of African studies, and legally changed her name to Nkechi Amare Diallo (which means "gift from the gods"). And, yes, she still identifies as black. But the struggles Dolezal currently faces is a situation for which she can only blame herself ― and one that may not have escalated as quickly had she been honest from the beginning.
Dolezal has every right to tell her story, write a book and talk about her life experiences, but it does not mean the media or its consumers should amplify her voice or promote her mission to spout what most of us already know, and what many of us no longer care to read or watch. Almost immediately after Dolezal appeared on the NYT on Tuesday, #ActualBlackWomen began trending on Twitter as a way to deliberately overshadow her 30-minute feature by highlighting the books real black women have written.
We've probably all been guilty of sharing Dolezal's story, or at least parts of it, at some point ― but we must recognize that it is distracting, counterproductive and unnecessary. Let's return our focus to more pressing matters affecting marginalized, overlooked and misrepresented communities of color.
Surely, the stories of these black people deserve your attention, too.
Before You Go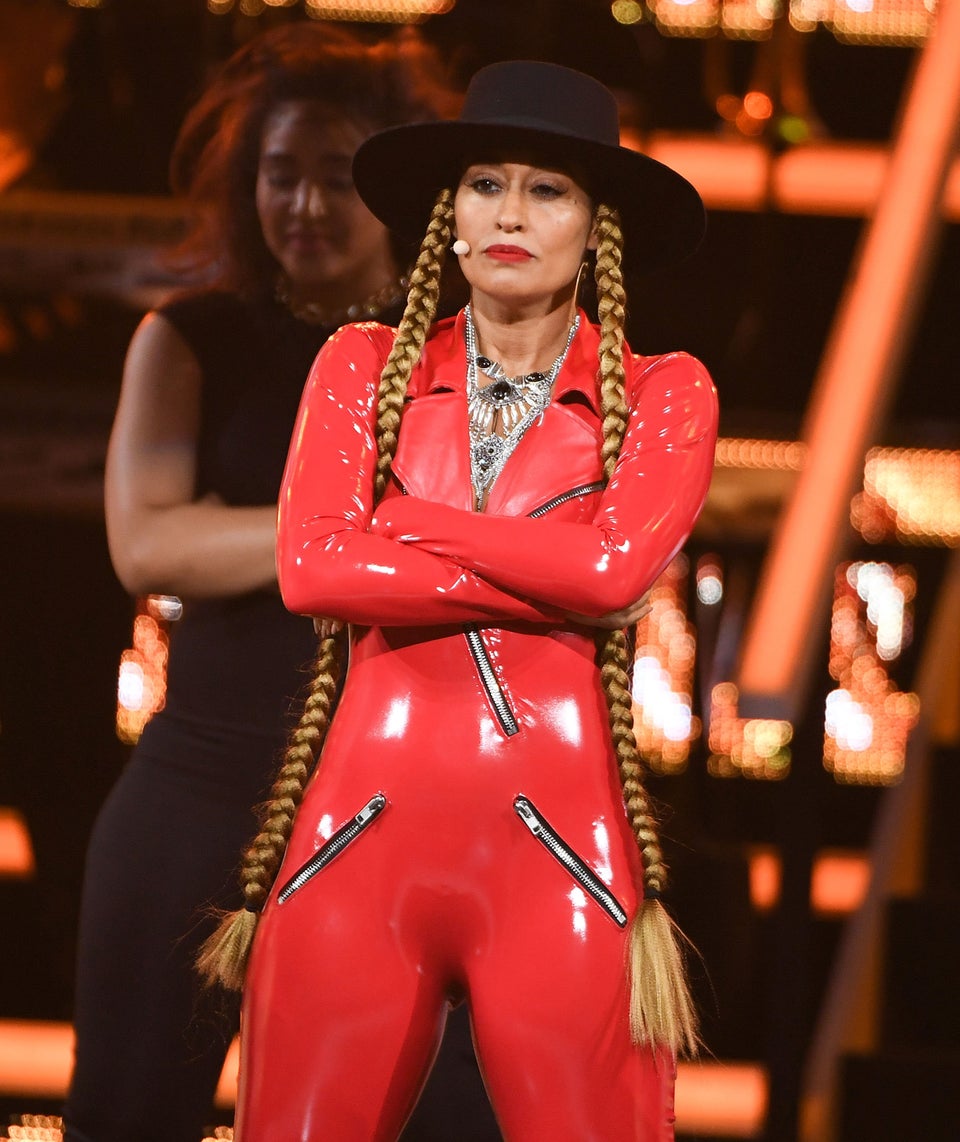 2016 Black Girls Rock!
Popular in the Community