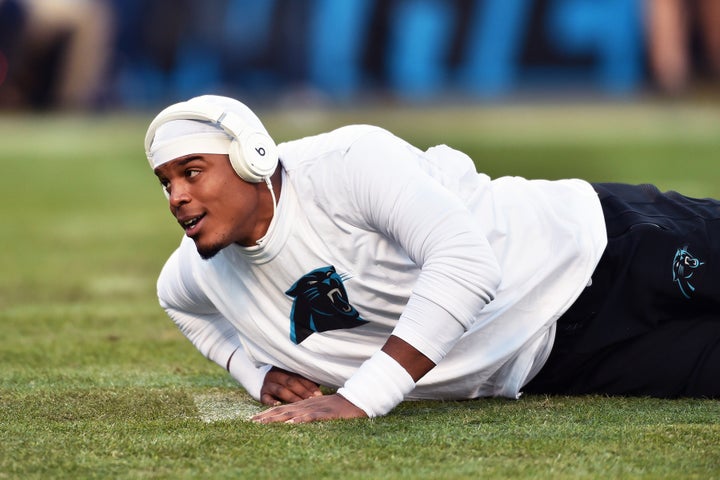 Trump's brash statements, pettiness and lack of discipline, he continued, is un-presidential -- while, according to Cowherd, Newton's lack of humility and controversial on-field celebrations are perceived as not "quarterback-ial."
"If you look at who sells jerseys in the NFL -- Russell Wilson, [Tom] Brady, Peyton Manning -- [they] kind of act like servants to you," Cowherd said. "We don't want our people to go after winning an Oscar and say, 'That movie was amaze-balls, I'm the man' … It's uncomfortable for us."
Cowherd, however, claims that the "pushback" Newton has received "ain't a black thing" -- but rather comes back to this question of being "humble," or, in a regrettable choice of words, "act[ing] like" a "servant."
While it's important to note that Cowherd himself is not endorsing these criticisms of Newton -- he's actually praised Newton quite a bit in the last few years -- any comparison to the wildly controversial Trump is bound to turn some heads and ruffle some feathers.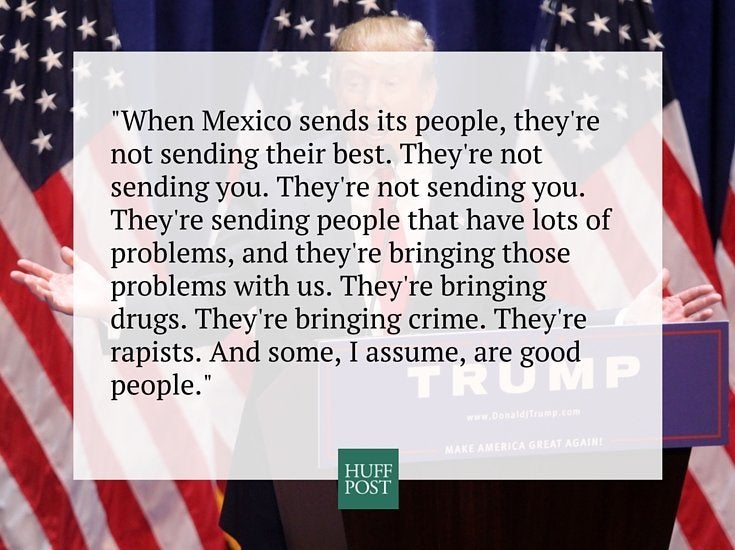 9 Outrageous Things Donald Trump Has Said About Latinos
Popular in the Community