"The opioid crisis is an emergency and I'm saying officially right now it is an emergency. It's a national emergency," he told reporters Thursday at his golf club in Bedminster, New Jersey, following a lunch with Vice President Mike Pence.
According to Price, Trump did not think the situation required an official emergency declaration, an action which would allow him to allocate additional government resources to fighting the epidemic.
"We believe that at this point that the resources that we need or the focus that we need to bring to bear to the opioid crisis at this point can be addressed without the declaration of an emergency," Price said Tuesday, following the meeting.
Last month, a White House commission led by New Jersey Gov. Chris Christie (R), released a report recommending that Trump take "urgent" action to address the crisis.
"With approximately 142 Americans dying every day, America is enduring a death toll equal to September 11th every three weeks," the report said. "Your declaration would empower your cabinet to take bold steps and would force Congress to focus on funding and empowering the executive branch even further to deal with this loss of life."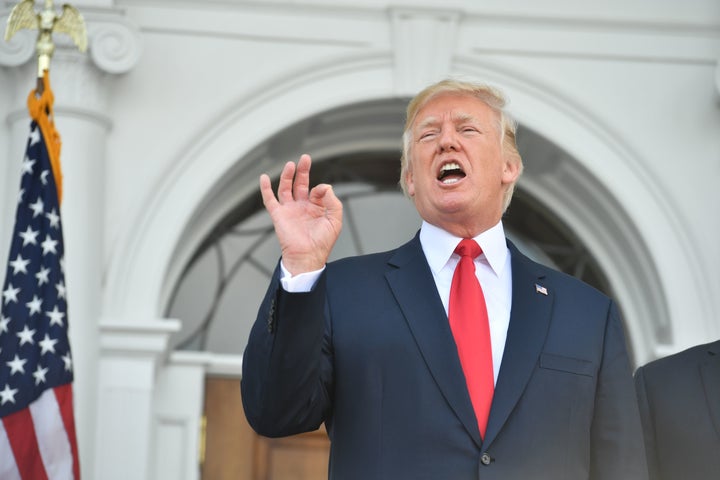 Experts have said it is unclear how a national emergency designation would work in this case, since it is a long-term public health issue. The act of declaring a national emergency is typically applied to short-term epidemics and natural disasters.
Declaring a national emergency would at least allow the immediate allocation of more federal resources to address the crisis and put more pressure on Congress to take legislative action.
A bill passed last year, the 21st Century Cures Act, included $1 billion to help states fight the opioid crisis.
But Republican efforts to repeal and replace the Affordable Care Act would have eliminated a mandate that requires Medicaid to cover addiction services. Later versions of the failed Senate bill last month included some funding to address the opioid crisis.
Trump on Thursday did not specify what he plans to do or whether he will implement some of the commission's other recommendations, which include expanding treatment options and improving medical education on addiction.
"It is a serious problem, the likes of which we have never had," he said. "You know, when I was growing up they had the LSD, and they had certain generations of drugs. There's never been anything like what's happened to this country over the last four or five years," he said, reiterating that "this is a national emergency."
The White House released a statement Thursday evening saying Trump instructed his administration "to use all appropriate emergency and other authorities to respond to the crisis caused by the opioid epidemic."
This article has been updated with more background on the opioid crisis and efforts to fight it, as well as with the White House's statement from later on Thursday.
Before You Go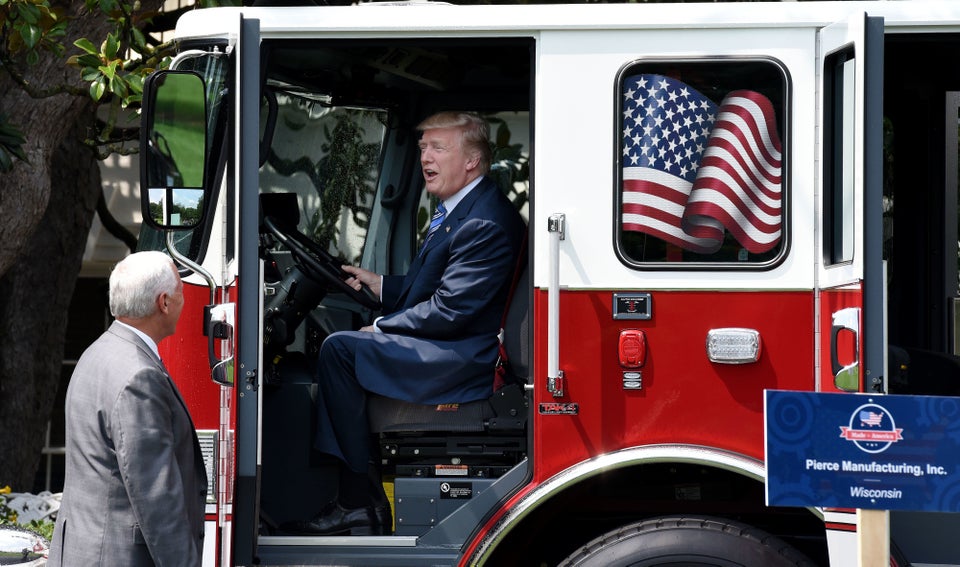 Trump's 'Made In America' Week
Popular in the Community