Cohen's own counsel identified Hannity as one of Cohen's clients during a court hearing Monday, after a judge rejected his request to withhold Hannity's name.
"While FOX News was unaware of Sean Hannity's informal relationship with Michael Cohen and was surprised by the announcement in court yesterday, we have reviewed the matter and spoken to Sean and he continues to have our full support," a spokeswoman for Fox News told HuffPost in a statement Tuesday.
Cohen was in court Monday to request that a federal judge limit prosecutors' access to documents seized during an FBI raid on the lawyer's office and residence last week. The motion was denied.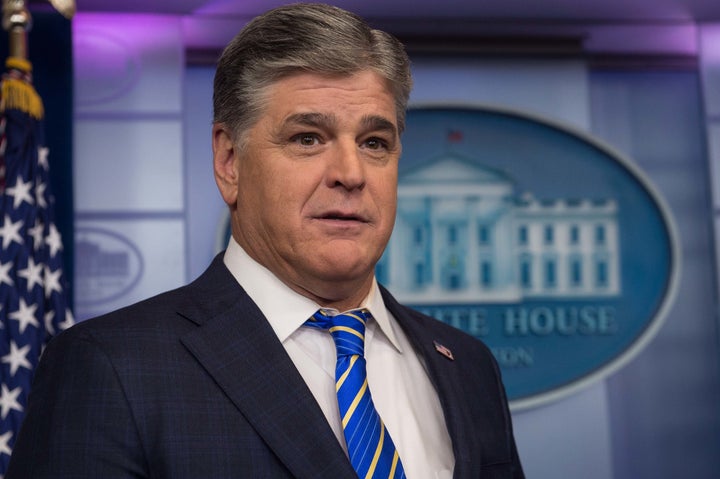 Hannity, an avid Trump supporter, has come under fire over the court revelation. He'd been covering Cohen on his Fox News show in recent weeks, but failed to disclose his relationship with the lawyer. He has bashed the FBI for raiding Cohen's office as part of a criminal investigation into the lawyer's financial dealings.
Hannity has denied having been represented by Cohen, but said he believes his conversations with the lawyer are still protected by attorney-client privilege.
"Let me set the record straight. Here's the truth: Michael Cohen never represented me in any legal matter. I never retained his services," Hannity said on his show Monday night. "They never involved any matter ... between me, a third party, a third group at all. My questions exclusively almost focused on real estate."
The Atlantic reported Tuesday that Hannity had previously sought legal counsel from two other Trump-connected lawyers. Victoria Toensing and Jay Alan Sekulow signed a cease-and-desist letter to an Oklahoma radio station in 2017, identifying themselves as "counsel for Sean Hannity," according to The Atlantic.
Sekulow, a personal attorney for Trump assigned to deal with special counsel Robert Mueller's Russia probe, announced in March that Toensing would be joining Trump's legal team. But days later, Sekulow said "conflicts" prevented her from doing so. Both lawyers have been guests on Hannity's show.
A representative for Fox News did not immediately respond to a request for comment on Hannity's reported relationships with Toensing and Sekulow.
The transcription of Hannity's comments on his show Monday has been updated.
Popular in the Community