Hillary Clinton paid lip service to just about every issue dear to progressive voters in her presidential campaign kickoff on Saturday, from paid sick leave, to LGBT rights, to climate change and student loan reform. But one issue she notably omitted from her speech to supporters at New York City's Roosevelt Island was the pending trade legislation that roiled Democrats in Congress merely a day prior.
The pressure on Clinton to clarify her stance on the controversial trade deal, known as the Trans-Pacific Partnership, has grown in recent weeks as former Maryland Gov. Martin O'Malley and Vermont Sen. Bernie Sanders (I) -- her rivals for the Democratic presidential nomination -- have repeatedly urged her to do so. The issue came to a head on Friday, after President Barack Obama suffered an embarrassing defeat when House Democrats spurned his last-second personal appeal and voted against a measure that would have granted him the authority to fast-track the sweeping trade deal though Congress.
Clinton did make one reference to trade in her speech, but more as a general point in her argument that America ought to work better for the middle class.
"Advances in technology and the rise of global trade have created whole new areas of economic activity and opened new markets for our exports, but they have also displaced jobs and undercut wages for millions of Americans," she said.
Clinton's aides have pointed to the candidate's remarks in New Hampshire last month, where she voiced a number of "real concerns" about the major trade pact. Among those are currency manipulation and some health, environmental and labor provisions. But ultimately Clinton has refrained from taking a formal position on the agreement, saying that she would do so after she reviews the final deal.
"I want to judge this when I see exactly what is in it and whether or not I think it meets my standards," she said.
Yet progressives like Sanders and Sen. Elizabeth Warren (D-Mass.) argue that waiting to weigh in on such a significant issue -- one that has divided Democrats like none other in recent history -- would be too little, too late. Failure to take a stand on the president's fast-track authority now, they say, would all but guarantee passage of the trade deal in the months to come.
The fate of Obama's trade agenda is not yet determined. Obama and pro-trade lawmakers still have the weekend to regroup and find a new way to win over House Democrats ahead of a scheduled do-over on Tuesday, a task that will prove somewhat difficult.
Before You Go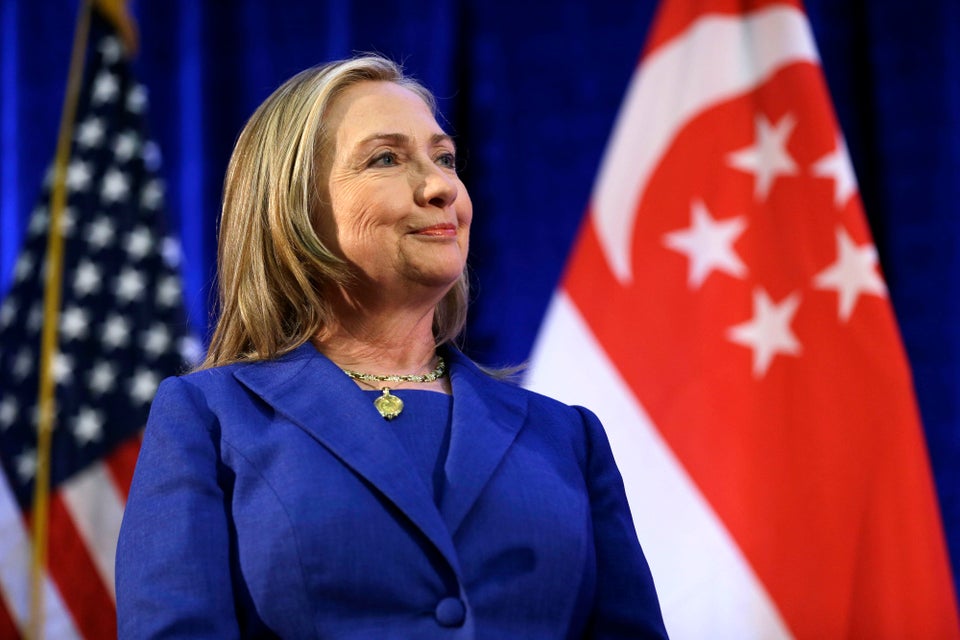 Hillary Clinton
Popular in the Community