House Judiciary Committee Chairman Jerry Nadler (D-N.Y.) has subpoenaed former Trump aide Hope Hicks and Annie Donaldson, the chief of staff to former White House counsel Don McGahn, as part of his investigation into potential obstruction of justice by President Donald Trump.
Both subpoenas ask the officials to produce documents by June 4. Nadler wants Hicks to testify at a hearing on June 19 and Donaldson to appear for a deposition on June 24. Hicks and Donaldson previously received document requests from the committee back in March.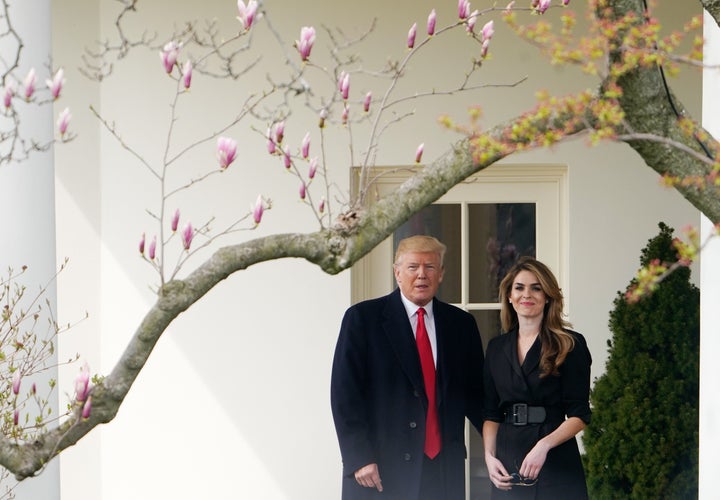 Hicks, who had a close relationship with the president, shows up dozens of times in Robert Mueller's special counsel report. She told Mueller's team that Trump viewed stories about him and Russia as his "Achilles heel" because they undermined his election victory. After Trump learned of Mueller's appointment, Hicks said Trump was extremely upset, and that she'd only seen him that upset one other time, when the infamous Access Hollywood tape came out during the 2016 campaign.
Donaldson took extensive notes of some important moments mentioned in the Mueller report. "POTUS in panic/chaos," she wrote after former FBI Director James Comey briefed some congressional leaders on the FBI's investigation of Russian interference. She also wrote that Trump said the Comey news made him "look like a fool." Donaldson wrote, "Is this the beginning of the end?" in May 2017 because, according to the Mueller report, "she was worried that the decision to terminate Comey and the manner in which it was carried out would be the end of the presidency."
McGahn didn't show up to a hearing scheduled for Tuesday, obeying Trump's instructions not to testify in connection with the Mueller investigation.