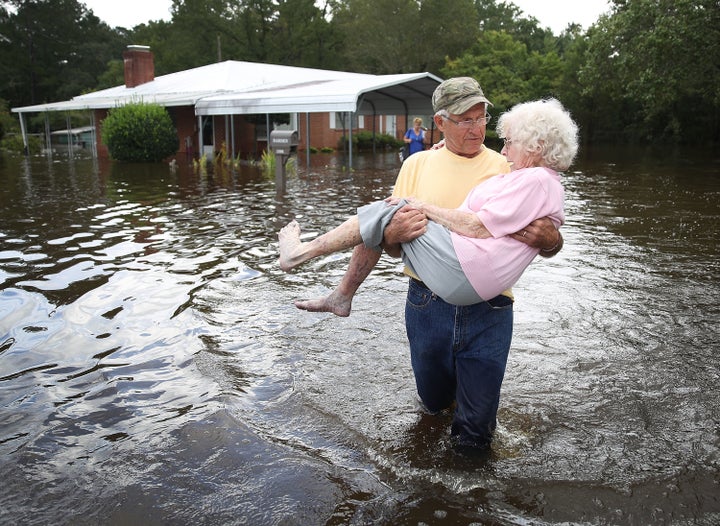 The tropical storm known as Florence has unleashed torrents of rain on the Carolinas since last week, killing at least 23 people and prompting rescue efforts by water and air amid mass flooding.
Entire towns have been cut off due to road flooding, and tens of thousands of homes are believed to have been damaged in the disaster thus far.
Thousands of National Guard soldiers and other emergency workers are carrying out search-and-rescue and recovery missions ― efforts that will likely continue for days to come.
Donate money to reputable organizations
The Center for International Disaster Information, part of the U.S. Agency for International Development, suggests the easiest and most efficient way to help during almost any disaster is to donate funds to established relief organizations.
North Carolina's Gov. Roy Cooper announced the state itself was accepting donations to help those affected by the storm. Contributions can be made online or by texting FLORENCE to 20222. South Carolina is directing people to donate to the One SC Fund, which helps fund nonprofits that work on recovery efforts related to natural disasters.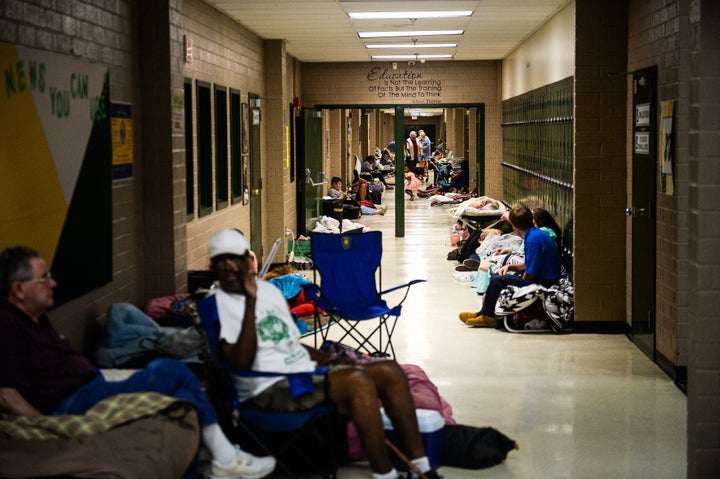 GoFundMe has verified a number of Florence-related aid efforts, all of which the site says are protected by its "GoFundMe Guarantee, which means that in the rare case that GoFundMe, law enforcement or a user finds campaigns are misused, donors and beneficiaries are protected."
Note: Be wary of crowdfunding links or organizations that seem suspicious. Some fraudulent sites may take advantage of a disaster situation to get people to send credit card information.
Donate to animal shelters or consider fostering or adopting a furry friend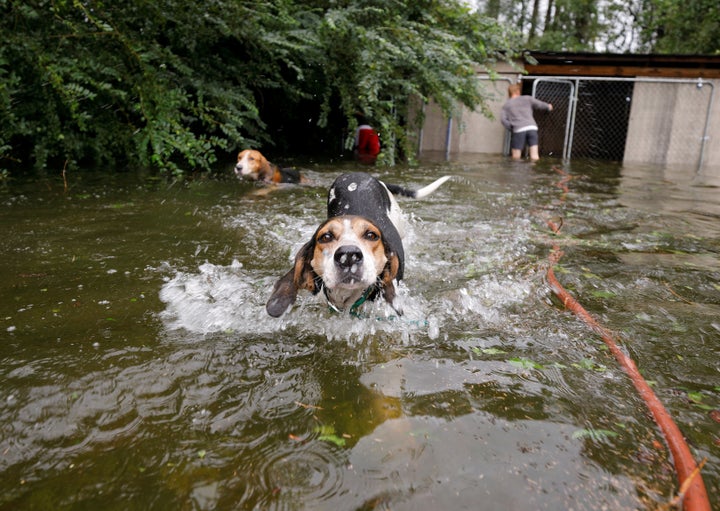 The storm left shelters throughout the area scrambling to evacuate animals to safe locations or get them adopted. Some shelters feared they might soon reach capacity and be forced to start euthanizing animals abandoned in the disaster.
Register to volunteer
The state of North Carolina has an online form where you can sign up to volunteer and list your skills. United Way and the Red Cross are also asking for local volunteers to help with recovery efforts.
Make meaningful supply donations
It's important during disaster situations to determine what supplies are actually needed and where to donate them so that organizations aren't burdened with excess goods they have no use for.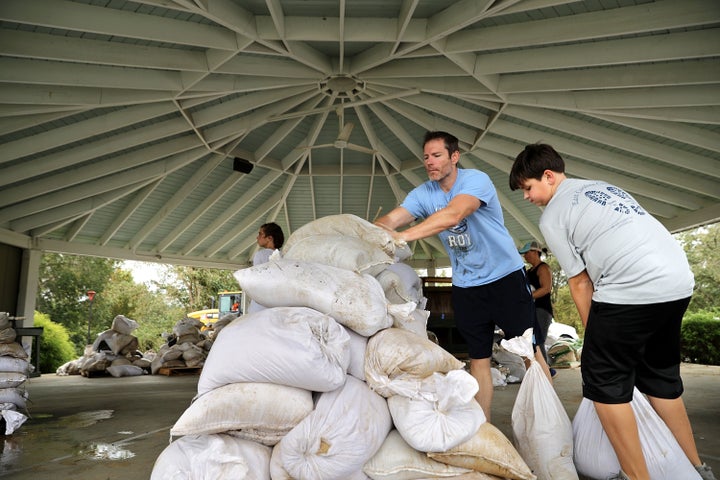 Amazon has partnered with Feeding America and the Red Cross to create wish lists where you click to purchase and send needed goods to the storm's relief efforts.
The Diaper Bank of North Carolina has requested donations of diapers, wipes and sanitary pads to be dropped off at its Durham headquarters.
Several police and sheriff's departments in the affected areas are accepting donations of bottled water, nonperishable food items, cleaning supplies and personal hygiene items. See the tweet below for drop-off locations.
Give blood
More than 120 blood drives have been canceled in Georgia, Kentucky, Maryland, North Carolina, South Carolina, Tennessee and Virginia, according to the Red Cross, affecting the local blood supply.
The Red Cross is urging local residents to consider donating blood. "Eligible donors in unaffected areas are urged to make an appointment now to give blood or platelets to help maintain the nation's blood supply," the organization said on its website. "There is a critical need to platelet and type O blood donations. Appointments can be made by using the Red Cross Blood Donor App, visiting redcrossblood.org or calling 1-800-RED CROSS (1-800-733-2767)."
Support HuffPost
The Stakes Have Never Been Higher
Popular in the Community