"The U.N. simply does not have adequate support of the world powers," Juan E. Mendez told me. Coming from anyone, this might be less important.
From a man who has led the most important human rights agencies in the world, I listened very carefully to what he had to say.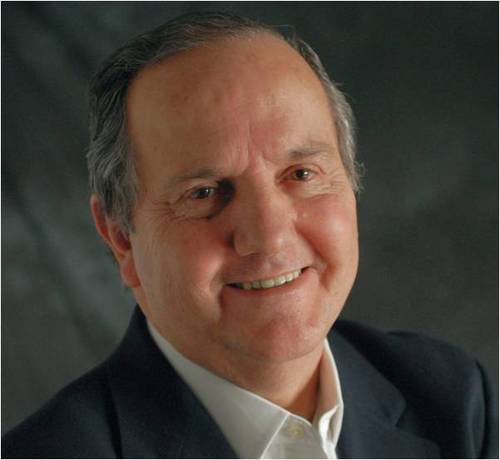 Originally from Argentina, this internationally recognized human rights advocate is now a visiting professor at American University's Washington College of Law in D.C.
Juan teaches international human rights, the prevention of genocide, and basic international law to predominantly post-law school students from around the world working on their LLM degrees.
"My students sign up because they are attracted to human rights. They are people who have had interesting experiences in the trenches, fighting against dictators and authoritarian regimes," Juan told me.
Juan now has students he has taught around the world, including the foreign minister of Georgia (note to American readers: not Atlanta).
"There is a very visible U.S. perspective in the classroom that non-U.S. students do not share. Often times radically different perspectives. But all agree on the universality of international human rights," Juan said.
"The classroom is not entirely free of controversy, but there is an academic atmosphere of respect and tolerance, of understanding and a real effort to communicate."
A native of Buenos Aires, Juan has dedicated his legal career to the defense of human rights. As a result of his involvement in representing political prisoners in Argentina, he was arrested and subjected to torture and administrative detention for a year and a half during the military dictatorship (1976-1983).
During this time, Amnesty International adopted him as a "prisoner of conscience." After his expulsion from his own country in the late 1970's, Juan moved to the U.S.
"The values that undergird human rights - the United Nations Declaration of Human Rights - are universal standards for upholding common human dignity. Of course, there is room for experimentation, but with limits. Human dignity cannot be relative," he explained to me.
For 15 years, he worked with Human Rights Watch, concentrating his efforts on human rights issues in the Western hemisphere. "Human Rights Watch and Amnesty International, for example, are specialized groups. They demand the highest standard that one can achieve." Juan told me.
Sometimes I am concerned that we can be Fundamentalist in thinking of American Democracy as the basis for universal truth, and impose our Western values on the governments of developing nations.
Juan disagrees. "These groups are not trying to impose "American-style" democracy on the world, but rather uphold universal standards. Standards that governments have solemnly made by treaty - and standards that make sense as means to uphold human dignity," Juan said.
Between 1999 and 2004, Juan was a professor of law and director of the Center for Civil and Human Rights at the University of Notre Dame.
Juan then served under Secretary General Kofi Annan as the U.N.'s Secretary-General's Special Adviser on the Prevention of Genocide from 2004 until 2007.
As Special Adviser, Juan focused much of his attention since 2004 on the Darfur conflict in Sudan, issuing a report in 2005 after visiting the area. He was an endorser of the Genocide Intervention Network.
According to New York State Acting Supreme Court Justice, the Hon. Laura Safer Espinoza:
Juan Mendez served as an inspiration for many of us, who as young attorneys, engaged in human rights work for Latin America during the dark days of brutal military dictatorships.

His ability to transform personal hardship into brilliant and committed work -- in those days at Human Rights Watch, and then at the Inter-American Institute of Human Rights -- was extraordinary.

It was not surprising that he has had a brilliant career, and continues to be a consistent presence in the vital world of human rights.
Juan was predecessor to the Hon. Francis Deng, who I interviewed last spring (here).
Juan met Secretary General Ban Ki-moon when he was completing his term as Special Adviser, and stayed to provide continuity to Francis Deng, who serves in the same position today.
The Hon. Francis Deng speaks highly of his predecessor:
What I find particularly impressive about Juan Mendez beyond his expertise in international law and dedication to the protection of human rights, is his remarkable composure and lack of bitterness in the face of a personal history of persecution and torture in his native country of Argentina.

To the contrary, he exhumes an air of magnanimity and dignified humility.

During his three-year term as the first Special Advisor of the U.N. Secretary-General on the Prevention of Genocide from 2004 to 2007, he established an extensive network of partners on genocide prevention, including U.N. and other intergovernmental actors, academic scholars, policy analysts, civil society organizations, and activists from around the world.

I am proud to be his successor and to build on the intellectual and operational foundation he established for the mandate.
"The Office of the Secretary-General's Special Adviser on the Prevention of Genocide position required full-time attention and better funding after three years of experimentation. I was better able to advocate for these changes as I announced my intention to leave office," Juan explained.
This law professor spoke at length about Ban Ki-moon:
Mr. Ban is steering the United Nations in the proper direction in a very difficult environment. The U.N. does not have adequate support of the world powers.

It is a daunting task and he is s doing his best under trying circumstances. I realize how complicated and thankless that task is.

Of course, the U.N. will only be as powerful as the nations of the world make it. His power rests in the institution itself.
Francis Deng, who followed Juan as Special Adviser on the Prevention of Genocide, says "Juan continues to be a leader in building world peace and respect for fundamental rights and universal human dignity."
"Francis Deng has much experience as a diplomat, extensive knowledge of Africa, and a deep understanding of international law," Juan said.
"But the Office for the Prevention of Genocide, ultimately, is effective only when there is a political will on the part of political actors. And the efforts of Deng and his office are only a drop in the bucket for what needs to be done."
In addition to the University of Notre Dame School of Law, and American University's Washington College of Law, Juan has taught international human rights law at Georgetown Law School, the Johns Hopkins School of Advanced International Studies, and the Oxford Master's Programme in International Human Rights Law in the U.K.
Former U.S. presidents Bill Clinton and Jimmy Carter have a great amount of personal involvement and leadership in the international community, Juan agreed. "They have leant their personal prestige to very important causes and initiatives, with varying degrees of effectiveness." Juan said. "It is much welcomed."
Juan was honored recently by the Chinese in Chicago on behalf of his efforts to promote world peace. I covered the ceremony for the Daily Kos (here).
In his remarks presented there, he stated:
I am deeply moved by your decision to honor my efforts on behalf of human rights, peace and friendship among Nations.

It has been a privilege for me to be able to serve former Secretary-General Kofi Annan as his first Special Advisor on the Prevention of Genocide.

I would have thought that such an appointment was reward enough - though it certainly brought with it a lot of hard work.

I never felt that the task was finally accomplished and I believe very strongly that we all must continue to devote efforts to peaceful resolution of disputes, early warning and appropriate responses to crimes against humanity.

Justice for the victims of those crimes is the most effective way to prevent similar tragedies from occurring again.
Juan spoke to me about Barack Obama:
I had great hopes for the president, and am encouraged by his work with health care and bringing the economy back from the brink of disaster.

But I am increasingly concerned about the direction of U.S. foreign affairs. Latin America is being neglected.

In a mistaken effort at avoiding conflict, the president is sadly letting the Republicans call the shots.

In Honduras, for example, the U.S. ended up rewarding corrupt and undemocratic coup-plotters against the better judgment of most Latin American democracies.

This not only breaks ranks with the best friends of the US in the hemisphere; it establishes a dangerous precedent for the defense of democracy and goes against the grain of the campaign promise to prefer multi-lateral solutions to problems.

I am also increasingly concerned about Afghanistan. I understand that it is a deeply complex effort, but remain unconvinced that the military buildup will either enhance our security or correct the problems of Afghanistan.

I realize an immediate pullout will leave a dangerous situation on the ground, but the inevitable will be made worse once the U.S. actually does pull out.

But of course the president has not even completed his first year, so hopefully these glitches can be ironed out.
Our conversation even touched on the disaster in Haiti. "I hope that the international community comes to the aid of President Rene Preval quickly. After so many failed attempts in Haiti, there was finally progress towards building the nation. I hope that this disaster does not halt that progress," Juan said.
"President Clinton's initiatives are involved with social and economic rights, health, education and social entrepreneurship. All of these will play an enormous role in rebuilding Haiti," Juan said.
Individuals and NGOs will play an increasingly large role in the world as civil society becomes further impacted by connectivity. "Not to overshadow the states, but to complement the duties of the states," Juan said.
"The voice of civil society will be increasingly amplified globally by an independent and free media," he predicted.
Calling all HuffPost superfans!
Sign up for membership to become a founding member and help shape HuffPost's next chapter