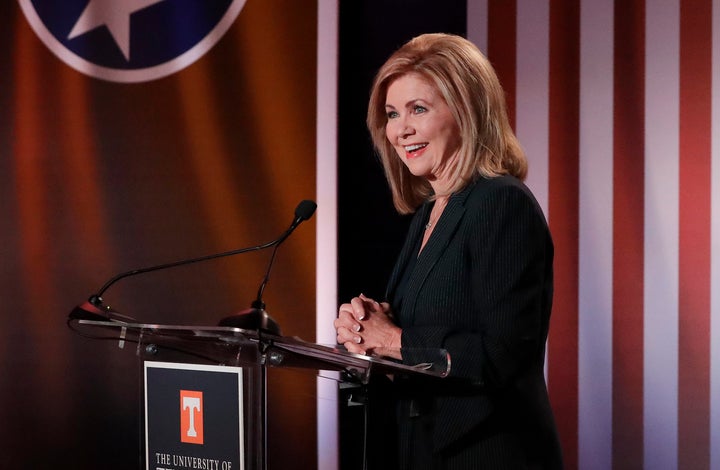 Blackburn, a Trump loyalist and eight-term congresswoman who espoused deeply conservative values, beat former Gov. Phil Bredesen (D), who campaigned as a moderate who would work with Trump on some issues.
She portrayed herself as a Republican firebrand, saying she carried a gun in her purse and unwaveringly supported Trump's plan to build a wall along the southern border.
"I get up every day and I go fight for five things: Faith, family, freedom, hope and opportunity," Blackburn said at a debate with Bredesen. "Tonight, what you saw was one who's going to be a fighter for those things and individual freedoms, and one that is going to support bigger government and big-government solutions."
Trump, who carried the state by 26 percentage points in his 2016 election, ventured to Tennessee last month to campaign for Blackburn, telling supporters that "a vote for Marsha is really a vote for me and everything that we stand for."
Blackburn will fill the seat vacated by Republican Bob Corker, who said earlier this year he would retire after two terms.
Democrats had hoped Bredesen would help the party regain control of the Senate in one of the few GOP-held seats considered competitive enough to flip. He provoked ire from the party after announcing his support for Trump Supreme Court pick Brett Kavanaugh, saying allegations of sexual misconduct "didn't rise to the level" that would exclude him from the bench.
REAL LIFE. REAL NEWS. REAL VOICES.
Help us tell more of the stories that matter from voices that too often remain unheard.