WASHINGTON -- President Barack Obama doubled his clemency numbers on Friday, shortening the jail time for dozens of federal prisoners who were given lengthy sentences on drug charges.
Obama granted clemency to 95 people -- more than the 89 he granted clemency to previously in the entire stretch of his presidency. At least 40 of the individuals had been sentenced to spend the rest of their lives behind bars. Instead, the federal prisoners are set to be released in April and December of 2016. His current total is 184.
The president granted clemency to eight drug offenders around this time last December. In July, Obama reduced the sentences of 46 inmates who would have received shorter prison terms had they been convicted today. That brought his total to 89 commutations. As of Friday morning, Obama had denied a total of 7,378 clemency petitions and closed another 2,604 without action out of the 18,698 clemency petitions he has received over the course of his presidency.
In an interview with The Huffington Post in March, Obama said that he planned to grant clemency "more aggressively" after his administration faced criticism for the way it had handled clemency cases. In an October interview with The Marshall Project, he acknowledged a need to "speed up the process" as his presidency winds down.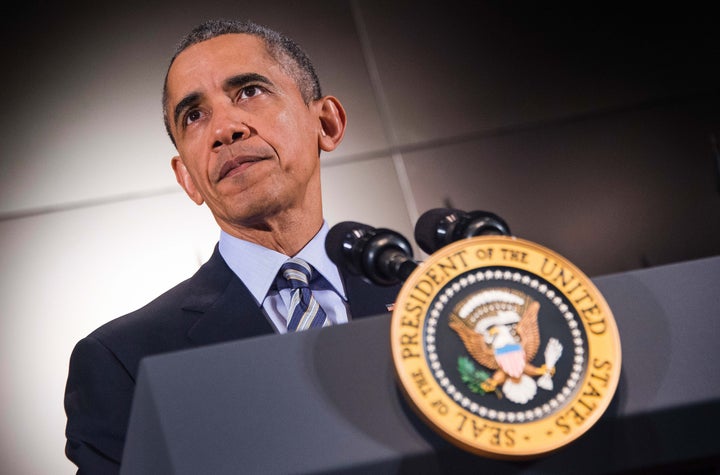 Roughly 4,000 volunteer lawyers and law students have helped The Clemency Project 2014 sort through federal inmates' applications. They have approved 263 applications and passed them along to the Justice Department, according to The National Association of Criminal Defense Lawyers.
The Clemency Project said that it had supported 27 of the individuals granted clemency by Obama.
"While it is my hope that President Obama will increase the use of his clemency power going forward, one can only be happy for each and every of today's grantees and their loved ones," Cynthia W. Roseberry, the project manager for Clemency Project 2014, said in a statement.
Former Attorney General Eric Holder initially believed that up to 10,000 federal prisoners could be released under the clemency program, according to a recent report in The Washington Post. The actual number will be much smaller.
This story has been updated to include the most recent number of clemency applications submitted by The Clemency Project.
Popular in the Community