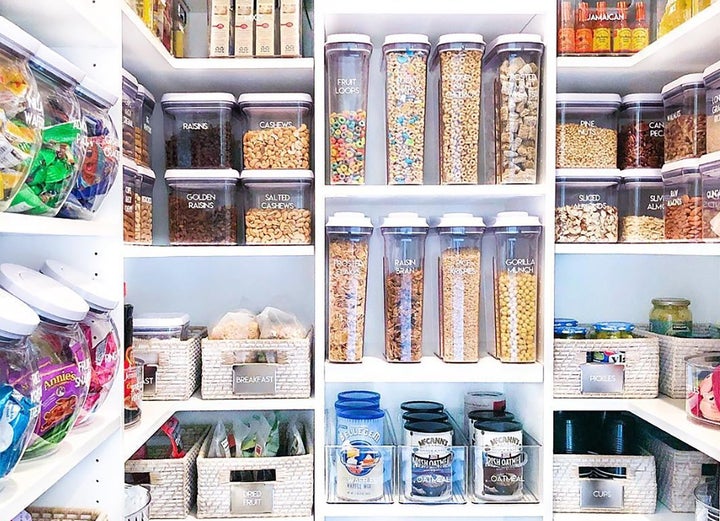 Whether your pantry is an actual closet or a single cabinet, keeping it organized ensures everything is easily accessible, you only shop for what you need and that food doesn't get forgotten or go to waste. There's also nothing more annoying than digging through cereal boxes and chip bags to get that one spice jar all the way in the back.
Keep your pantry organized by creating a designated spot for everything in your kitchen. The best way to do this is with containers and bins. There are air-tight storage containers for grains and snacks that can be stacked or lined up to take up the least amount of space. Bins and baskets can also be pulled out so you can access items in the back without having to take everything out.
We've rounded up 10 problem-solving pantry essentials that you can get on Amazon to start organizing your pantry this weekend.
HuffPost may receive a share from purchases made via links on this page.
Airtight Food Storage Containers for Pantry Organization and Storage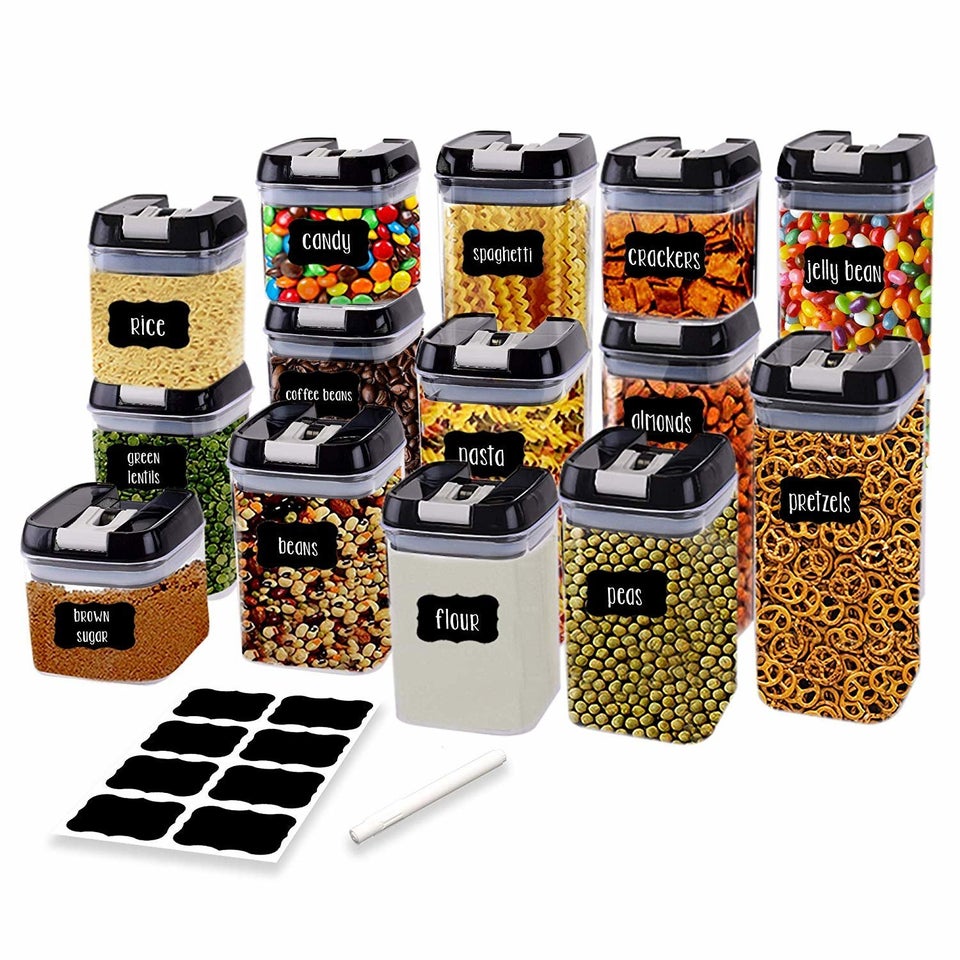 mDesign Farmhouse Decor Metal Wire Food Organizer Storage Bin Baskets with Handles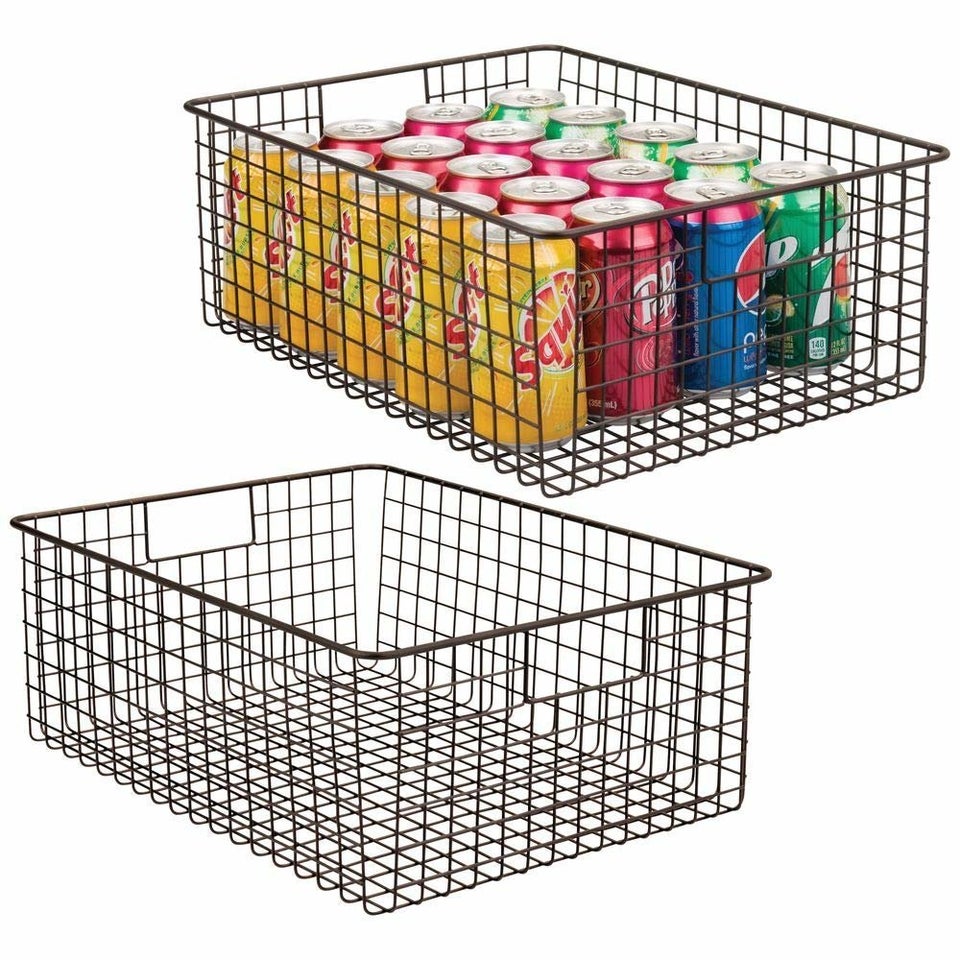 SimpleHouseware Stackable Can Rack Organizer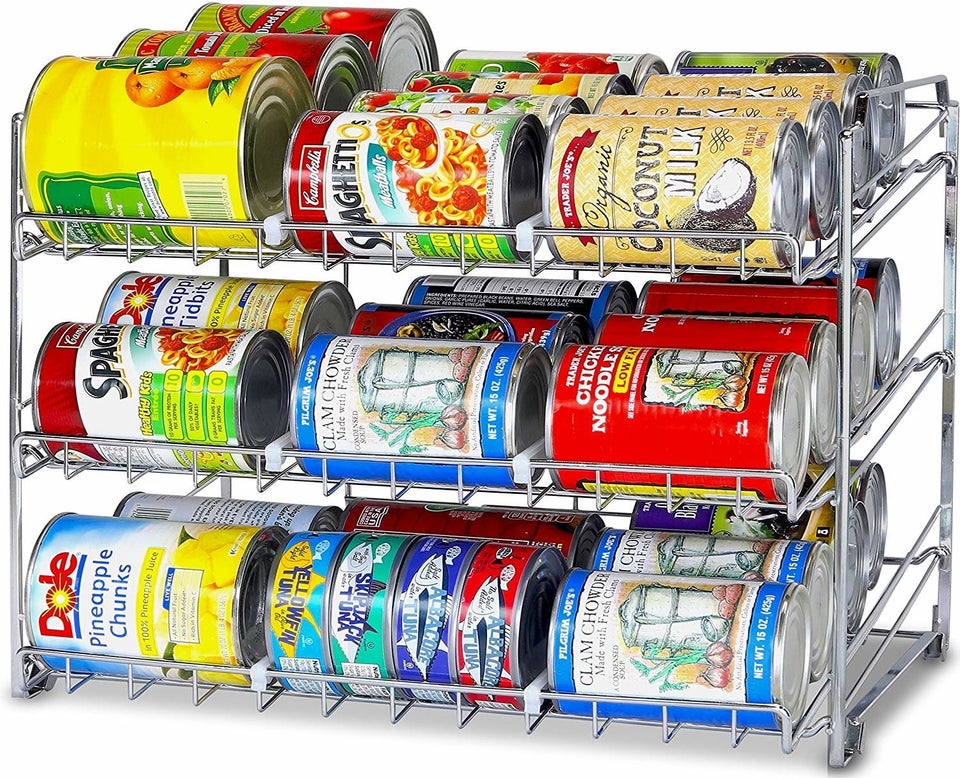 SimpleHouseware Crystal Clear Over The Door Hanging Pantry Organizer 2-Pack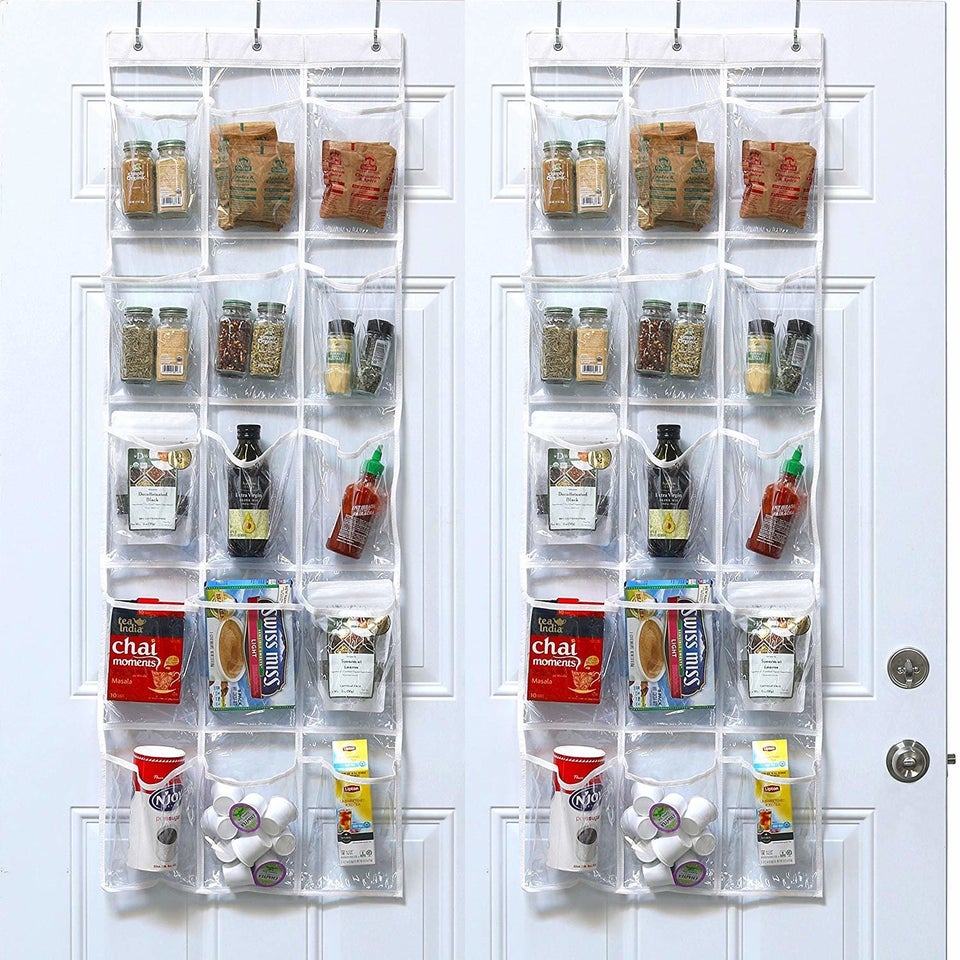 SimpleHouseware 12 Square Spice Bottles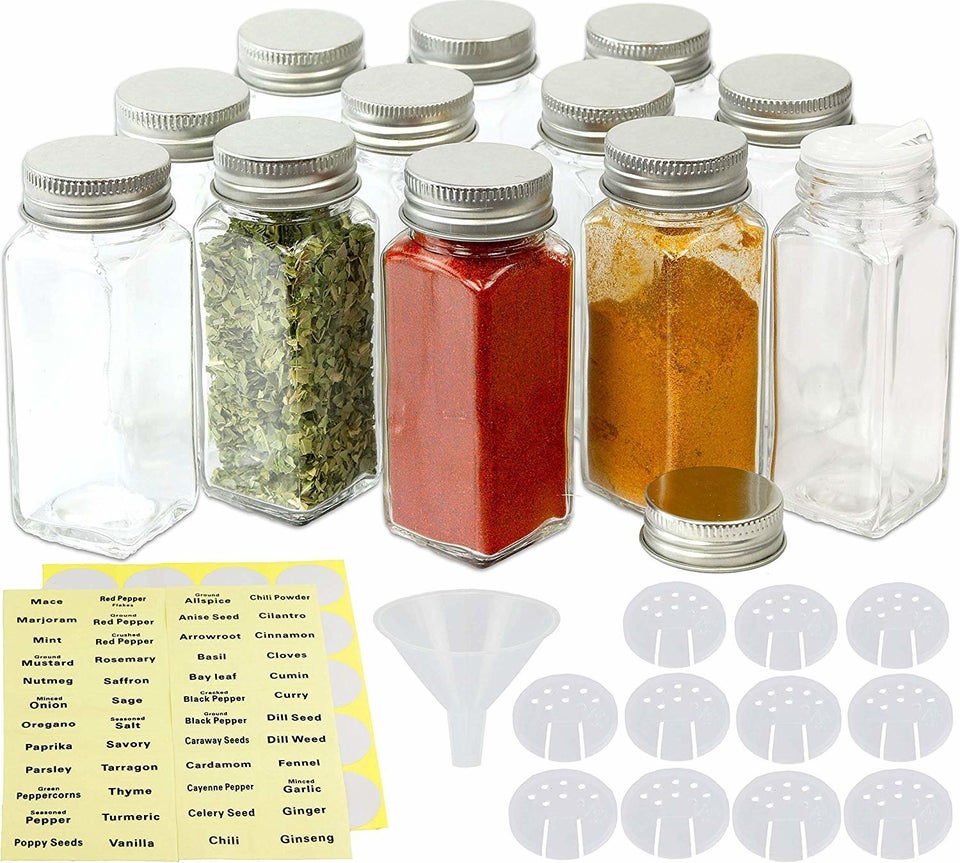 DuraHome FLiPLOCK Airtight Food Storage Containers 6 Piece Set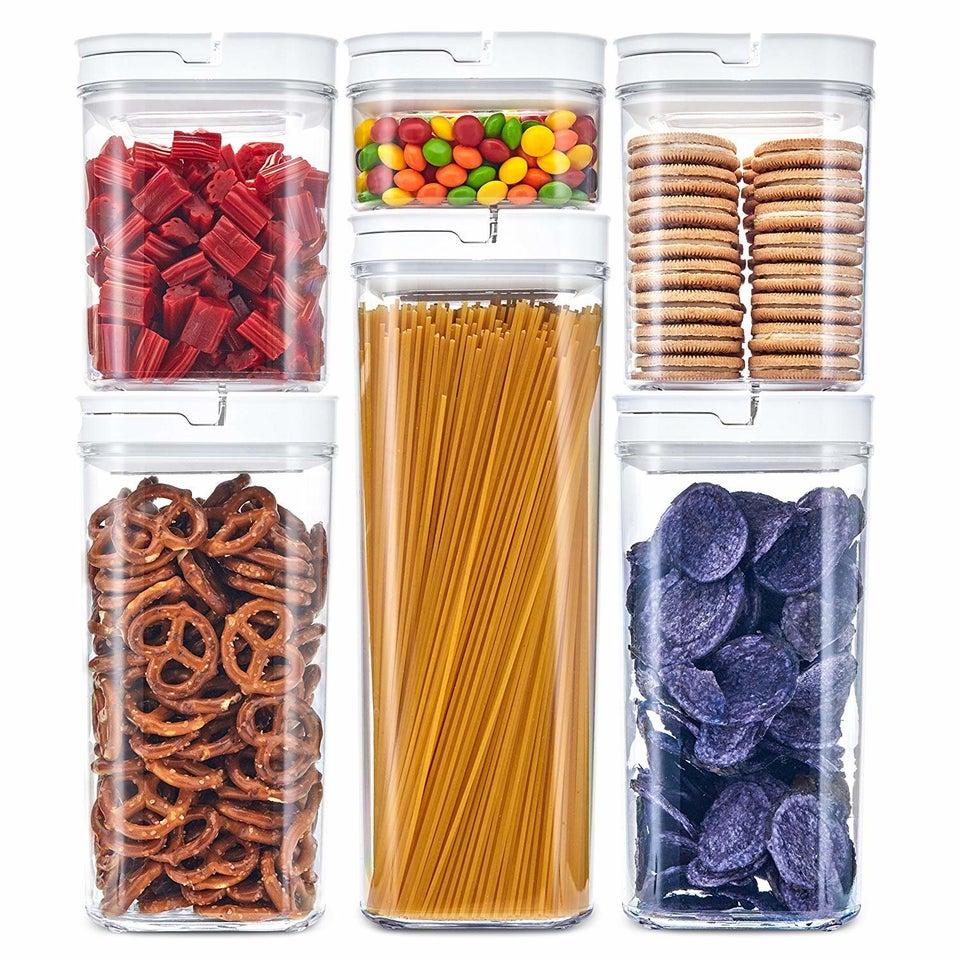 mDesign Deep Stackable Plastic Kitchen Storage Organizer Container Bin with Handles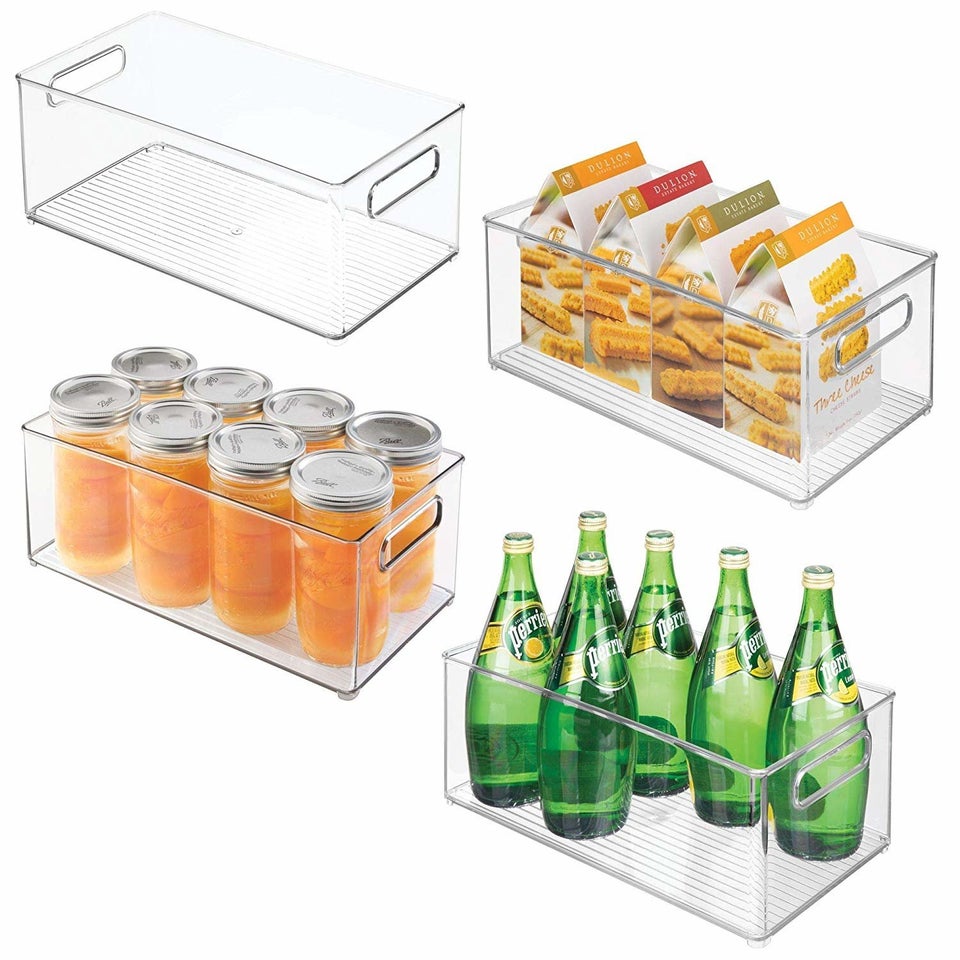 Pantry Labels Preprinted Kitchen Labels Sticker Set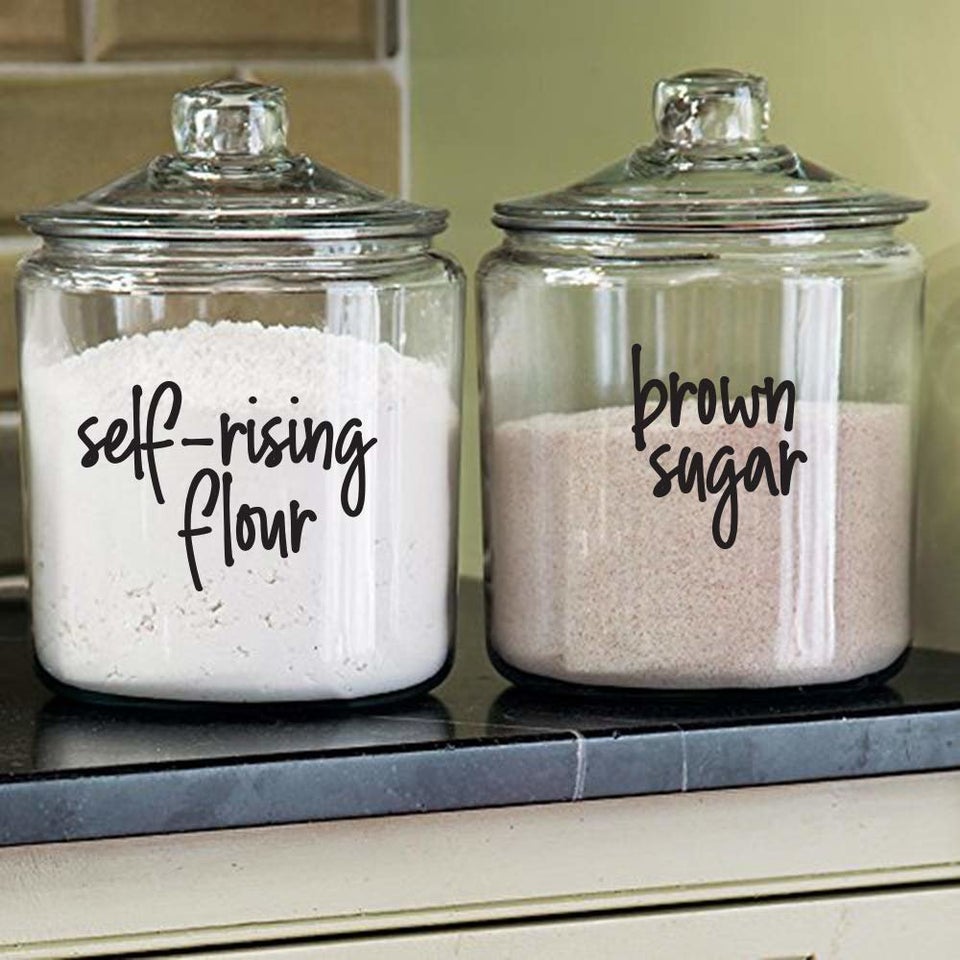 Simple Houseware Stackable 2 Tier Sliding Basket Organizer Drawer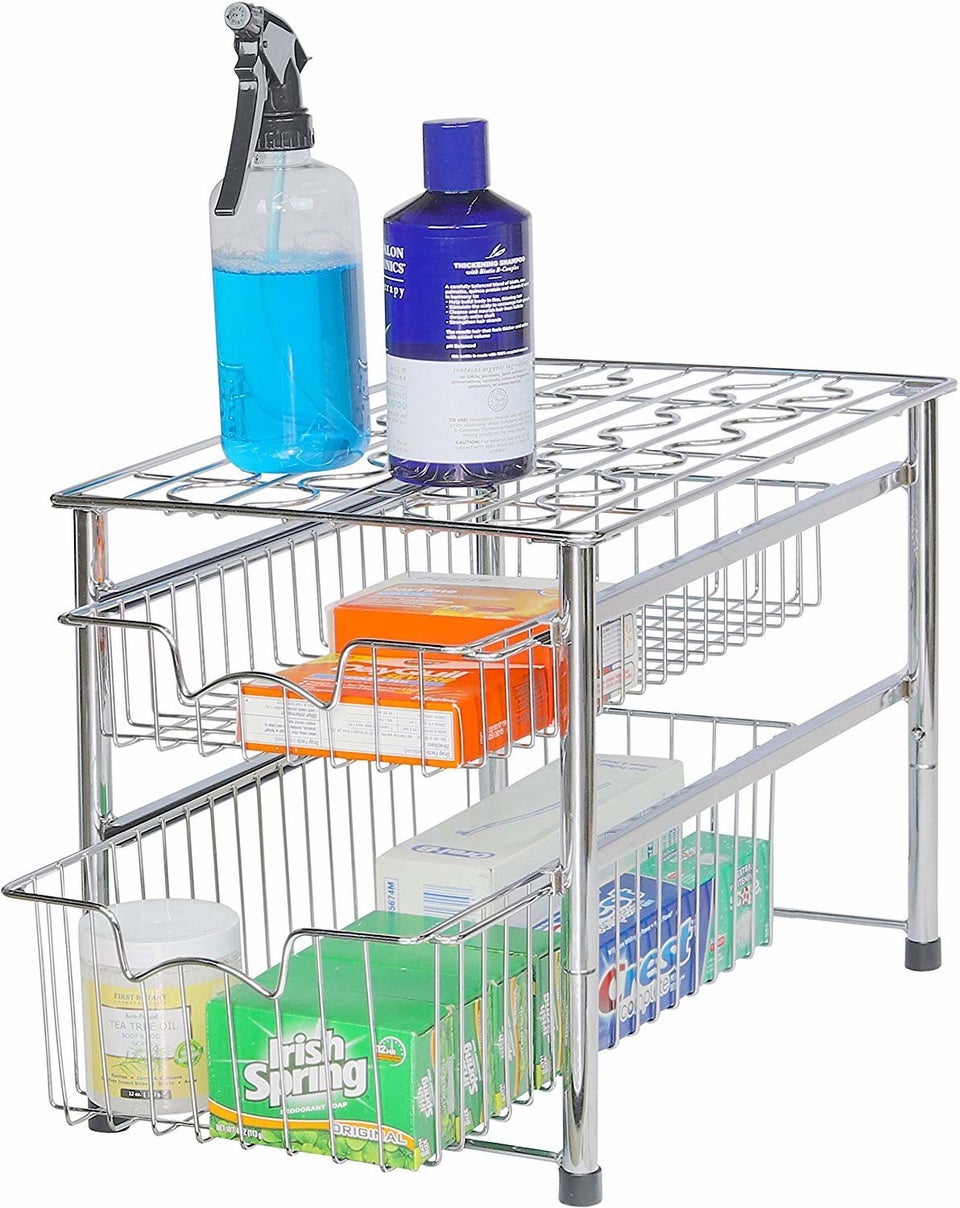 Glass Food Storage Containers with Lids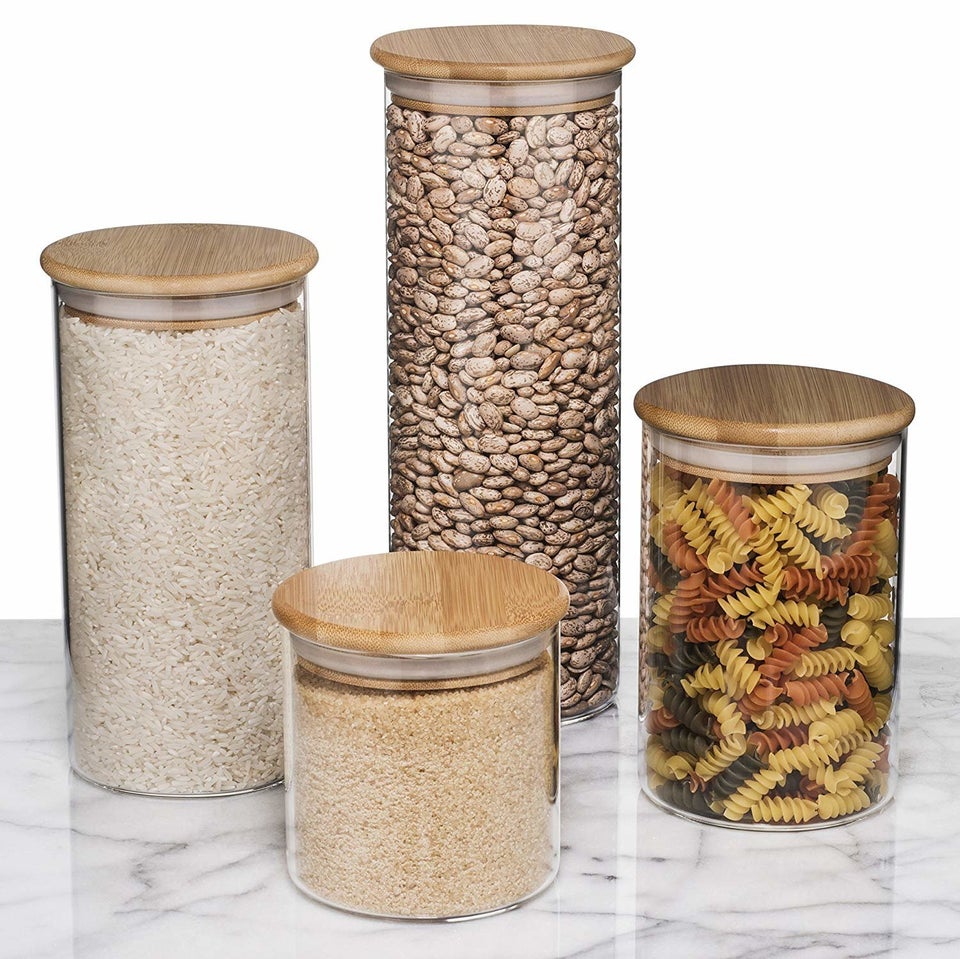 Popular in the Community