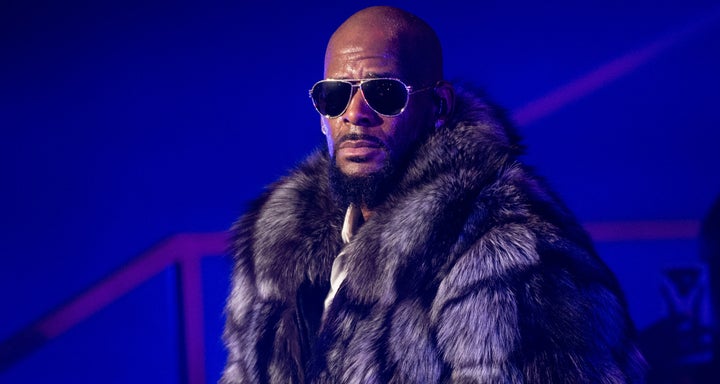 A woman told Dallas police R&B singer R. Kelly "knowingly and intentionally" infected her with a sexually transmitted disease during an eight-month relationship that began when she was 19.
The woman said in a criminal complaint filed April 9 that Kelly caused "serious bodily injury" to her in December, during a relationship in which he also gave her illegal drugs and alcohol, her lawyer, Lee Merritt, told HuffPost. The woman, who the lawyer didn't identify by name, ended the relationship in February, when Kelly's "predatory, controlling and abusive behavior" escalated, Merritt said.
During her relationship with the singer, "our client was the victim of several forms of criminal misconduct by Kelly, including, but not limited to, unlawful restraint, furnishing alcohol and illegal drugs to a minor, and aggravated assault (via the referenced intentional STD infection)," Merritt wrote in a press release. "These offenses occurred while our client was being groomed to join Kelly's sex cult."
Kelly, 51, did not immediately respond to HuffPost's request for comment. A spokesperson told The Washington Post, which first reported the woman's complaint, that the singer "categorically denies all claims and allegations."
Merritt said the woman is preparing a federal civil lawsuit against Kelly. The singer "gradually introduced the cult to our client over the course of their relationship, culminating with an explanation that she would have to sign a contract and offer collateral information about herself and her family for Kelly's protection," he said.
In 2008, Kelly was acquitted of child pornography charges after a video showed him allegedly having sex with and urinating on a 14-year-old girl. He has agreed to multiple out-of-court settlements with women who accused him of sexual assault, including one who said Kelly had sex with her when she was 15.
Last year, a BuzzFeed report alleged the singer holds multiple young women against their will in an abusive sex cult. Rolling Stone also reported that Kelly's ex-girlfriend, radio DJ Kitti Jones, said he abused, sexually assaulted and starved her throughout their two-year relationship.
The woman who filed the Dallas complaint said that after she left Kelly, she contacted the family of Jocelyn Savage, a young woman whose parents say is being held against her will in Kelly's sex cult. The woman told Savage's parents she had contact with their daughter while she was dating Kelly, according to the Post.
Popular in the Community