Donald Trump's long-time pal and adviser Roger Stone again admitted that he communicated with the hacker linked by the FBI to Russian interference in the U.S. presidential election, but insisted that doesn't mean he colluded with the Kremlin.
"I reiterate again, I have had no contacts or collusions with the Russians," Stone said Sunday on ABC's "This Week."
Ranking committee Democrat Rep. Adam Schiff (D-Calif.) brought up Stone's earlier comments about his communication with hacker Guccifer 2.0 and WikiLeaks founder Julian Assange. Although Comey refused to comment on Stone, intelligence officials said both WikiLeaks and Guccifer 2.0 are linked to Russian intelligence.
"My exchange with Guccifer, based on the content and the timing, most certainly does not constitute collusion," Stone said. "My brief exchange with him is six weeks after the hacking of and publication of the DNC documents, which I'm accused of colluding with him on."
Stone insisted that he had made public all of his exchanges with Guccifer 2.0. He called the correspondence "entirely benign." (Early this month, Stone tweeted that he had a "back channel" to WikiLeaks, then deleted the tweet.)
Just weeks later — in October — emails from Hillary Clinton's campaign chairman John Podesta were leaked in an operation the FBI again linked to the Kremlin as a bid to sway the presidential election to Trump.
Stone told ABC News anchor George Stephanopoulos that he wasn't referring to Podesta's emails, but to his business dealings, which he did not detail.
He also added: "There is no collusion, none — at least none that I know about, in Donald Trump's campaign for president."
Stone said he was not convinced that Guccifer 2.0 was linked to the Russians.
"Number one, I don't concede Guccifer is a Russian agent," he said. "Just because the intelligence services say something, as we know from history, does not make it true."
Stone also described the attacks on him as "McCarthyism," yet said he has offered to testify before the House Intelligence Committee as it examines possible collusion between Russia and Trump's aides.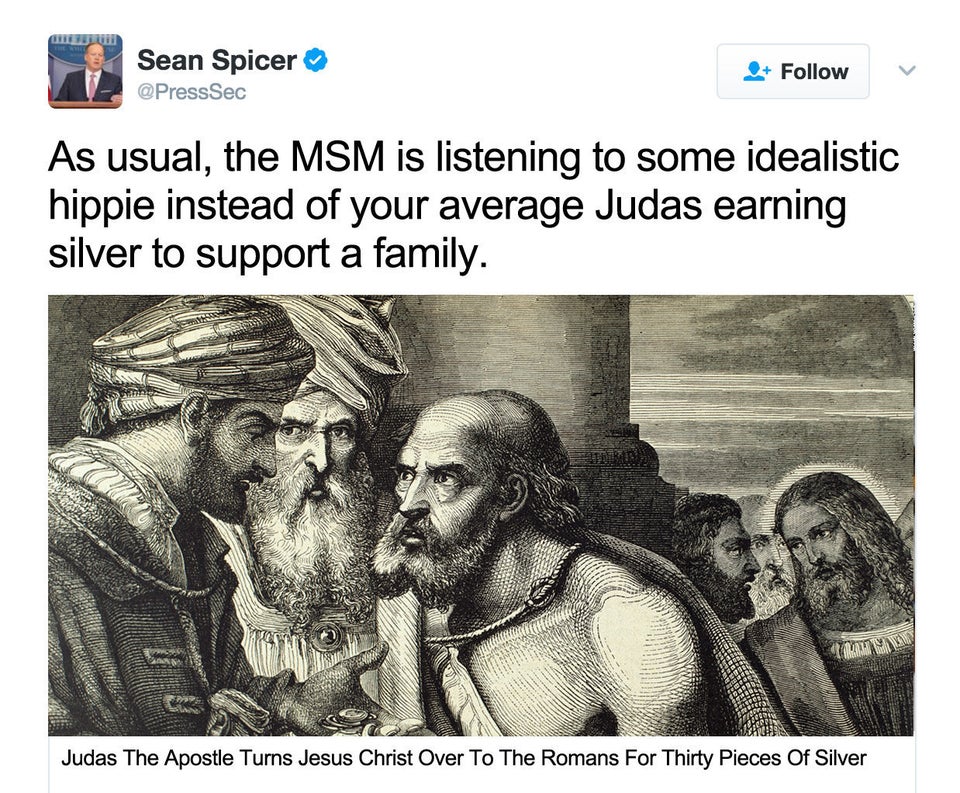 If Donald Trump's Staff Were Spokespeople For Other Historic Events