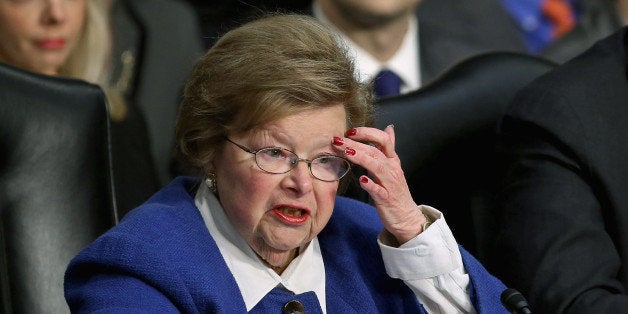 WASHINGTON -- Senate Democrats on Wednesday staked out a middle position on funding for the ongoing border crisis, announcing details of a plan that would provide $1 billion less than the president requested but $1.2 billion more than House Republicans have said they will support.
Senate Appropriations Committee Chairwoman Barbara Mikulski (D-Md.) said on the Senate floor that "the challenges to this request are many," but that she hoped to deal with it as quickly as possible.
"I'm deeply concerned that if we don't follow the Senate number, the House will make draconian cuts that impact the care of the children," she said. "Also, being penny-wise and pound-foolish, they're going to stop our ability to go after the smugglers and the coyotes. We don't want to go after the children, we want to go after those people who are exploiting the children."
Congress is currently struggling to find a compromise for funding to deal with the influx of more than 57,000 unaccompanied minors who have been apprehended crossing the border illegally since October. President Barack Obama requested $3.7 billion from Congress to go toward housing the minors, adding judges and agents to speed up their deportation cases and bolstering efforts to deter more from coming to the country illegally.
House Republicans announced earlier Wednesday that their proposal will be closer to $1.5 billion, but did not get into specifics of how that money would be spent. They did propose a number of additional policy changes, such as sending National Guard troops to the border and changing a 2008 law to allow for quicker deportations.
Senate Democrats elected to release the funding bill alone, without proposed changes to immigration laws. In addition to $2.73 billion for the border crisis, the bill would provide $615 million to suppress wildfires and $225 million for Israel's Iron Dome missile defense system. The rest of the president's funding request will be deferred until the 2015 calendar year, Mikulski said.
The supplemental funding measure would provide $1.1 billion for the Department of Homeland Security to apprehend, detain and eventually deport undocumented minors and families. In addition to establishing new family detention facilities, it would require Immigration and Customs Enforcement to use money-saving alternatives to detention, such as requiring some immigrants to check in with agents and requiring adults to wear ankle bracelets.
The Department of Justice would receive $124.5 million, including $60.5 million more for immigration judges and legal services than the president requested. The committee estimated that 20,000 children who would otherwise go without representation would receive legal aid through the funding.
The supplemental funding would also provide $1.2 billion to the Department of Health and Human Services, which is tasked with caring for unaccompanied minors from non-contiguous countries. To attempt to address the conditions in their home countries, the bill would allocate $300 million to the Department of State and U.S. Agency for International Development for efforts to combat crime and violence, and to help with repatriation for those who are deported.
Democrats have been largely supportive of approving the funding request from Obama, and most say it should be done before the August recess, when members will leave town for more than a month.
But the parties have disagreements that will be difficult to bridge. Many Republicans have said they would not support funding for the border crisis without conditions, particularly the proposed change to a 2008 law that gives unaccompanied minors from non-contiguous countries more time to make a case to stay in the country.
Most Democrats say changing the law would threaten due process for minors who have legitimate claims to remain in the United States. Mikulski said the focus should be on stopping smugglers and violence in Central America, not speeding up deportations.
"We don't want radical riders that will weaken our refugee and human trafficking laws or accelerate deportation of children without due process under existing law," she said. "We don't want a backdoor version of bad immigration reform."
Before You Go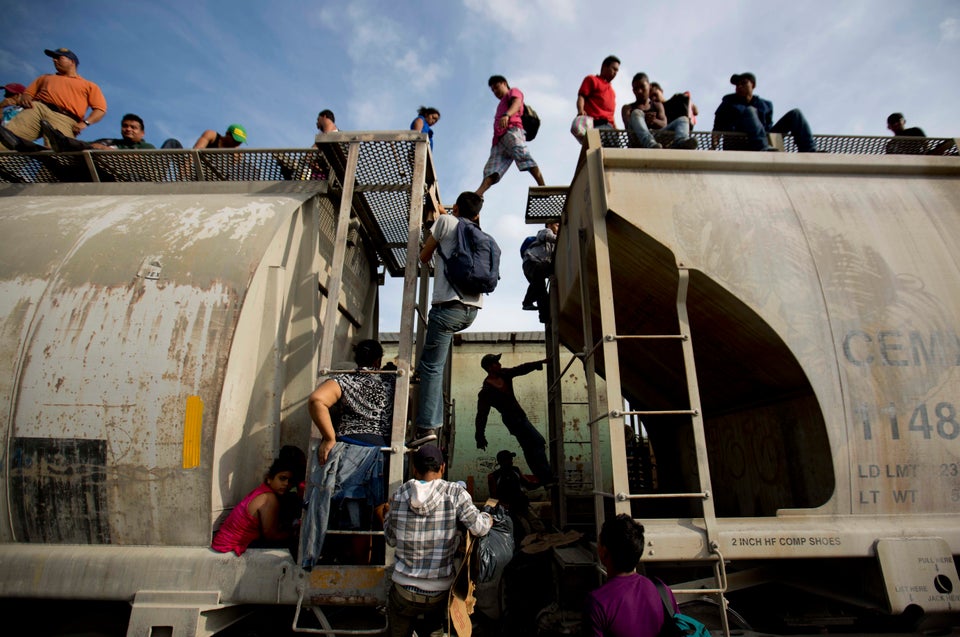 Why Latin Americans Really Come To The U.S.
Popular in the Community