Lawmakers had to vote on Senate Bill 5 before the special session's end at 12 a.m. local time. However, more than 400 protesters halted the proceedings 15 minutes before the roll call could be completed with what they called "a people's filibuster," The Associated Press reported.
The crowd of demonstrators in the capitol cried "Shame! Shame!" when Davis' filibuster was halted by Lt. Gov. David Dewhurst, who ruled that her discussion of mandatory ultrasound testing was off-topic. Then the protesters roared after state Sen. Leticia Van De Putte asked, "At what point must a female senator raise her hand or her voice to be recognized over her male colleagues?"
Their cries continued to echo inside the chamber -- and over a livestream watched by thousands around the world -- until after the midnight deadline passed.
Although some Republican lawmakers later claimed the bill had passed in time, Democrats denied that the vote was completed before the clock ran out on the session.
A time stamp showing the vote completed after midnight was the deciding factor. "This will not become law," Sen. John Whitmire (D), told The Austin American-Statesman.
In response, the crowd of protesters gathered in the capitol cheered and began singing "The Eyes Of Texas," the alma mater of the University of Texas at Austin.
Cecile Richards, president of Planned Parenthood, also responded with joy to the news.
According to The Texas Tribune, Dewhurst was less than pleased by the evening's turn of events. After ruling that the time on SB 5 had expired, he told reporters that "an unruly mob using Occupy Wall Street tactics" had derailed legislation that was designed to protect women and babies.
The legislation would have prohibited abortions after 20 weeks of pregnancy, regulated first-trimester abortion clinics as ambulatory surgical centers and restricted access to medication abortions. Had it passed, nearly all of the clinics in the state would have been shuttered.
Dewhurst also hinted that Gov. Rick Perry may call another special session to get the bill passed, saying: "It's over. It's been fun. But see you soon."
Despite a long day of filibustering, Davis was upbeat when she greeted the crowd of supporters, who applauded the senator and chanted her name.
"Today was democracy in action," Davis said. "You all are the voices we were speaking for from the floor."
Before You Go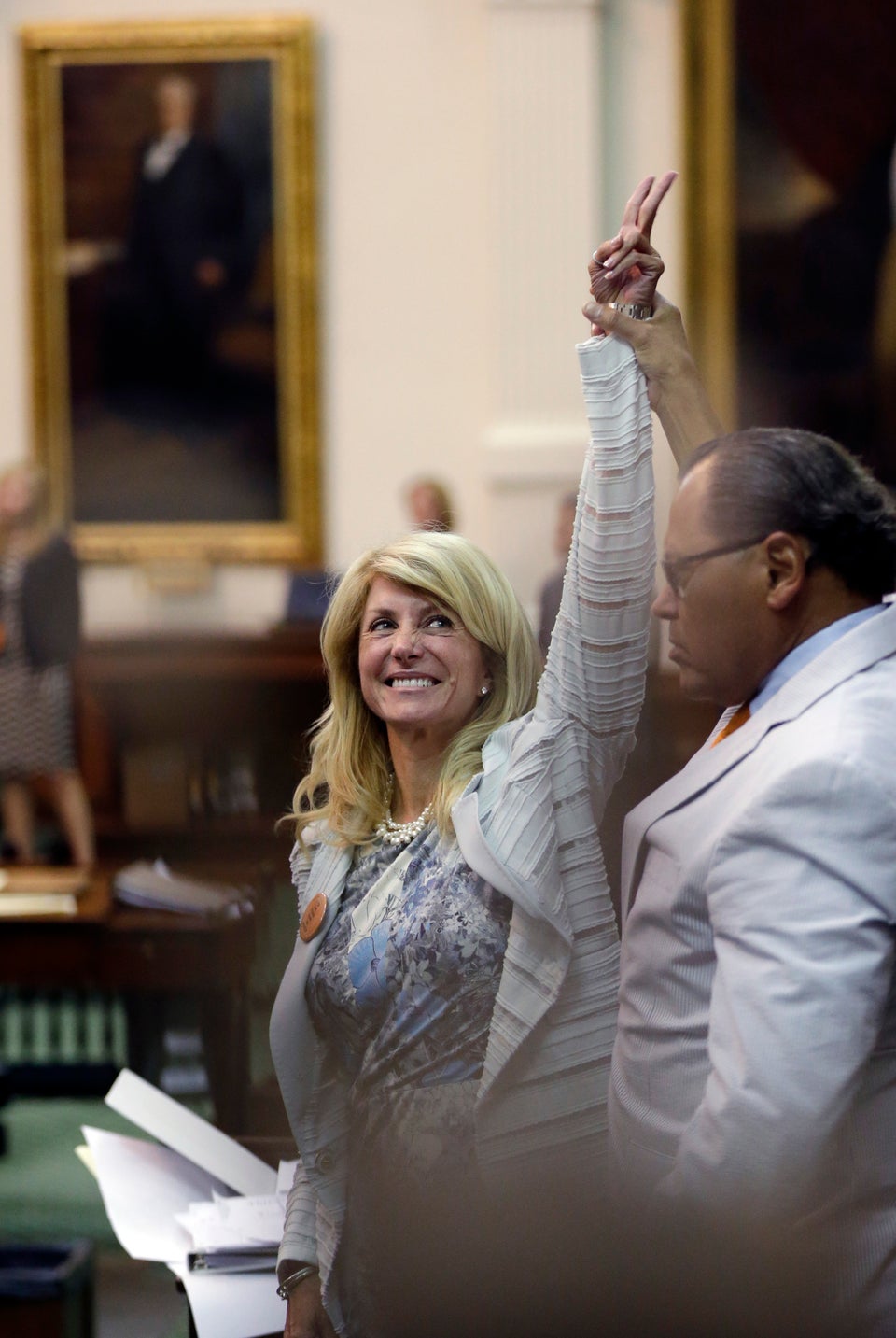 Wendy Davis Speaks For 11 hours On The Abortion Bill
Popular in the Community